Mark Audio Alpair 10P-A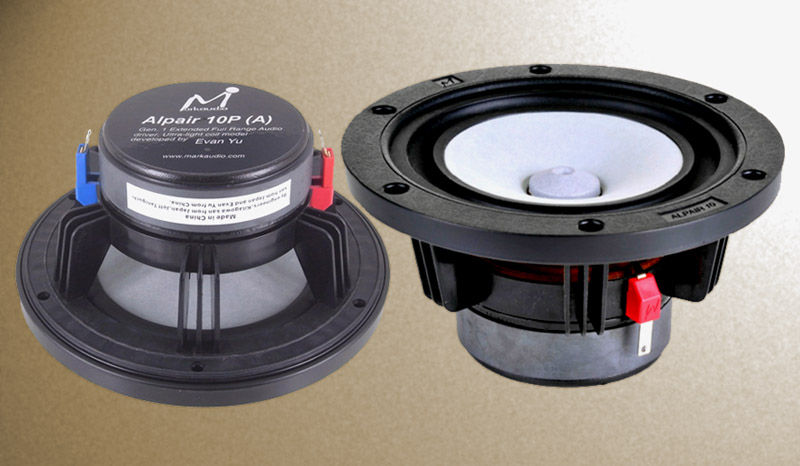 The drivers of Mark Audio are well known and widely used by audio DIY-ers. Alpair 10P-A features glass fiber reinforced paper cone with a dust cap with a special shape made of the same material. The measurements were made after the manufacturer's recommended break-up procedure.
This is the manufacturer's brochure

My Measurements
Driver Properties
Thiele - Small Parameters
Chassis material
Plastic
Parameter
Measured
Datasheet
Membrane material
Glass Fiber Reinforced Paper
Fs
44.5Hz
42.4 Hz
Magnet System
Ferrite
Re
6.1 Ω
6.2 Ω
Surround
Rubber
Qms
2.33
2.42
Voice Coil Diameter
25 mm
Qes
0.36
0.38
Nominal Impedance
8 Ω
Qts
0.31
0.33
Sensitivity
89.6 dB/W/m
Vas
25 ltr
29.9 ltr
Rated Power
30W
Le
0.12 mH
0.05 mH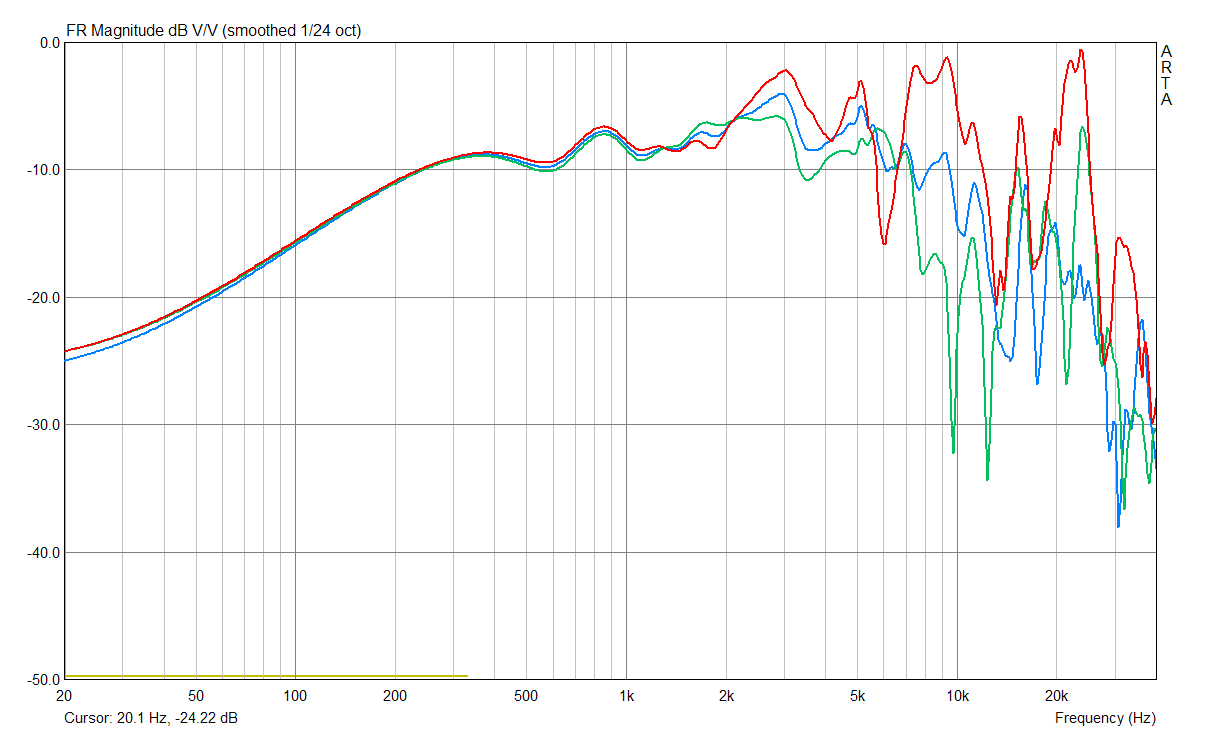 Frequency response at 1m with 2.83 V input RED - on axis, BLUE - 15 º off axis, GREEN - 30 º off axis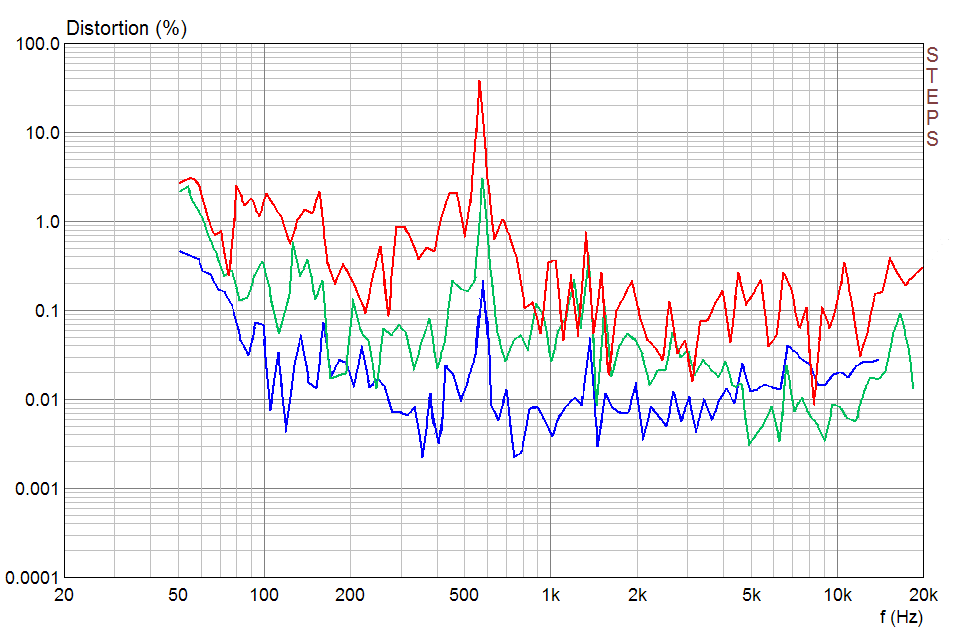 The second, third and fourth harmonic curves measured at 2.83V input RMS. The distortion above 1kHz is extremely low, but something really is going wrong at 550 Hz...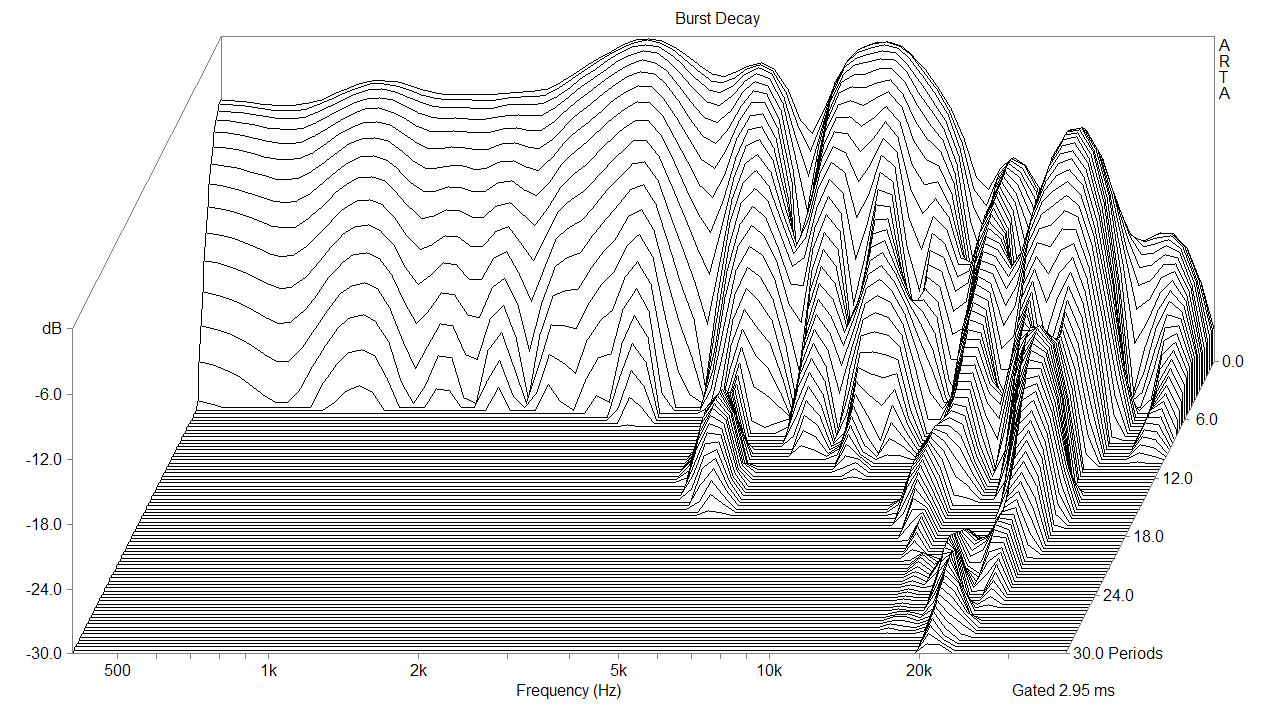 Burst decay response, measured at 1m on axis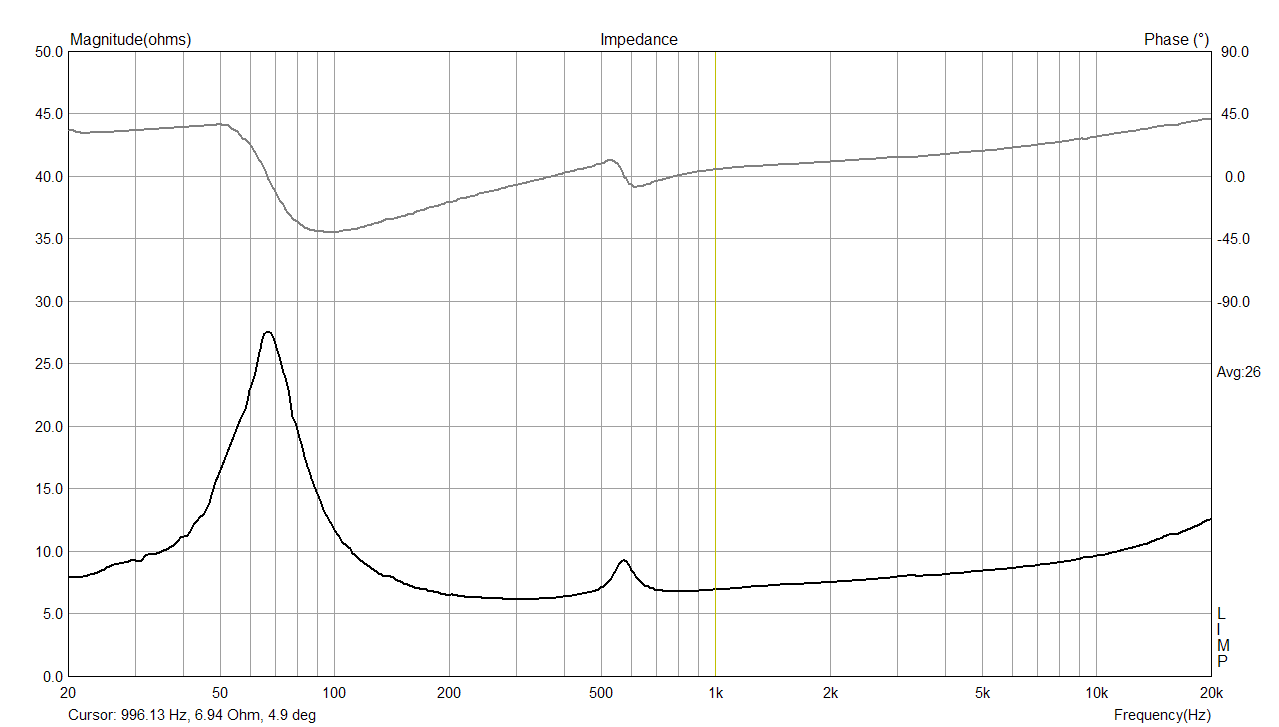 The impedance curve in 18 ltr sealed box
Conclusion
The Alpair 10P-A is multi-purpose fullrange driver, that already has been used in various constructions. My favorite one is big vent reflex (BVR) as it achieves the deepest and yet accurate low frequency performance.
To The Top