Audax TW025A26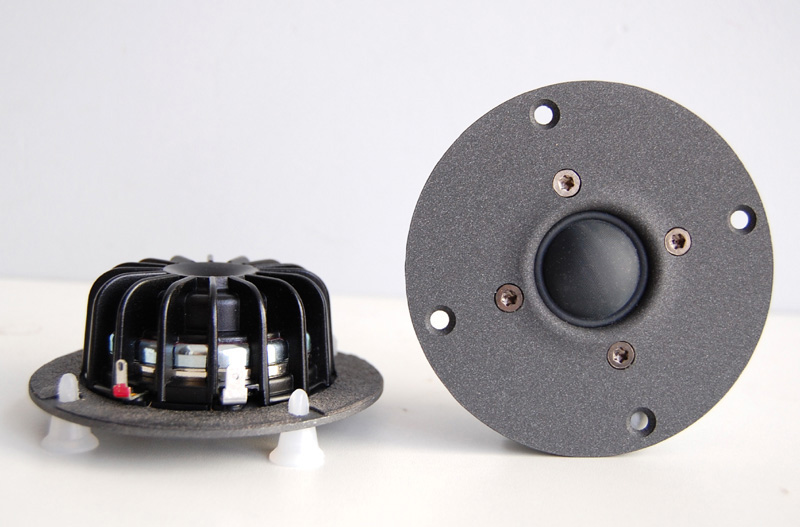 Audax TW025A26 is a modern high-efficient tweeter, that features a powerful neodymium magnet with a special cast heatsink, which forms a rear chamber too. The textile dome looks like it has no coating at all. The front panel is casted too and it is shaped as a small waveguide around the dome.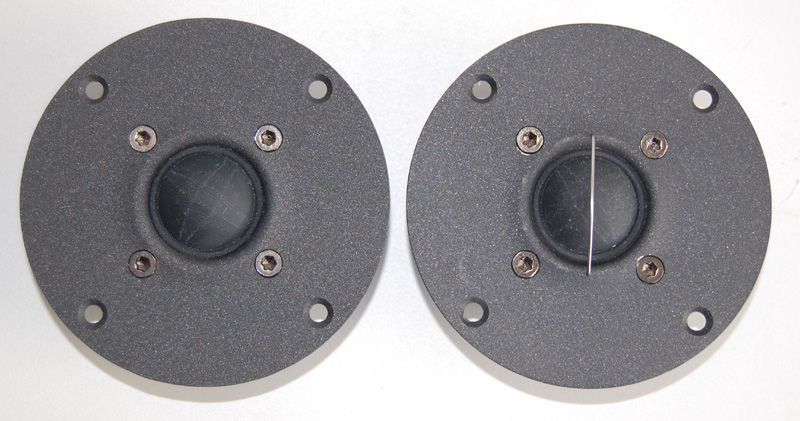 They are two versions of this tweeter. The only difference is the protection rod in front of the dome. It doesn't look too efficient and the manufacturer skipped it in later production.
This is the manufacturer's brochure

Driver Properties
Electrical Parameters
Membrane Shape
Dome
Nominal Impedance
8 Ω
Membrane Material
Textile
Rated Power
100W
Surround
Textile
Sensitivity
94 dB/W/m
Voice Coil Diameter
25mm
Recommended Frequency Range
2-40KHz
Magnet System
Neodymium
DC Resistance
6.1 Ω
Ferrofluid
NO
Nominal Resonance Frequency
1126 Hz
Front Plate Material
Cast alloy
Linear Excursion
N/A
Rear Chamber
YES
Voice coil inductance
N/A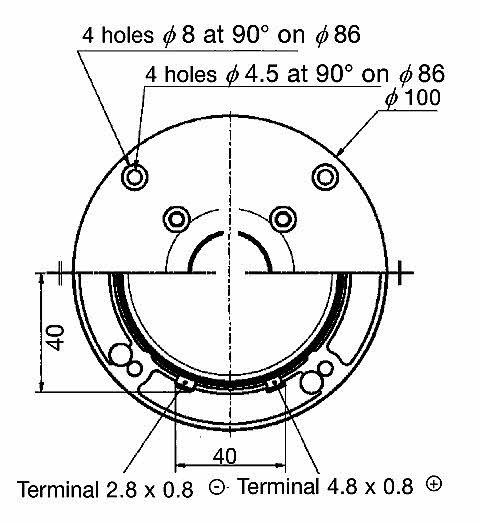 Mounting dimensions of Audax TW025A26 tweeter
My Measurements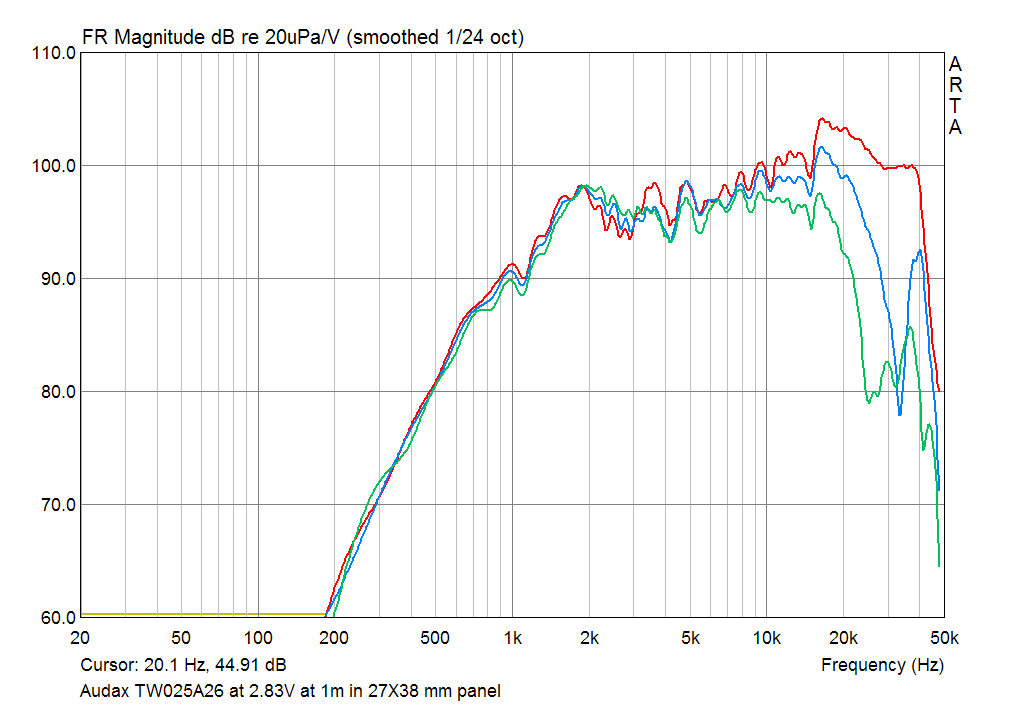 Frequency response at 1m with 2.83 V input RED - on axis, BLUE - 15 º off axis, GREEN - 30 º off axis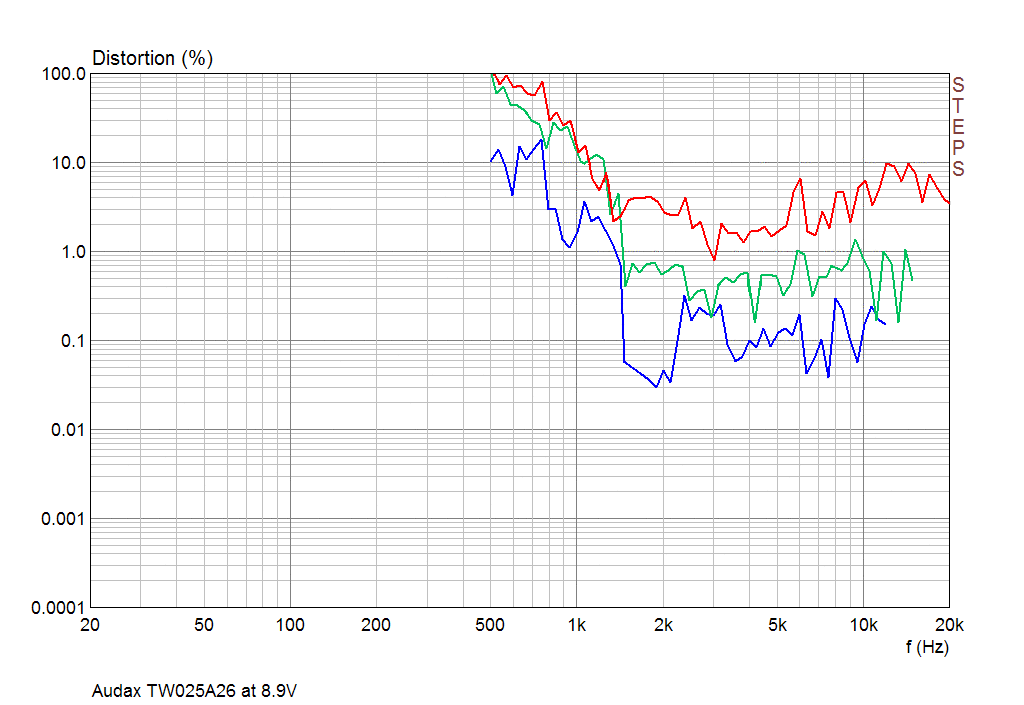 The second, third and fourth harmonic curves measured at 0.89V, 2.83V and 8.9V input RMS.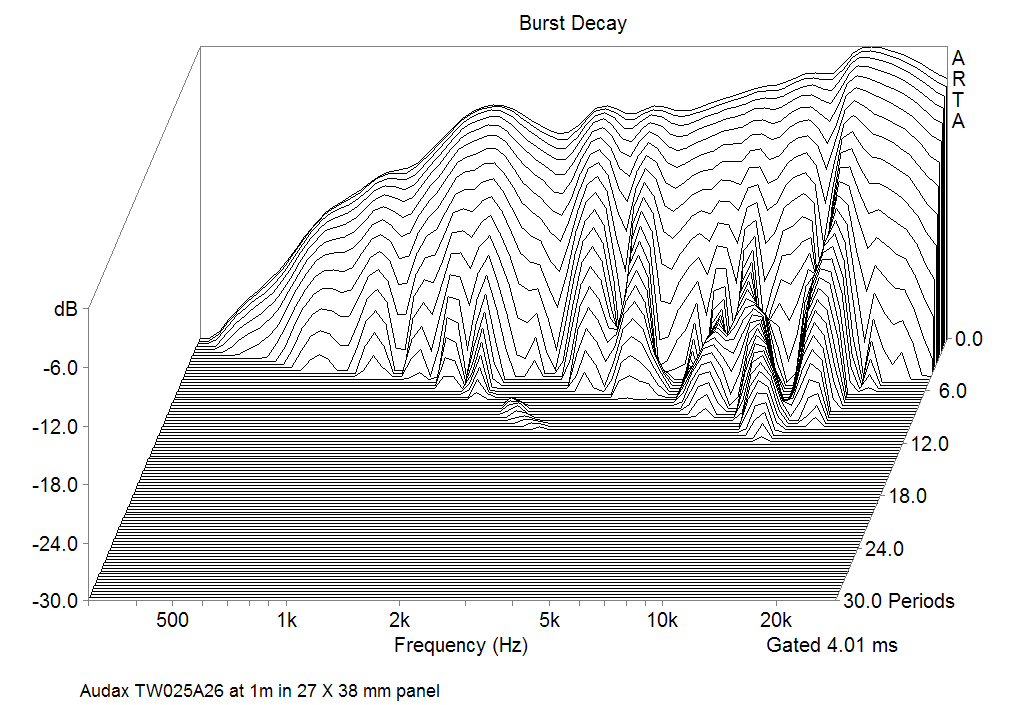 Burst decay response, measured at 1m on axis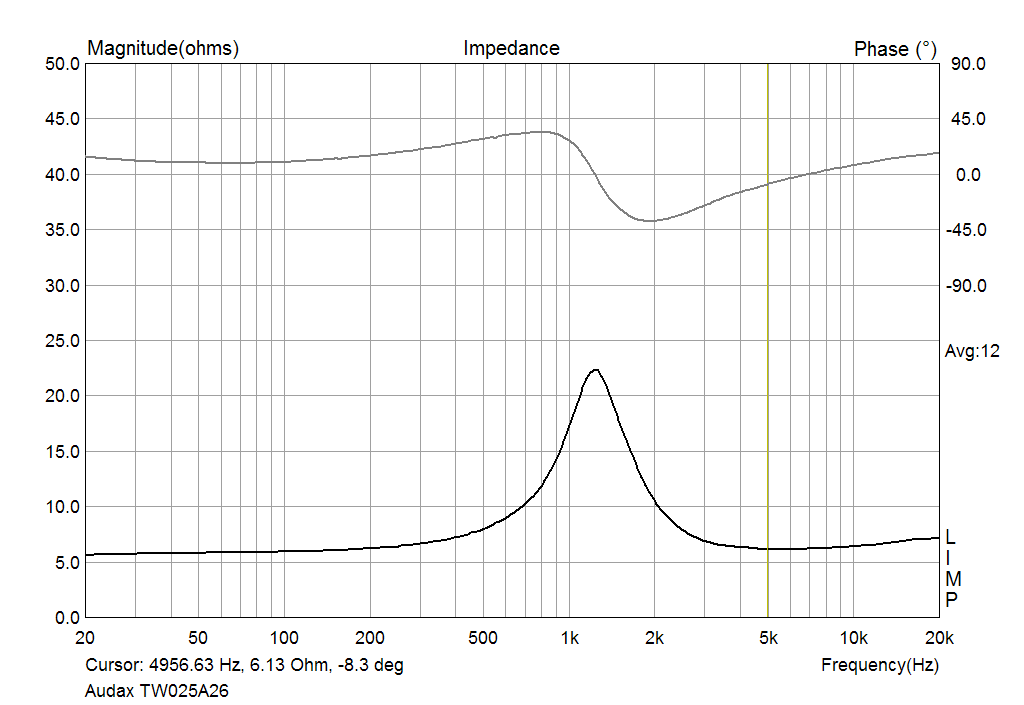 The impedance curve in 18 ltr sealed box
Conclusion
They are very few dome tweeters, that can be used in a high-sensitivity system and Audax TW025A26 is one of them. It can be applied in two or three way systems in a range above 2 KHz. The higher is the cut-off frequency, the higher is the sensitivity of the whole system that this driver can be used in. If the working range starts from 6KHz, the overall sensitivity is above 96 dB/W/m, which, combining with the excellent high-frequency performance up to 40KHz, makes this driver a good choice for an ambitious multiway system.
To The Top