B&W ZZ08613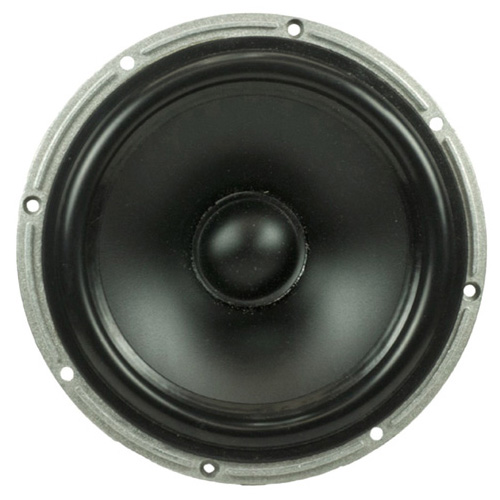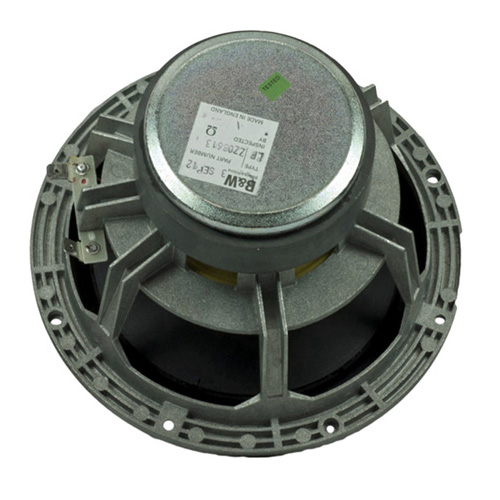 B&W ZZ08613 is a bass driver used in B&W Matrix 804 and CDM7 systems.
My Measurements
Driver Properties
Thiele - Small Parameters
Chassis material
Die Cast Aluminum Alloy
Parameter
Measured
Datasheet
Membrane material
Polypropylene
Fs
33 Hz
N/A
Magnet System
Ferrite
Re
5.0 Ω
N/A
Surround
Rubber
Qms
4.69
N/A
Voice Coil Diameter
38 mm
Qes
0.34
N/A
Nominal Impedance
8 Ω
Qts
0.32
N/A
Sensitivity
90 dB/W/m
Vas
32 ltr
N/A
Rated Power
N/A
Le
0.42 mH
N/A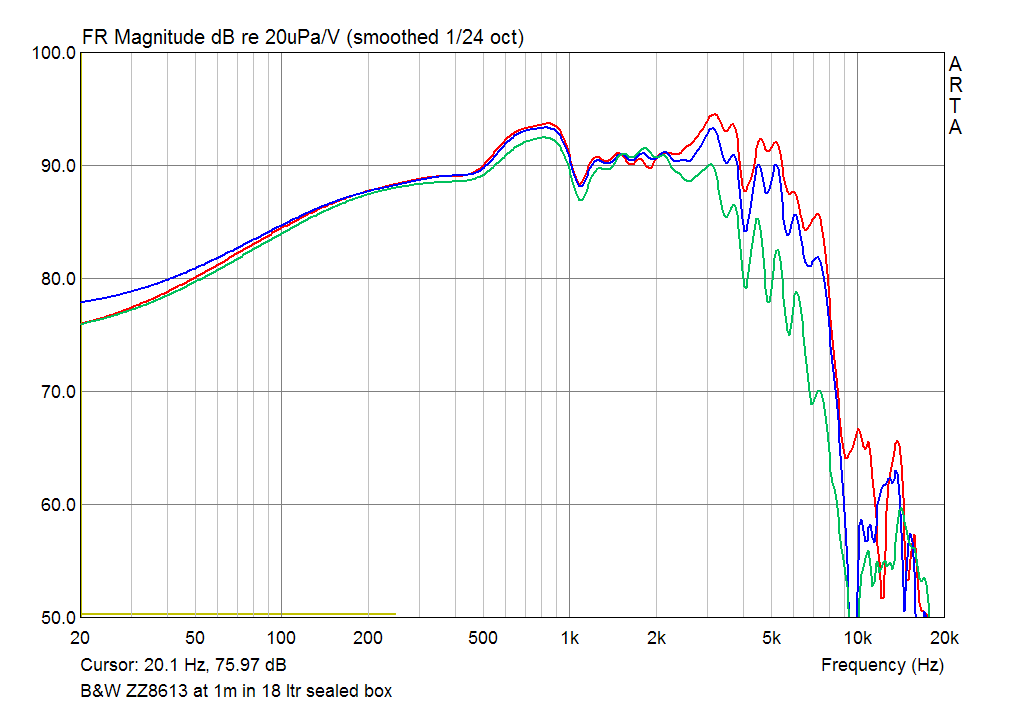 Frequency response at 1m with 2.83 V input RED - on axis, BLUE - 15 º off axis, GREEN - 30 º off axis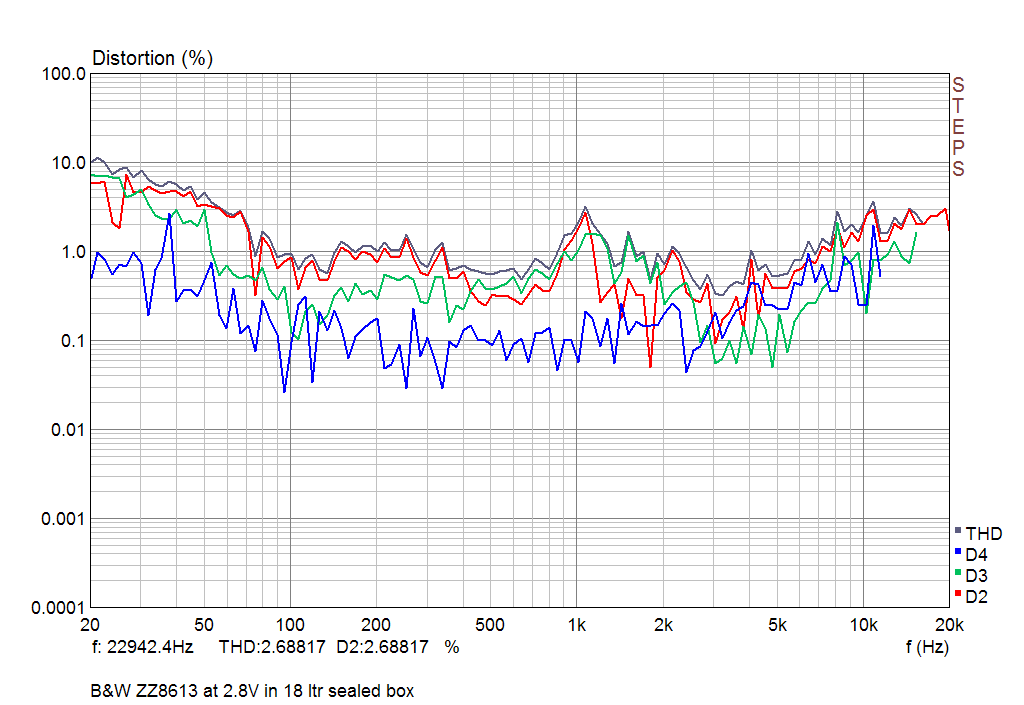 The second, third and fourth harmonic curves measured at 2.83V and 8V input RMS.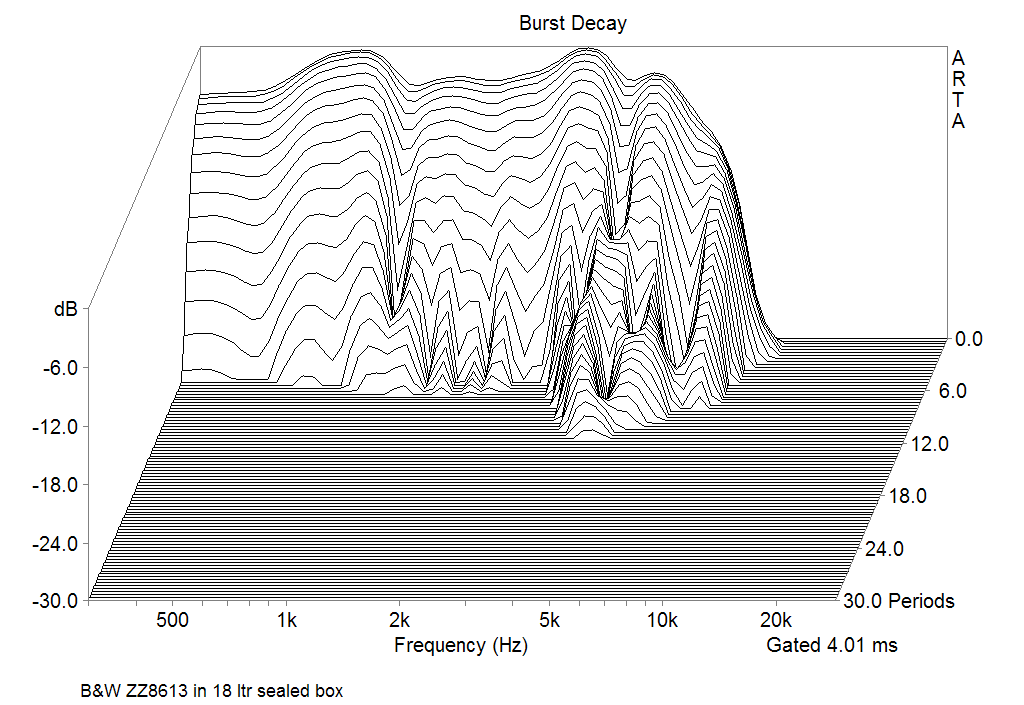 Burst decay response, measured at 1m on axis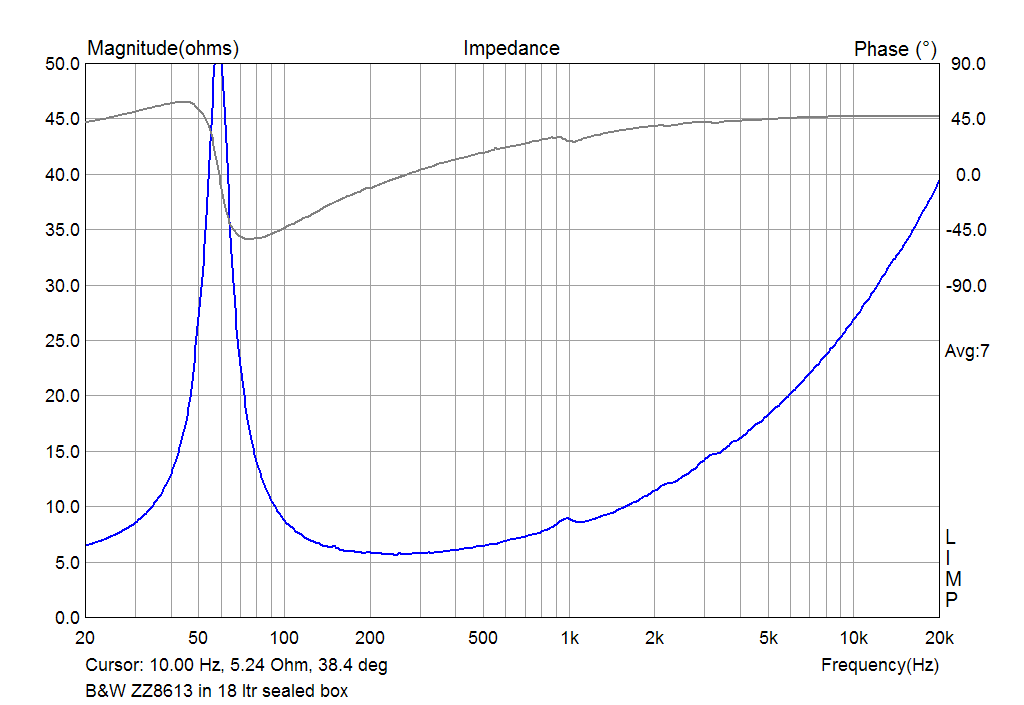 The impedance curve in 18 ltr sealed box
Conclusion
Although this driver is used by Bowers & Wilkins designers as a woofer only, it can cover a part of the midrange too up to 2.5 Khz. The Thiele-Small parameters are very good for compact bass-reflex or BVR enclosure.
To The Top