B&W ZZ12831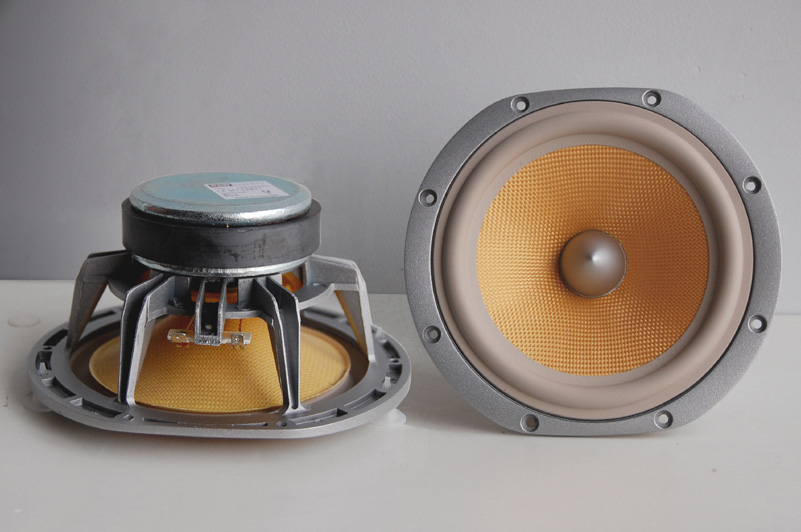 B&W ZZ12831 is a midbass driver used in B&W DM 601 S3 systems.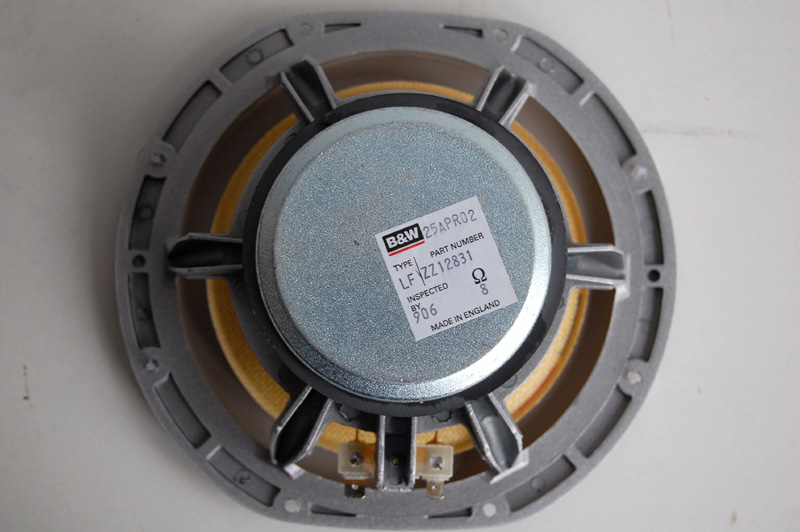 Like the other midbass drives, used in the B&W 600 series, ZZ12831 has very well casted aluminum alloy chassis with very attractive design.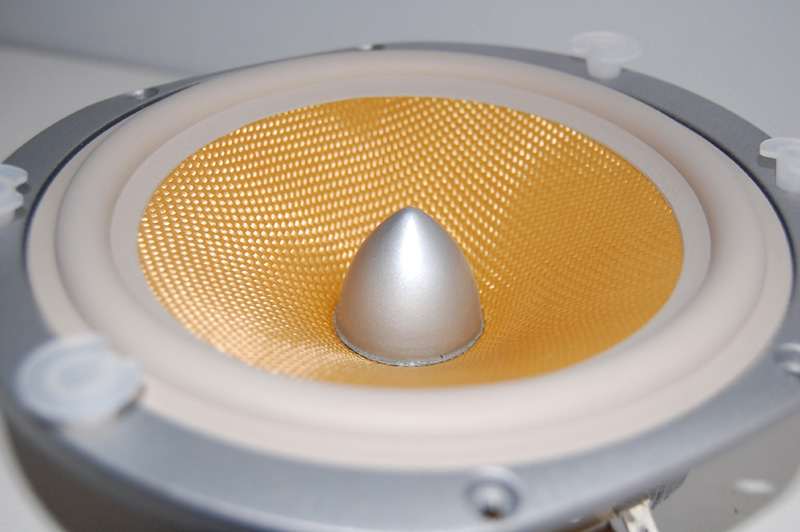 The half-roll surround has unusual grey color just to correspond to the system's front panel. The phase plug is little bit disappointing - in fact this is a plastic dust cap and it moves with the cone, instead to be attached ti the center pole of the magnet system.
My Measurements
Driver Properties
Thiele - Small Parameters
Chassis material
Die Cast Aluminum Alloy
Parameter
Measured
Datasheet
Membrane material
Woven Kevlar
Fs
49.0 Hz
N/A
Magnet System
Ferrite
Re
3.5 Ω
N/A
Surround
Rubber
Qms
7.54
N/A
Voice Coil Diameter
38 mm
Qes
0.64
N/A
Nominal Impedance
8 Ω
Qts
0.59
N/A
Sensitivity
90 dB/W/m
Vas
19 ltr
N/A
Rated Power
N/A
Le
0.47 mH
N/A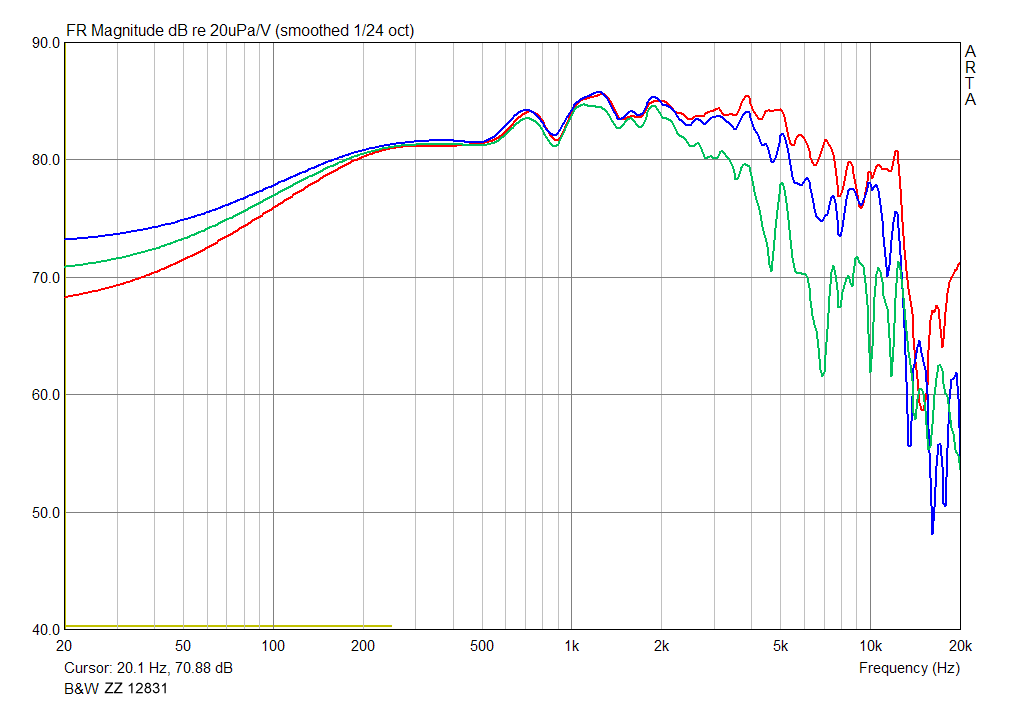 Frequency response at 1m with 2.83 V input RED - on axis, BLUE - 15 º off axis, GREEN - 30 º off axis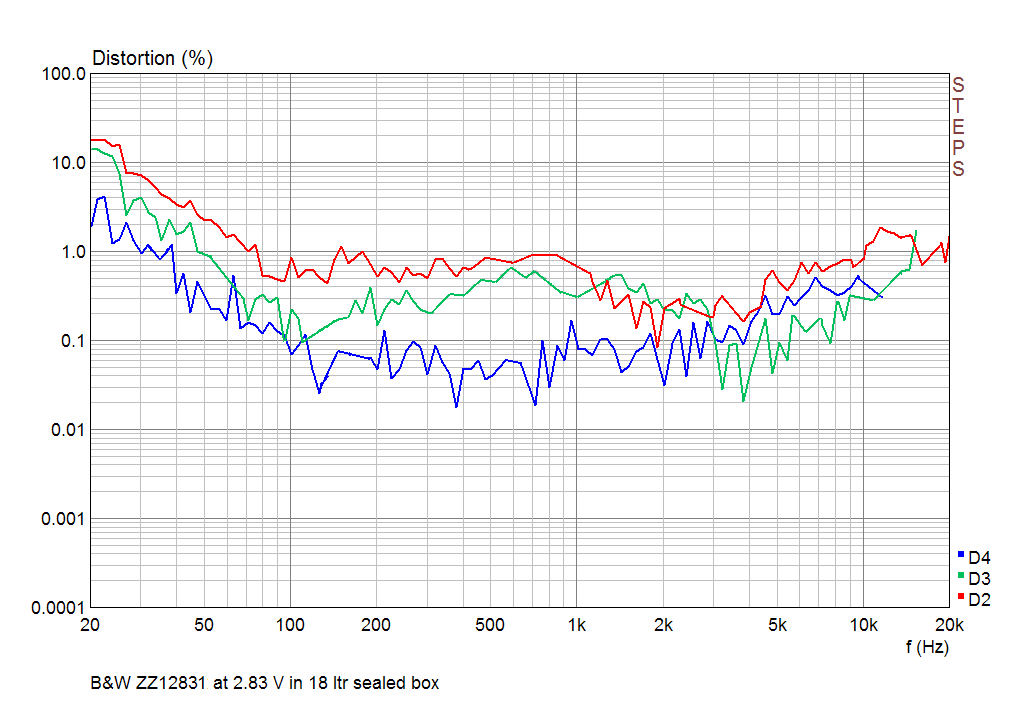 The second, third and fourth harmonic curves measured at 2.83V input RMS.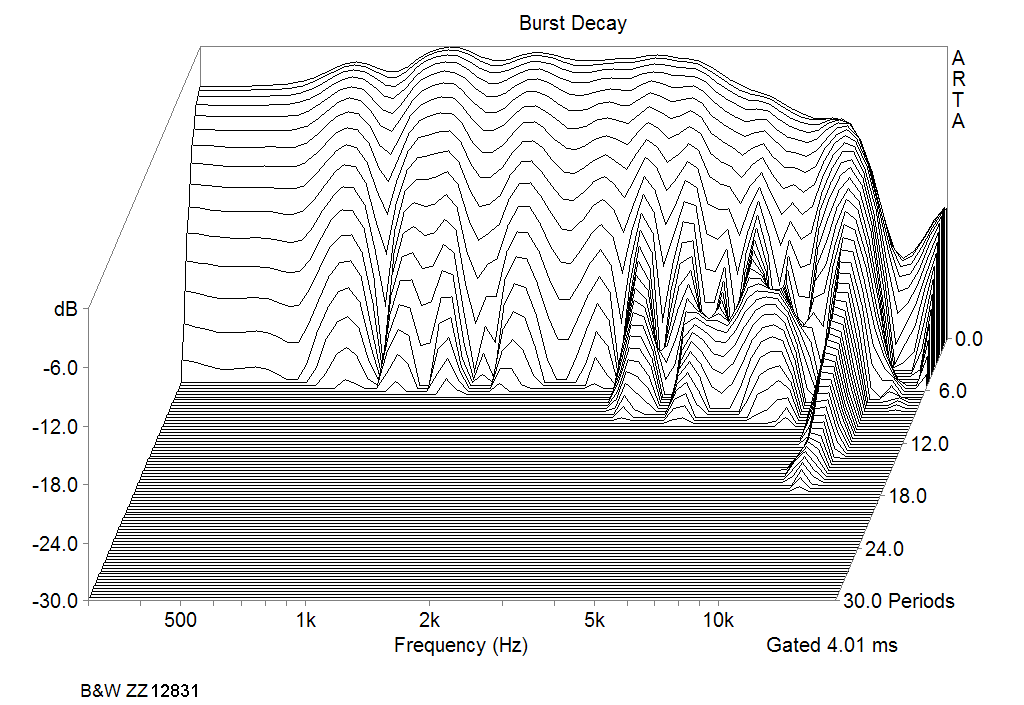 Burst decay response, measured at 1m on axis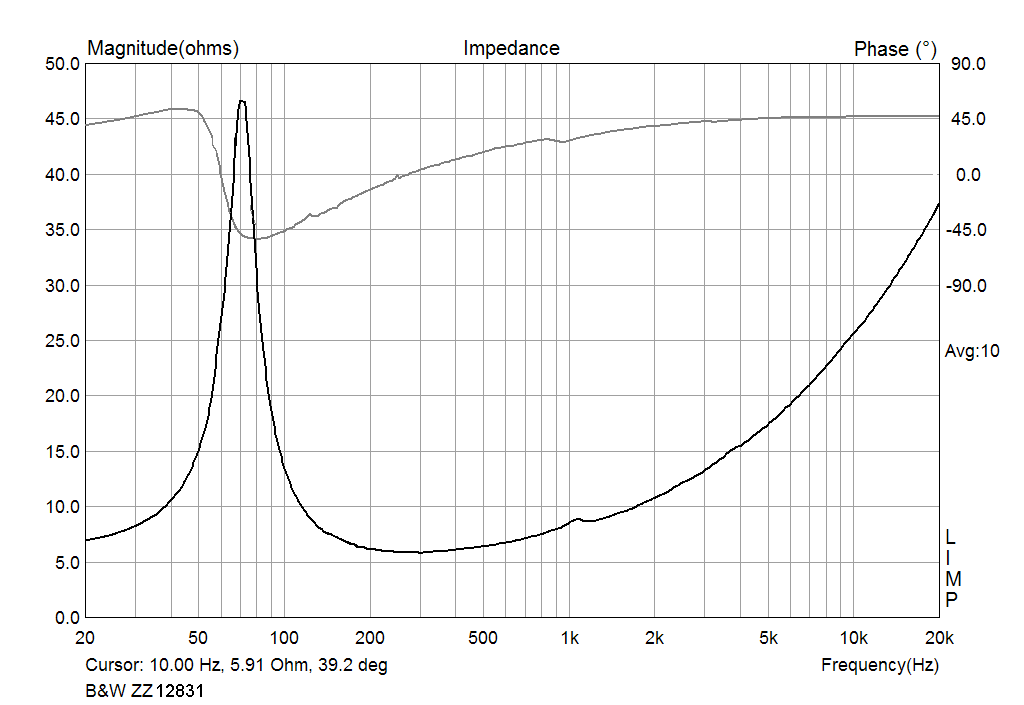 The impedance curve in 18 ltr sealed box
Conclusion
Although this driver was used by B&W in a compact bass-reflex enclosure it will perform best in a TL or TQWT system.
To The Top