Coral Beta 6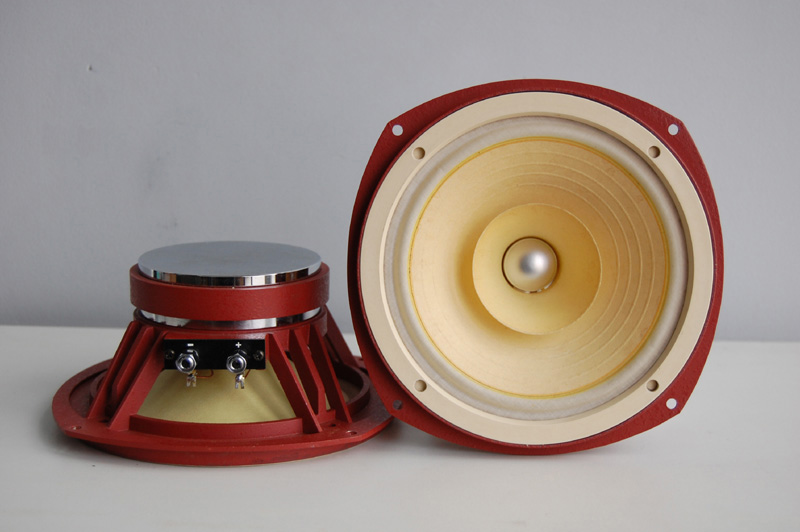 This is the smallest model of the Beta top product range of the brand Coral. It differs from another two models by missing the phase plug. Instead of it, Beta 6 has a dome of aluminum alloy, attached directly at the voice coil.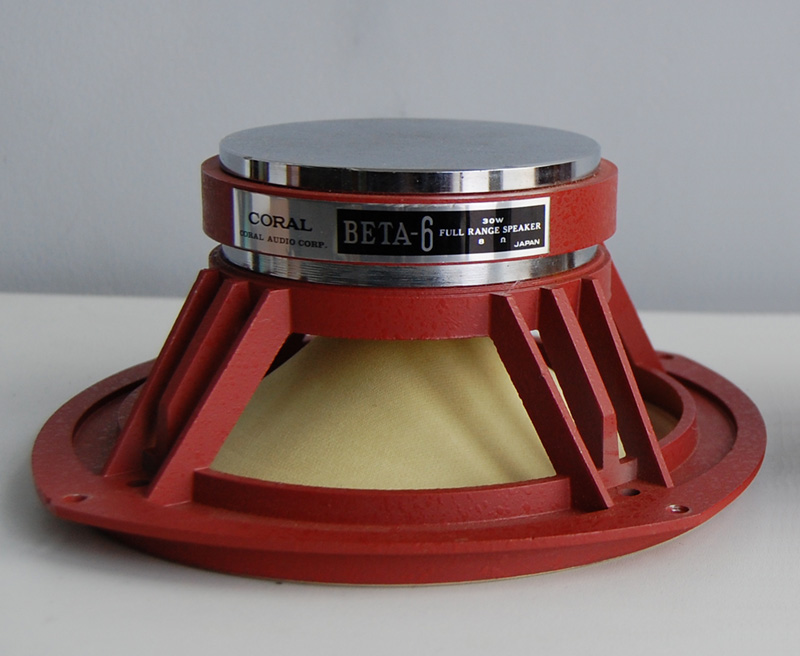 This is the manufacturer's brochure

My Measurements
Driver Properties
Thiele - Small Parameters
Chassis material
Die Cast Aluminum Alloy
Parameter
Measured
Datasheet
Membrane material
Paper
Fs
42 Hz
40 Hz
Magnet System
Ferrite
Re
7.2 Ω
N/A
Surround
Cloth
Qms
3.54
N/A
Voice Coil Diameter
25 mm
Qes
0.38
N/A
Nominal Impedance
8 Ω
Qts
0.34
0.36
Sensitivity
94 dB/W/m
Vas
38 ltr
N/A ltr
Rated Power
30W
Le
0.35 mH
N/A
Frequency response at 1m with 2.83 V input RED - on axis, BLUE - 15 º off axis, GREEN - 30 º off axis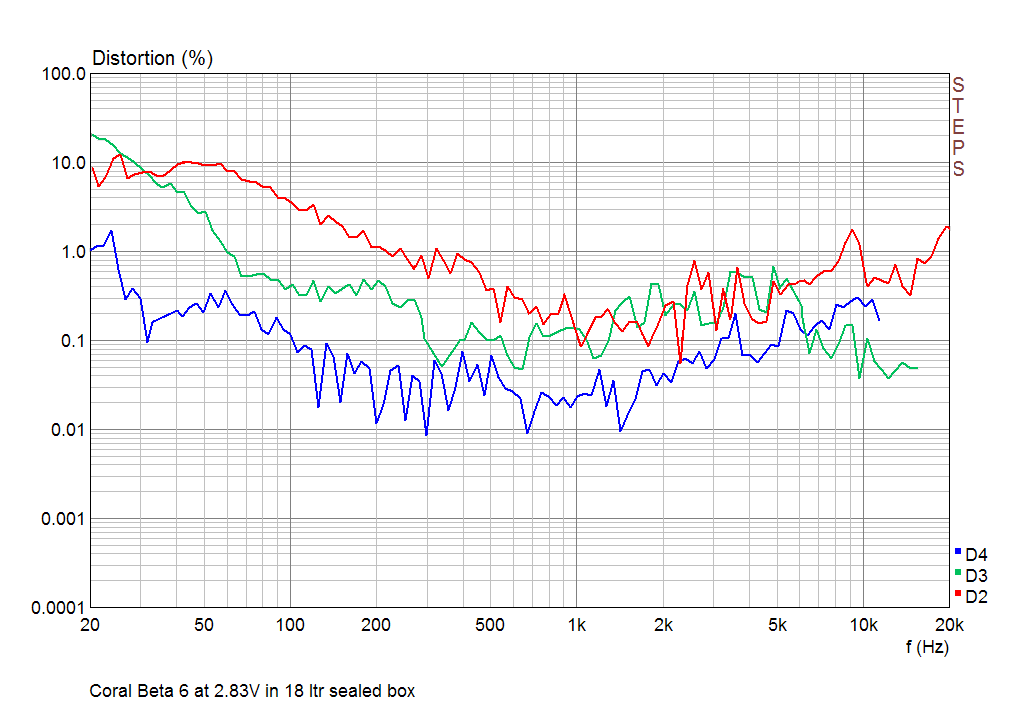 The second, third and fourth harmonic curves measured at 2.83V input RMS.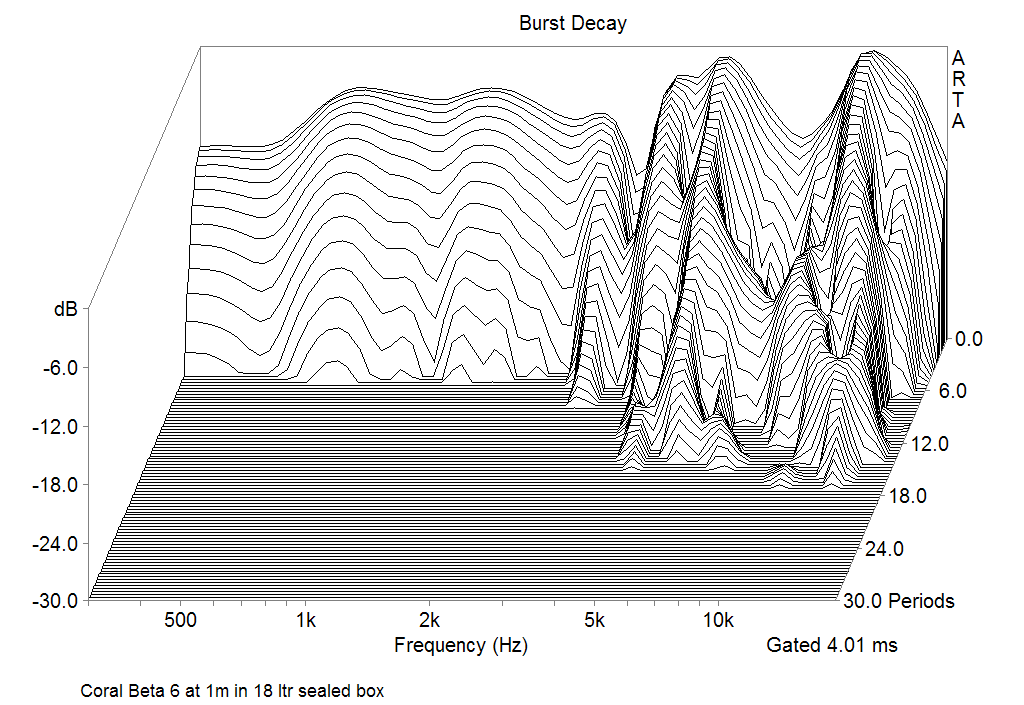 Burst decay response, measured at 1m on axis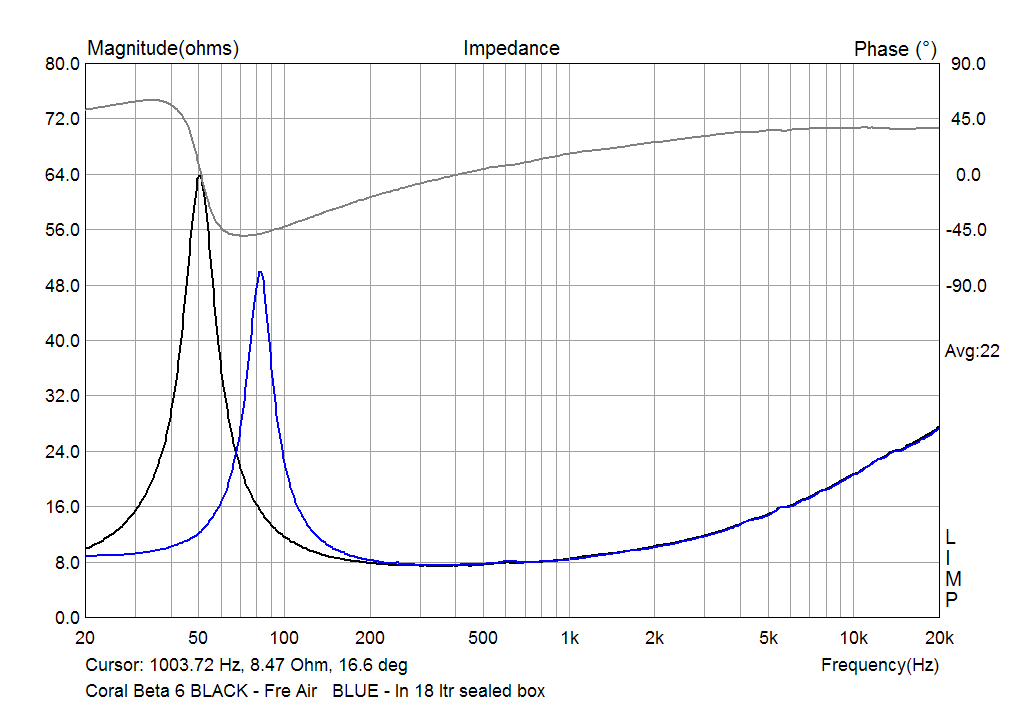 The impedance curve in 18 ltr sealed box
Conclusion
Coral Beta 6 is a typical driver for back-loaded horn applications. The sound is rich and fleet. An excellent performer for acoustic music.
To The Top