Electro Voice Michigan MC20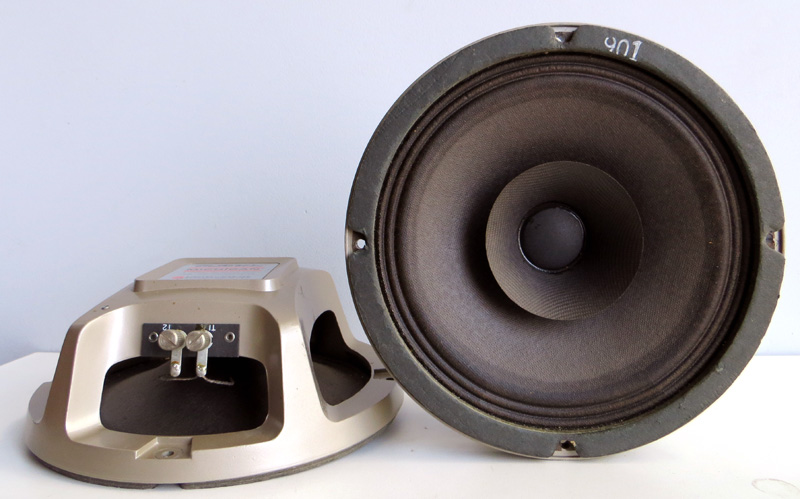 MC8A is the smallest model of the Electro Voice Michigan series. They were designed for home music systems as well as for high-quality ceiling-mounting commercial applications.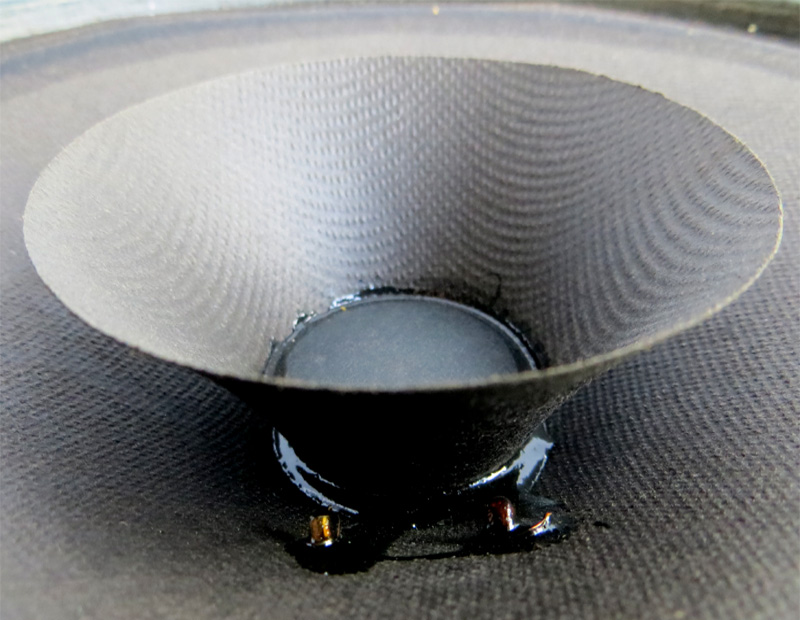 The cone is made of material, called Radax paper by the manufacturer. Practically it looks like any other cones of the popular fullrange speakers from the seventies.
The surround is two-ribs "accordion" type with coating, which has not lost its elasticity over the years.

The whizzer cone is thin and stiff, without any significant "ringing" when touch it. The dust cap is a separate part, made of different material and it is glued to the whizzer.

The gasket is made of cardboard.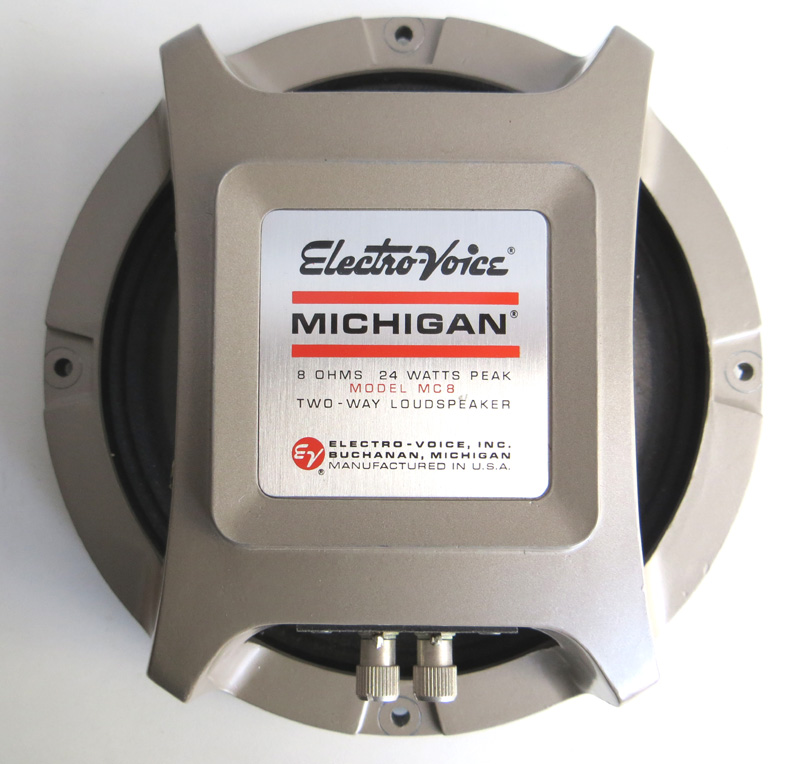 The magnet system consists of Indox ferrite magnet, which is inside the chassis shell.
The chassis itself was precisely cast by aluminum alloy. It looks very massive, but in fact is a light construction with thin walls.

The manufacturer has provided a holes for line matching transformer on the die-casted aluminum alloy frame. Because of its shape, the driver is suitable to be mounted at the back of the acoustic panels only.
This is the manufacturer's brochure

My Measurements
Driver Properties
Thiele - Small Parameters
Chassis material
Aluminum Die Cast
Parameter
Measured
Datasheet
Membrane material
Paper
Fs
67.8 Hz
75 Hz
Magnet System
Indox Ceramic
Re
6.65 Ω
6.5 Ω
Surround
Paper
Qms
3.97
1.95
Voice Coil Diameter
25 mm
Qes
1.19
0.87
Nominal Impedance
8 Ω
Qts
0.92
0.60
Sensitivity
95 dB/W/m
Vas
38 ltr
30 ltr
Rated Power
12W
Le
0.27 mH
N/A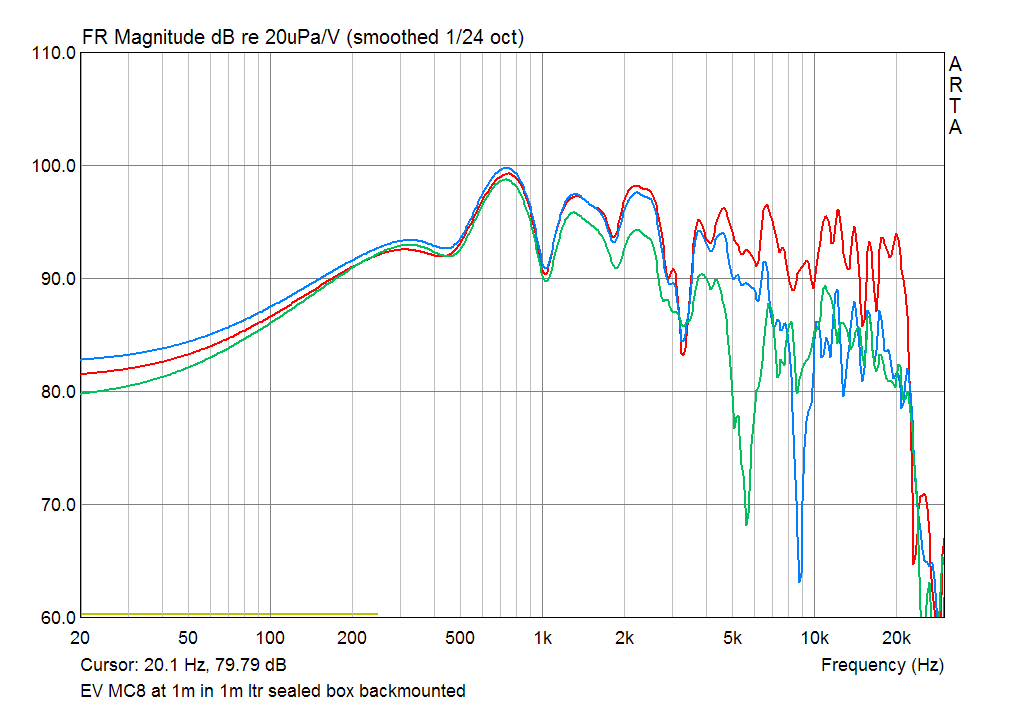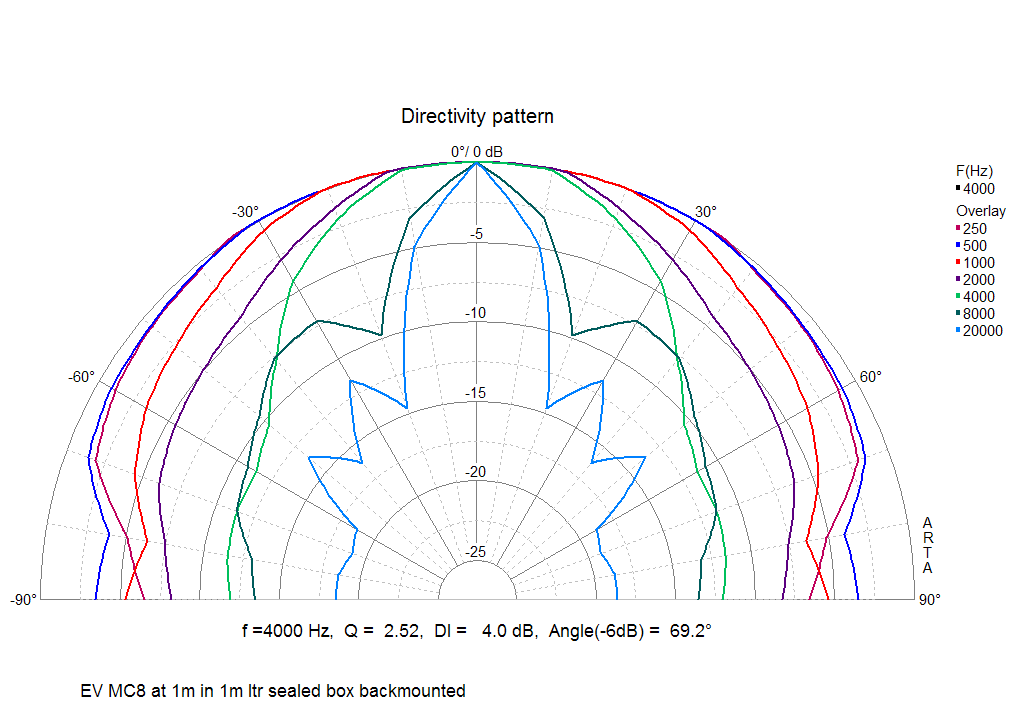 On left - frequency response at 1m with 2.83 V input RED - on axis, BLUE - 15 º off axis, GREEN - 30 º off axis
On right - frequency response smoothed at 1/3 Oct at 0-90º of axis wit a step of 10º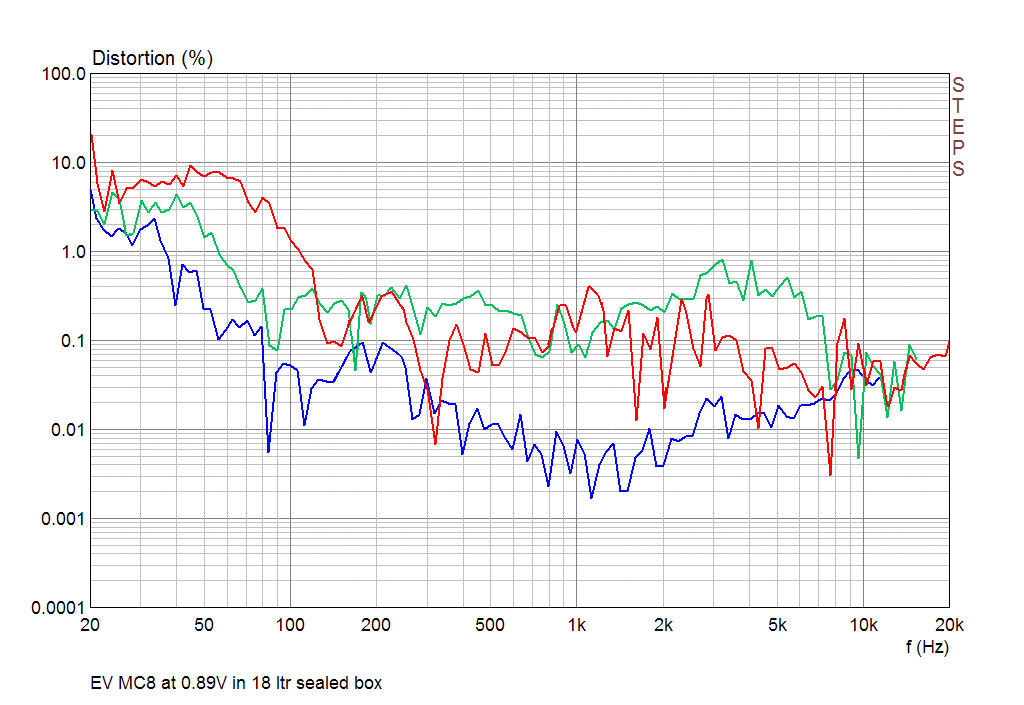 The second, third and fourth harmonic curves measured at 2.83V input RMS.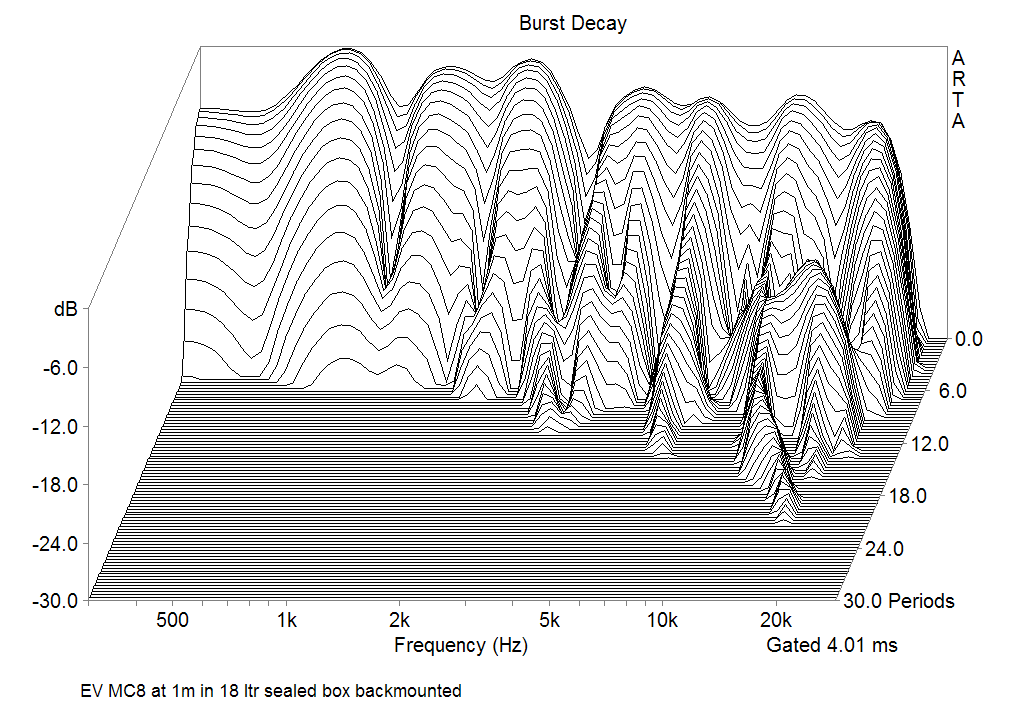 Burst decay response, measured at 1m on axis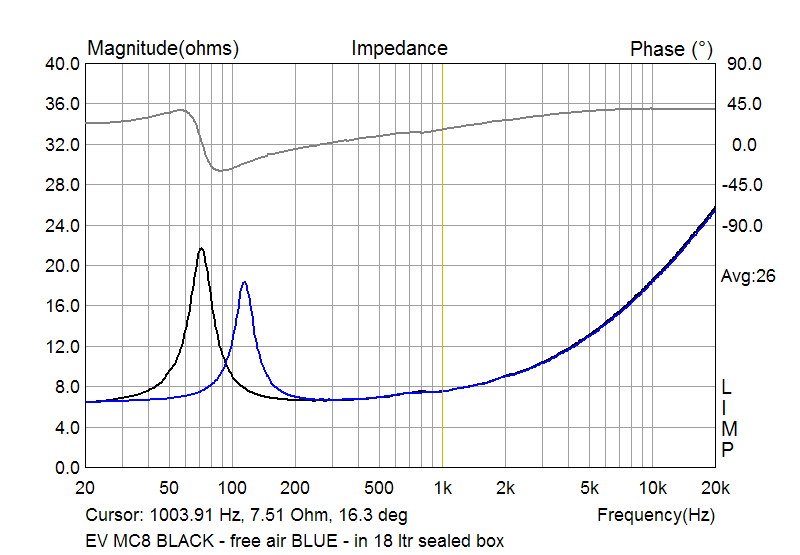 The impedance curves BLACK - in a free air, BLUE - in 18 ltr sealed volume
Conclusion
The characteristics of Michigan MC8 has been developed to work well in vented (bass-reflex) enclosures of small or reasonable size. The table of recommended enclosures by the manufacturer is shown below.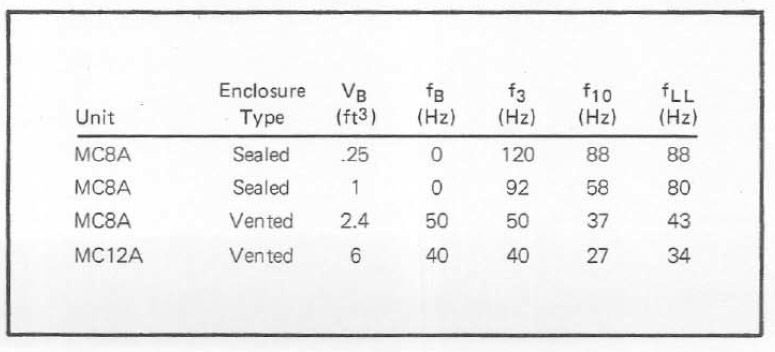 Here is Electro Voice specification document from 1987, which includes application notes for MC8A in details:


The T/S parameters of MC8 show too high Qts for the modern bass-reflex concept. However they will fit very well in properly designed TL enclosure. The sonic performance is smooth and calm. Regardless of extended response in the highs, they does not show enough presence, because of the overall frequency response slope of about of 1 dB/Oct. This can be corrected with appropriate crossover network. This speaker versatile and is easy to work together with various tube or solid-state amplifiers.
To The Top