Fostex FE-103 En
FE-103 is a Fostex driver with a long history. FE-103En is one of the latest versions with the typical performance of the FE series.
This is the manufacturer's brochure

My Measurements
Driver Properties
Thiele - Small Parameters
Chassis material
Stamped Steel
Parameter
Measured
Datasheet
Membrane material
Banana Pulp Paper
Fs
93Hz
83 Hz
Magnet System
Ferrite
Re
7.3 Ω
7.5 Ω
Surround
Cloth
Qms
3.2
2.75
Voice Coil Diameter
20 mm
Qes
0.45
0.38
Nominal Impedance
8 Ω
Qts
0.39
0.33
Sensitivity
89 dB/W/m
Vas
3.4 ltr
5.95 ltr
Rated Power
5W
Le
0.21 mH
0.04 mH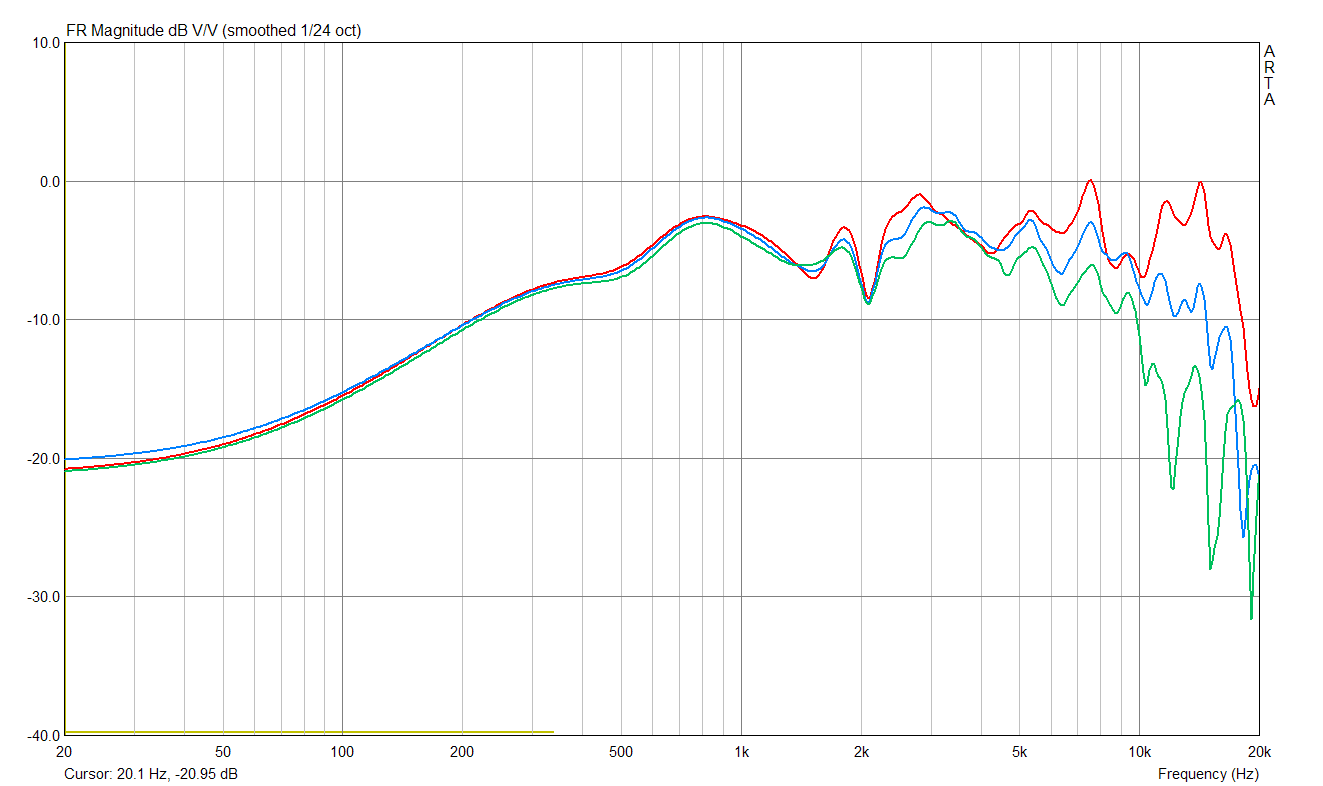 Frequency response at 1m with 2.83 V input RED - on axis, BLUE - 15 º off axis, GREEN - 30 º off axis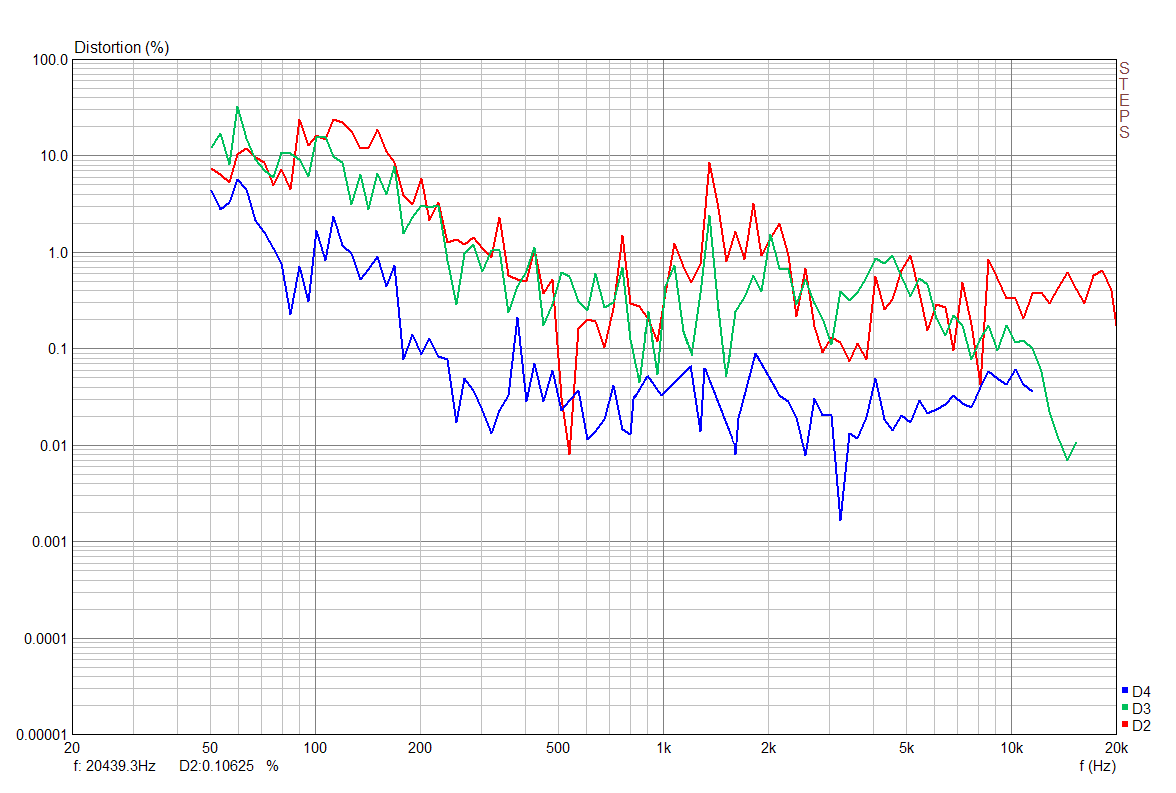 The second, third and fourth harmonic curves measured at 2.83V input RMS.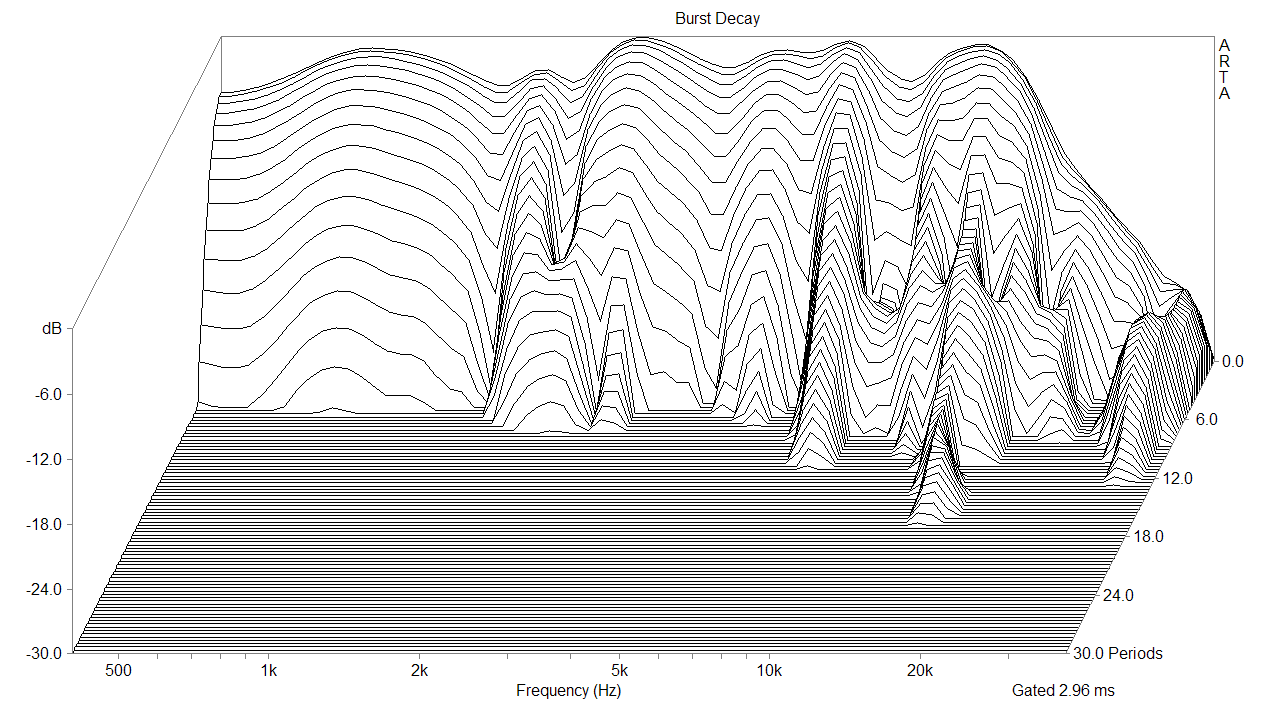 Burst decay response, measured at 1m on axis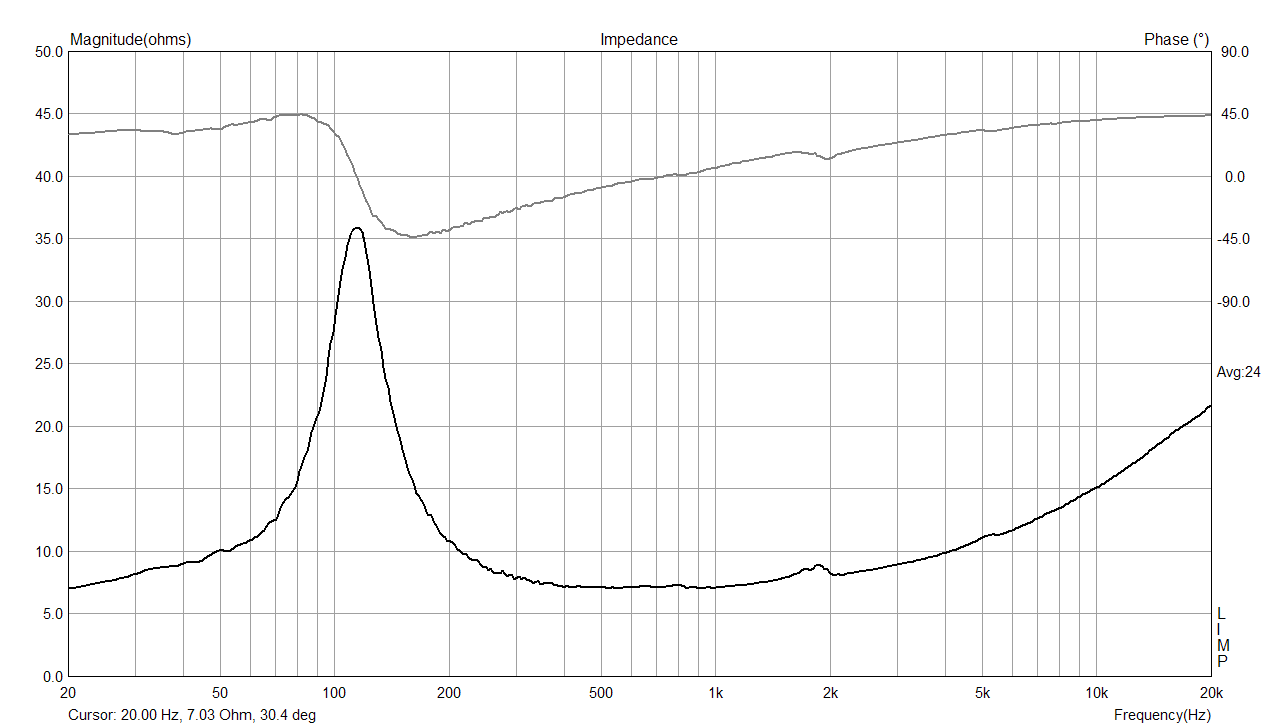 The impedance curve in 18 ltr sealed box
Conclusion
This driver has a typical T/S parameters for a bassreflex applications. It can be used as an extended midrange speaker in two or three way systems with a great success
To The Top