Lorenz S-888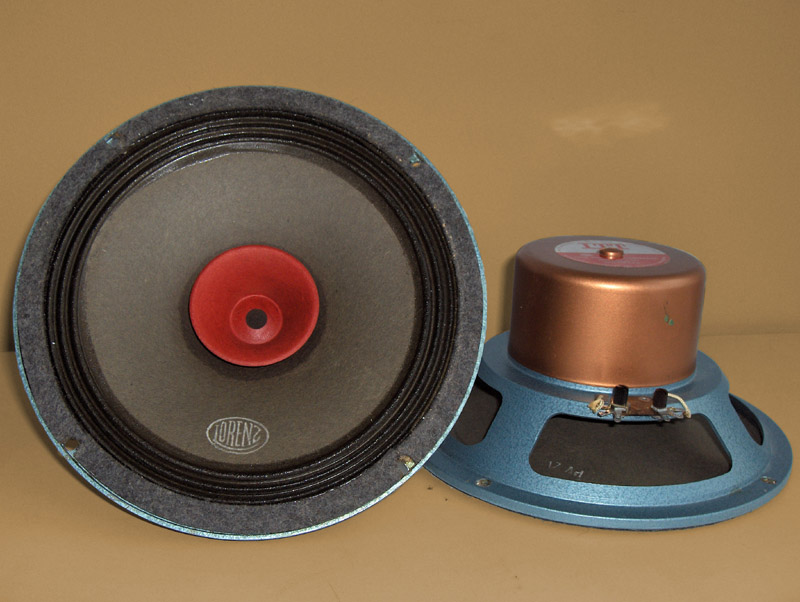 ITT (International Telephone and Telegraph) Lorenz S-888 is a fine vintage full-range driver from fifties. It can be easily recognized by the bright red color of its whizzer cone which is due to the substance with which it has been soaked for more rigidness. The paper surround is a common part of the membrane and it is lubricated. In the example I own the lubricant is still soft and a little bit sticky. The driver has a lightweight aluminum alloy chassis and aluminum magnet protecting cap.
This is the manufacturer's brochure published in High Fidelity Magazine 1959

My Measurements
Driver Properties
Thiele - Small Parameters
Chassis material
Die-cast aluminum alloy
Parameter
Measured
Datasheet
Membrane material
Paper
Fs
64.6Hz
N/A
Magnet System
Ferrite
Re
5.9 Ω
N/A
Surround
Impregnated Paper
Qms
5.1
N/A
Voice Coil Diameter
28 mm
Qes
0.72
N/A
Nominal Impedance
8 Ω
Qts
0.63
N/A
Sensitivity
89 dB/W/m
Vas
16 ltr
N/A
Rated Power
18W
Le
0.24 mH
N/A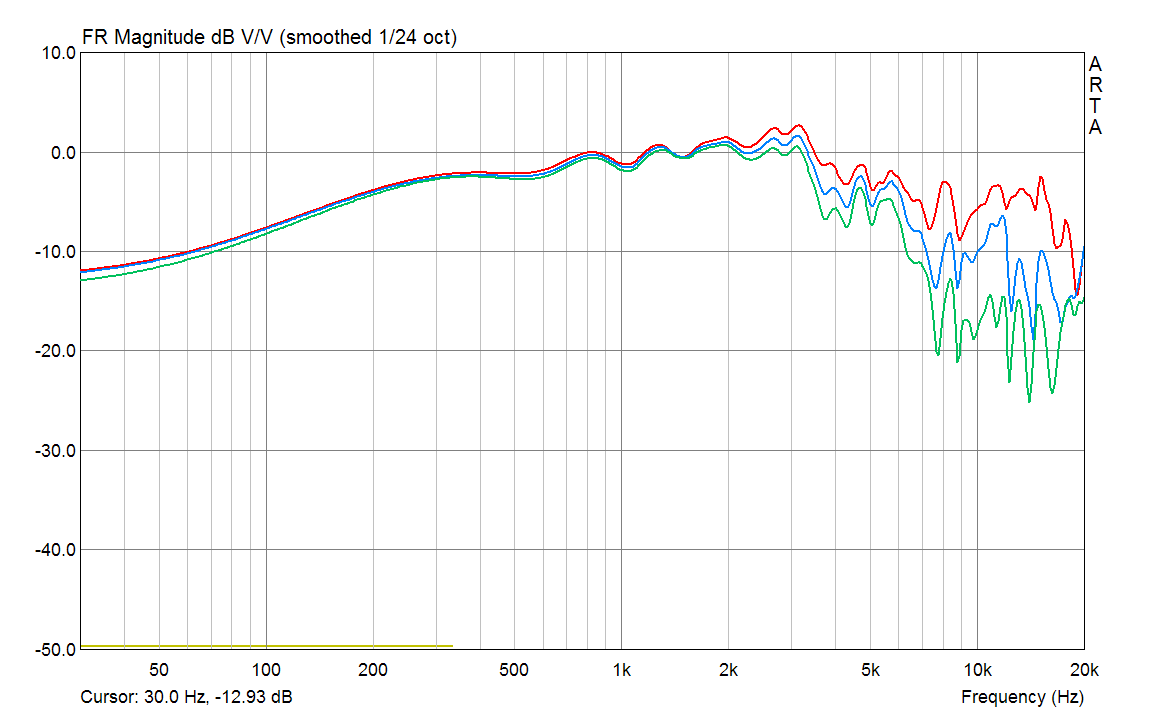 Frequency response at 1m with 2.83 V input RED - on axis, BLUE - 15 º off axis, GREEN - 30 º off axis
This driver delivers an excellent off-axis performance without any remarkable peaks and dips even at 30 º.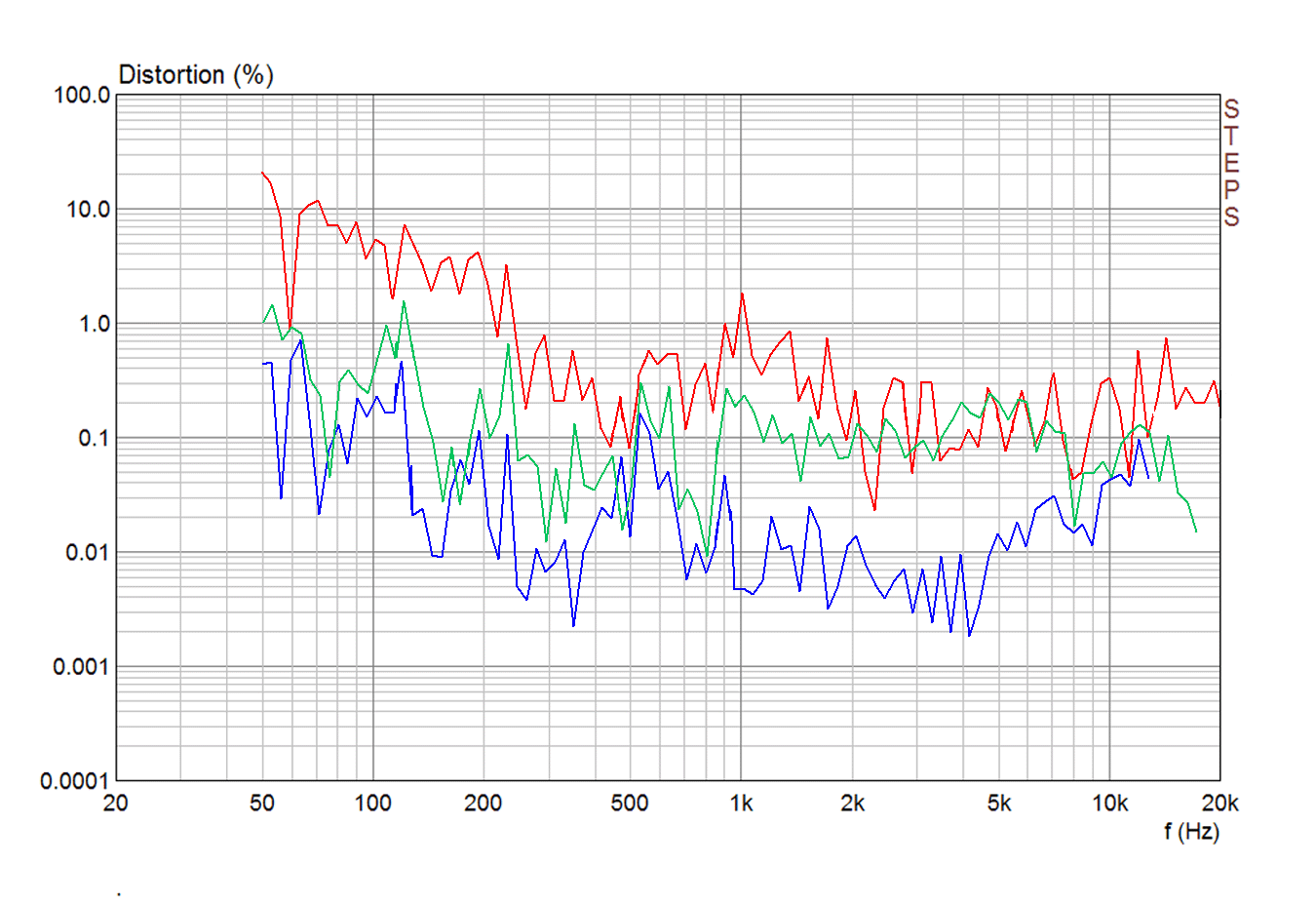 The second, third and fourth harmonic curves measured at 2.83V input RMS.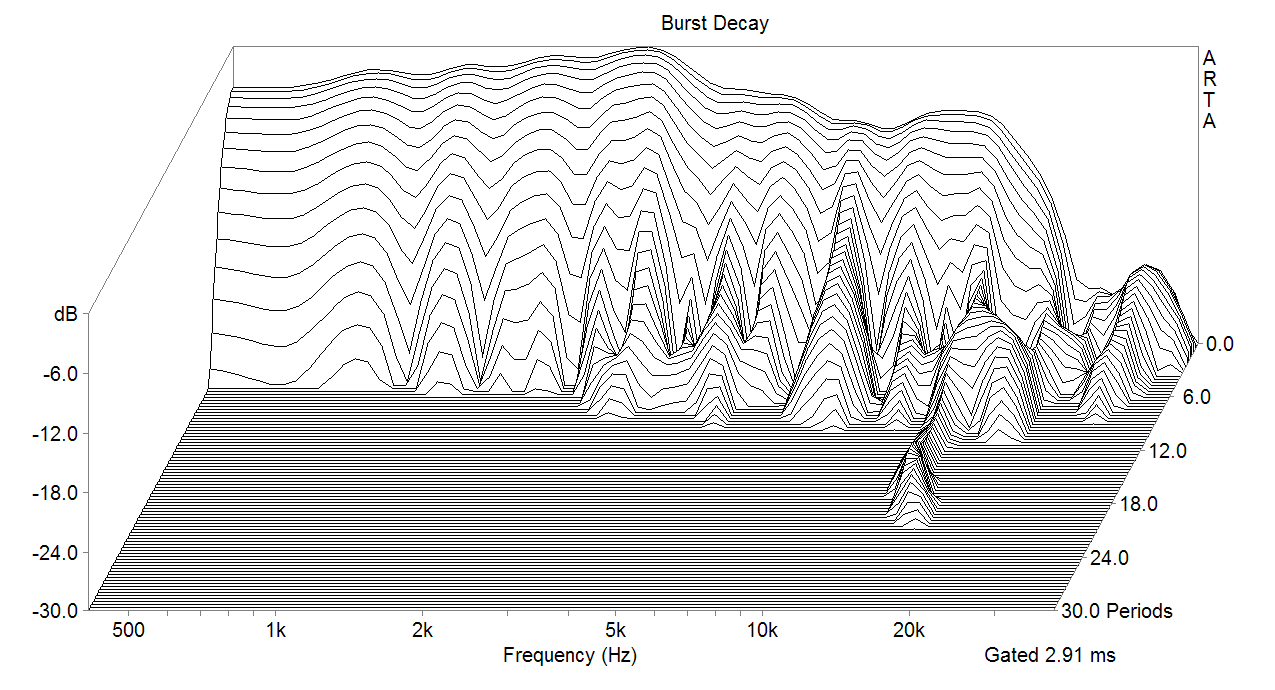 Burst decay response, measured at 1m on axis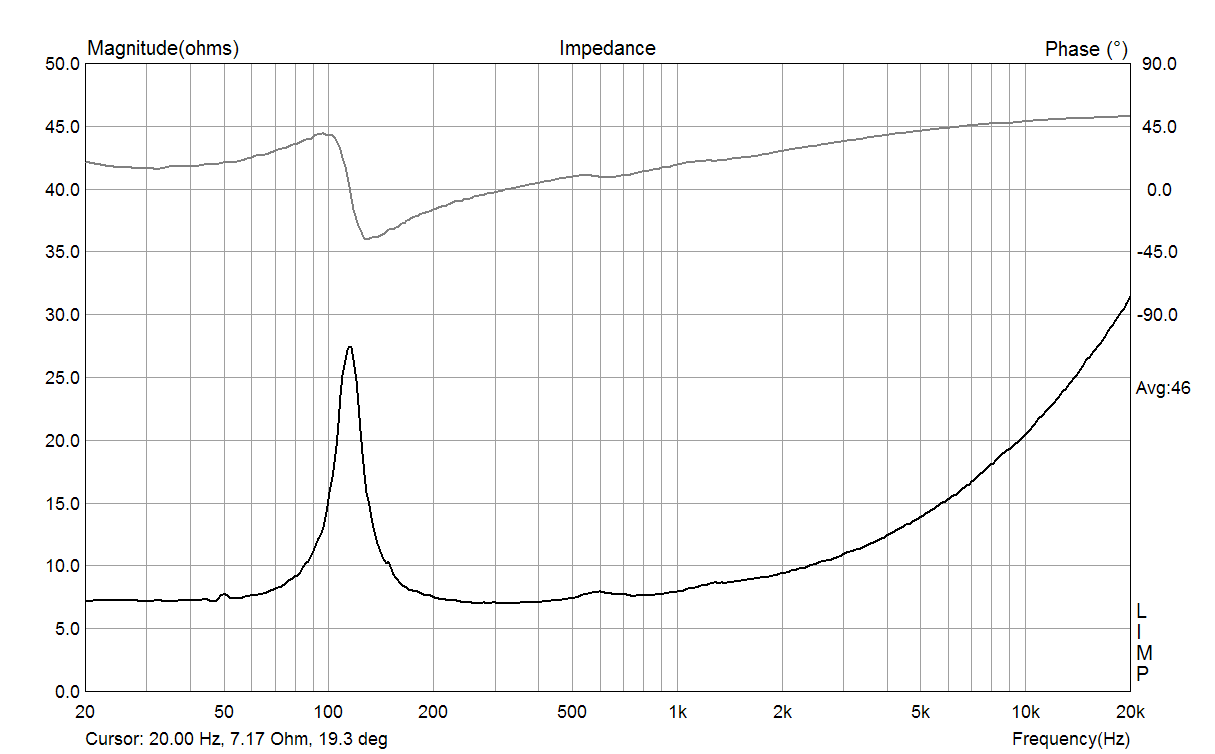 The impedance curve in 18 ltr sealed box
Conclusion
ITT S-888 can be used in sealed vents as well as in open-baffle constructions. A good idea is to try it in a TL, but I've never tried it. Midrange is not boosted, as we can expect from the SPL curves, the sound is smooth and un-fatiguing without any coloration in the middles. The upper range is a bit faded, but when it is combined with a proper amplifier (SE with EL-34 is a good example), for my taste it still don't need support with a tweeter.
To The Top