Monacor SPH-300KE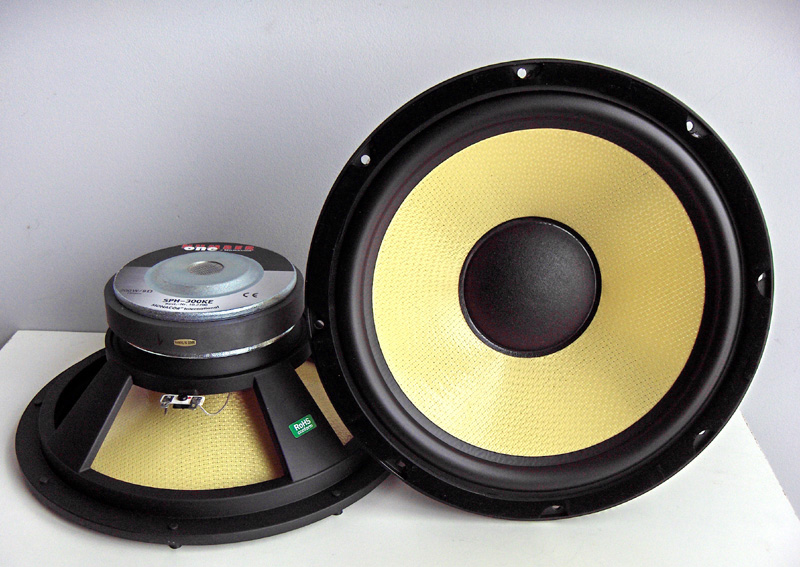 SPH-300KE is the largest model of the Monacor Kevlar Series woofers. It has strong vented magnet system and cone made of real woven Kevlar.
This is the manufacturer's brochure

My Measurements
Driver Properties
Thiele - Small Parameters
Chassis material
Die Cast Aluminum Alloy
Parameter
Measured
Datasheet
Membrane material
Kevlar
Fs
22.8Hz
22 Hz
Magnet System
Ferrite
Re
5.9 Ω
6.2 Ω
Surround
Rubber
Qms
4.2
4.15
Voice Coil Diameter
65.5 mm
Qes
0.35
0.36
Nominal Impedance
8 Ω
Qts
0.32
0.33
Sensitivity
90 dB/W/m
Vas
182 ltr
250 ltr
Rated Power
120W
Le
0.79 mH
1.5 mH
Frequency response at 1m with 2.83 V input RED - on axis, BLUE - 15 º off axis, GREEN - 30 º off axis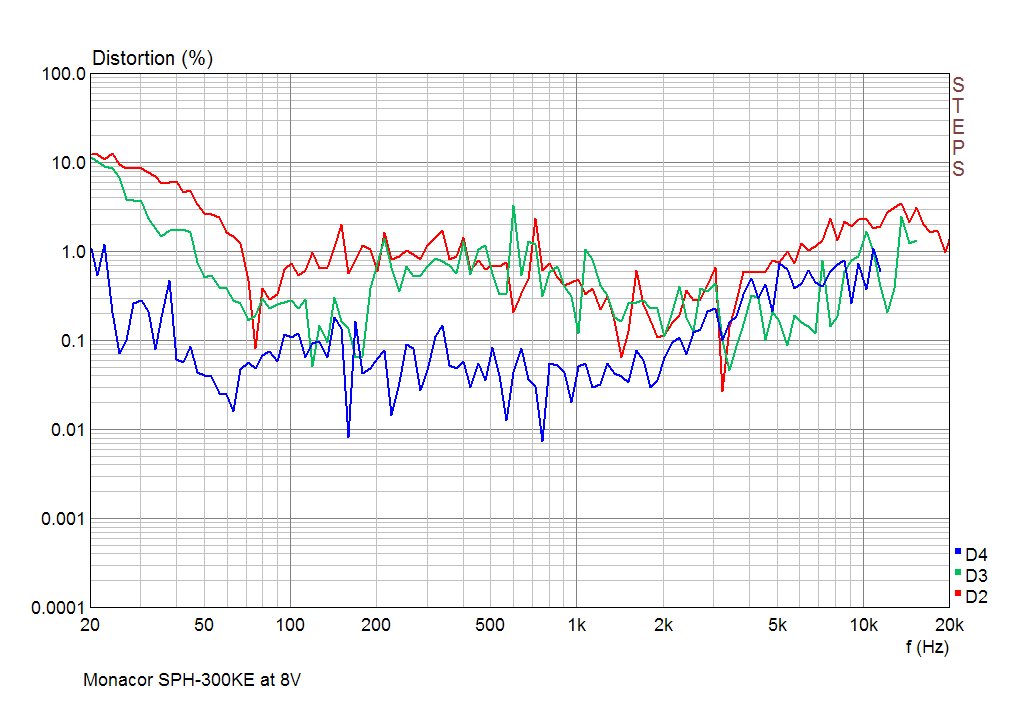 The second, third and fourth harmonic curves measured at 2.83V and 8V input RMS.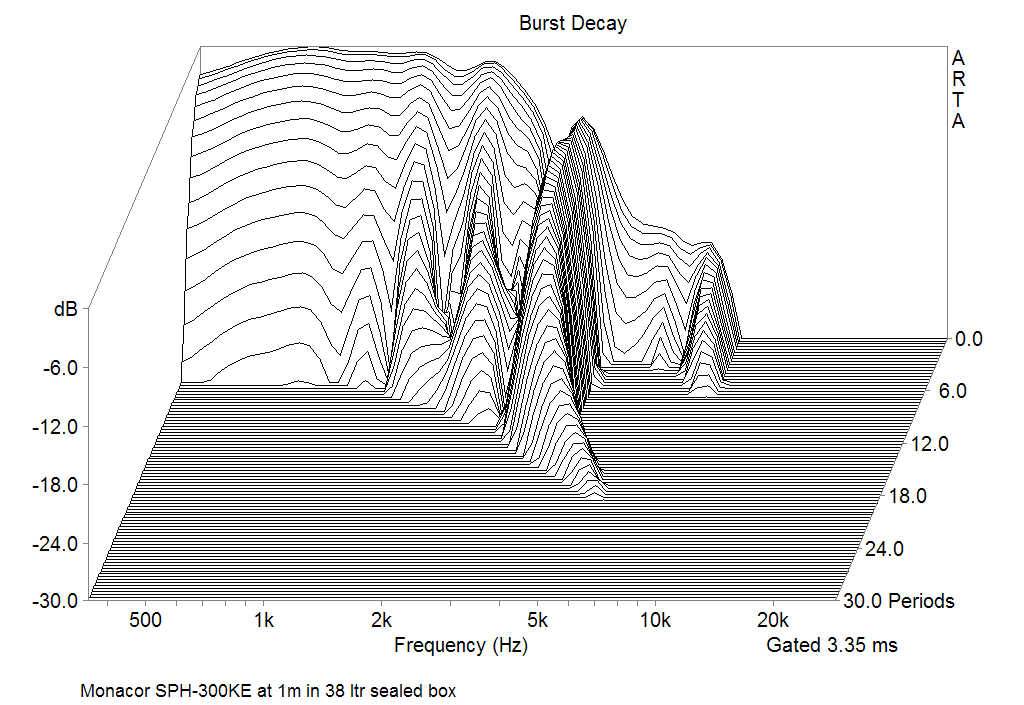 Burst decay response, measured at 1m on axis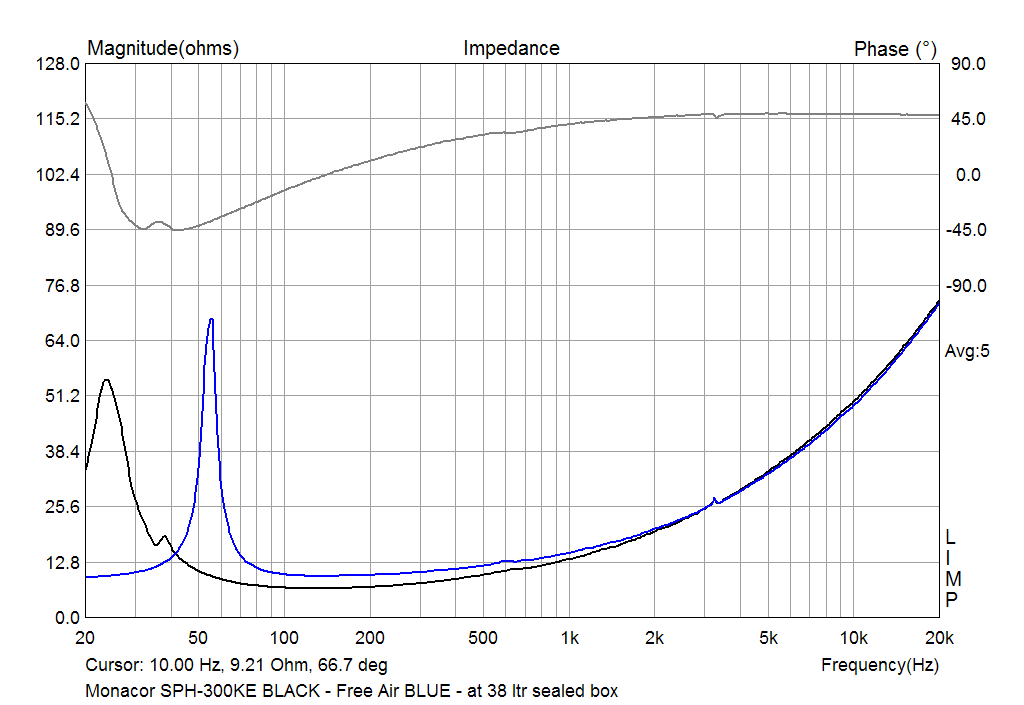 The impedance curve - free and in 38 ltr sealed box
Conclusion
This driver really has an excellent performance up to 2KHz (in this case a notch at 3300Hz is mandatory) and T/S parameters suitable for bassreflex cabinets.
To The Top