Philips AD 1256/M8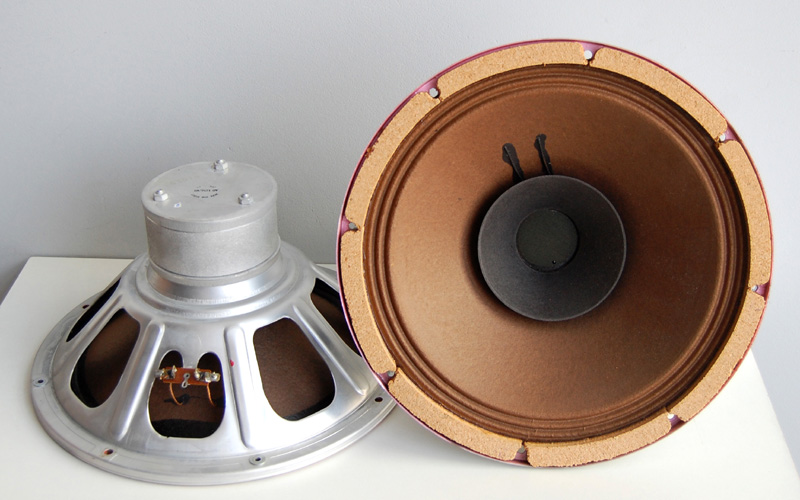 AD 1256/M8 is the largest fullrange loudspeaker, manufactured by Philips. It was introduced in 1969 as the successor to the AD 5200M.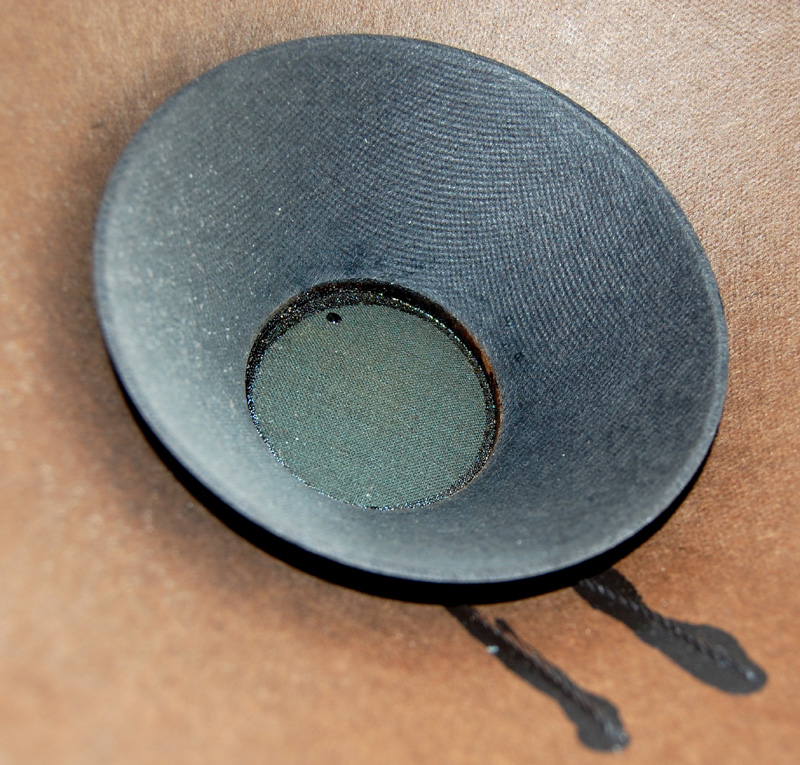 A close view of the cone shows a long-fiber paper. This is the version with the specific brown color of the Philips cones. The surround is "accordion" type without coating.

There is another later version with black colored cone. Audiophiles who compared both versions rematk the superior sonic performance of the brown one.

There dist cap is made of acoustically transparent textile.

The gasket is made of cork.
The magnet system features AlNiCo magnet and a special shape center pole piece with a copper cap.

The voice coil is copper ant it is wounded on a paper former.

The unit was assembled with three bolts made of non-magnetic material.

The chassis is attached to the magnet system by three screws on its side and can be easily removed.
Unfortunaly I couldn't find any manufacturer's datasheet for this driver.
My Measurements
Driver Properties
Thiele - Small Parameters
Chassis material
Stamped Aluminium
Parameter
Measured
Datasheet
Membrane material
Paper
Fs
48 Hz
N/A
Magnet System
AlNiCo
Re
8.1 Ω
N/A
Surround
Paper
Qms
6.3
N/A
Voice Coil Diameter
35 mm
Qes
0.63
N/A
Nominal Impedance
8 Ω
Qts
0.58
N/A
Sensitivity
98 dB/W/m
Vas
96 ltr
N/A
Rated Power
30W
Le
0.16 mH
N/A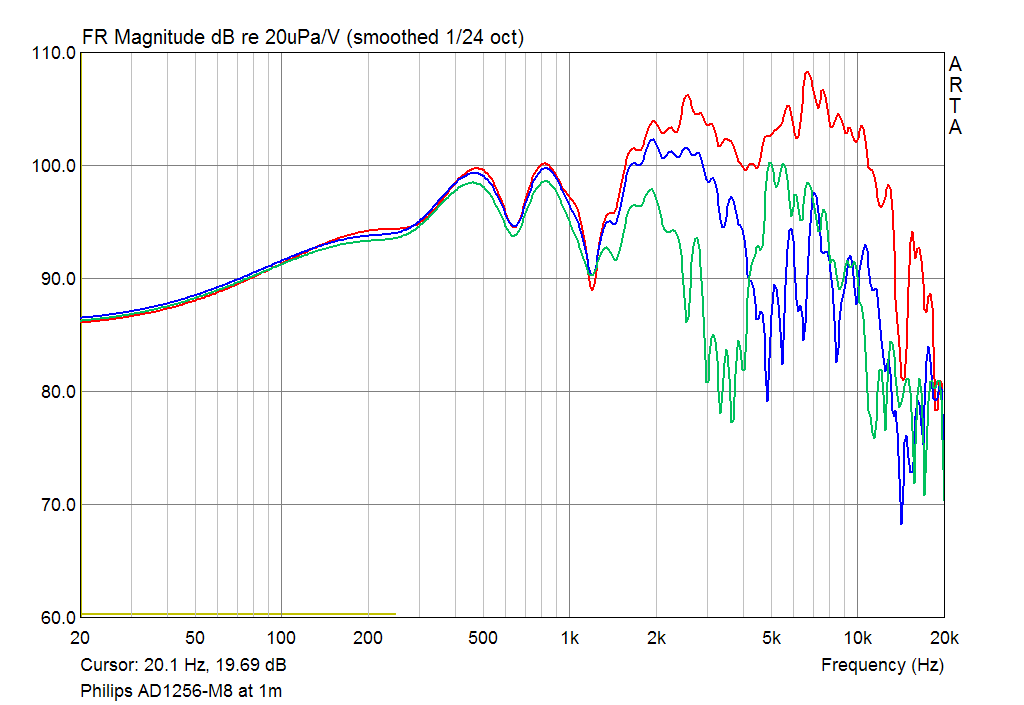 Frequency response at 1m with 2.83 V input RED - on axis, BLUE - 15 º off axis, GREEN - 30 º off axis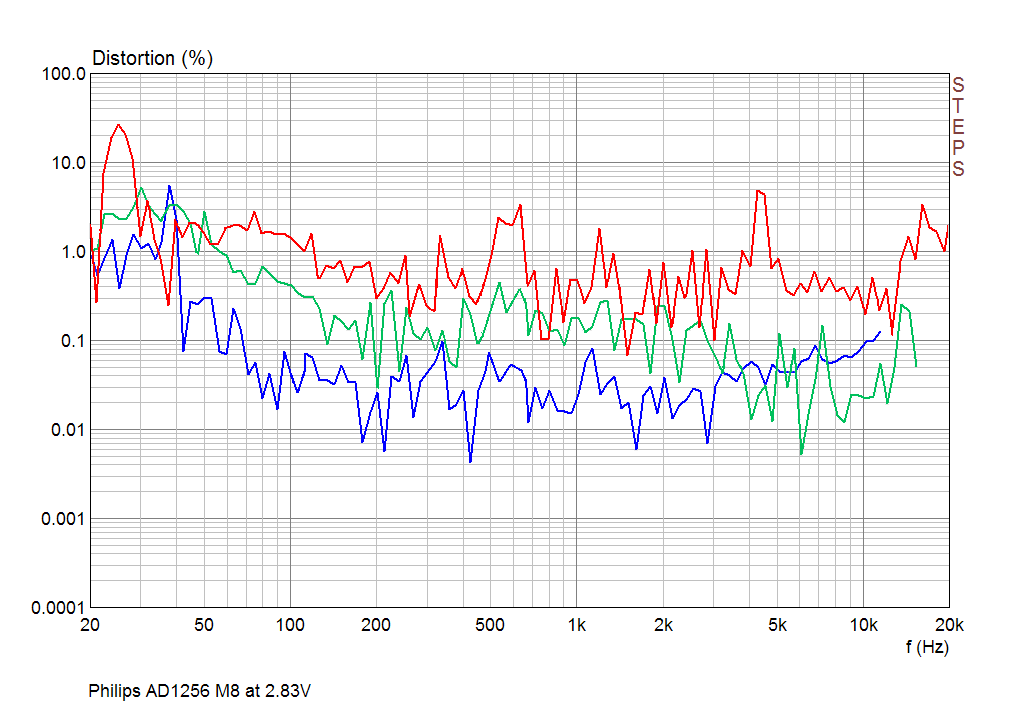 The second, third and fourth harmonic curves measured at 2.83V input RMS.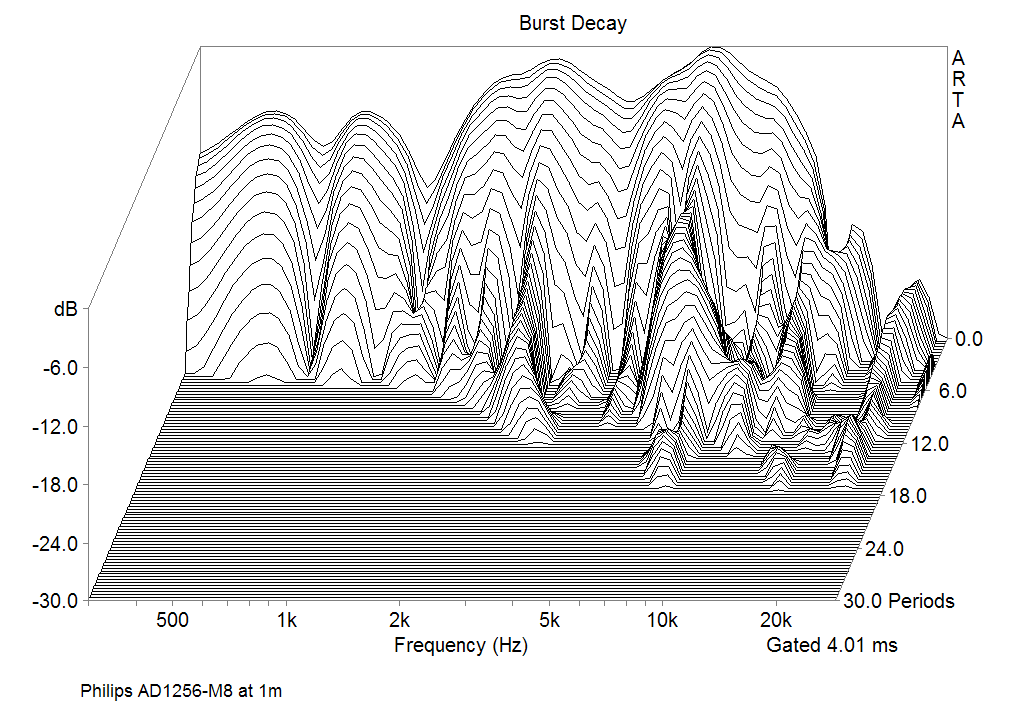 Burst decay response, measured at 1m on axis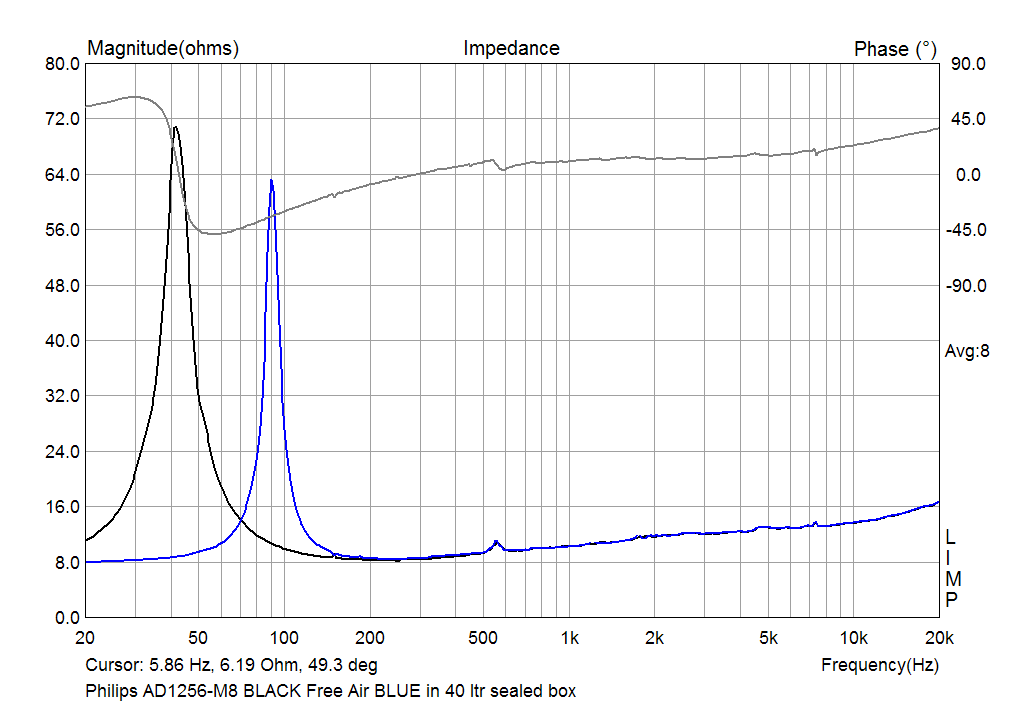 The impedance curve in 36 ltr sealed box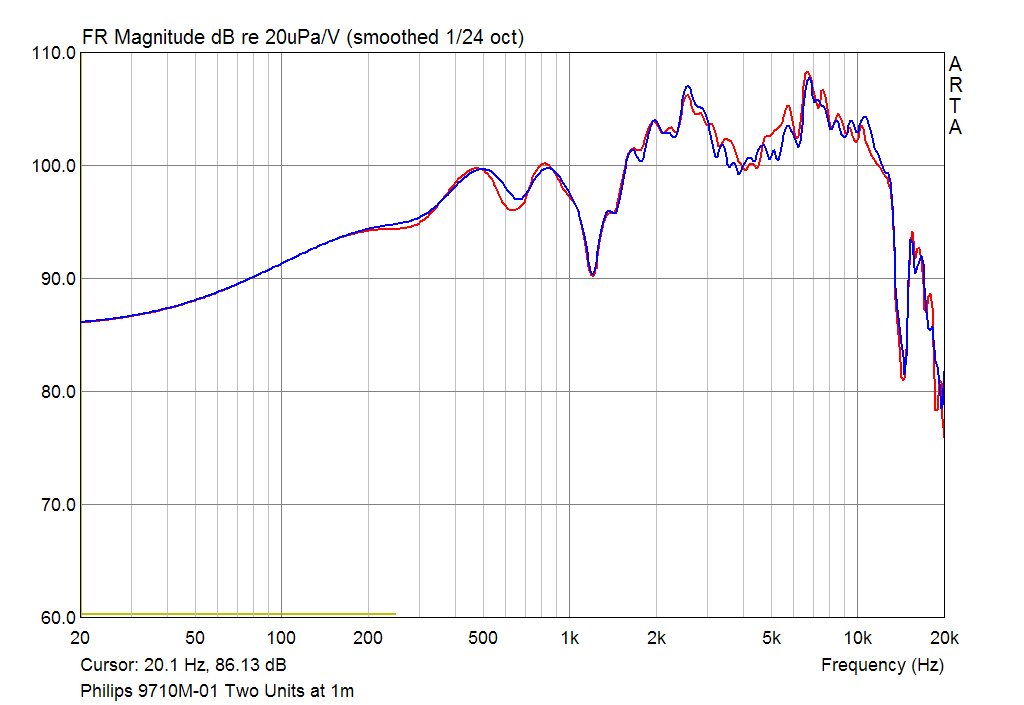 This is the SPL graph at 1m of both tested units - one very close matched pair.
Conclusion
The best application of Philips AD 1256/M8 are open baffle constructions. A large transmission line is also possible. The driver delivers consistent and well-focused sound. A supertweeter support is recommended.
To The Top