Scan-Speak 18W/8542-00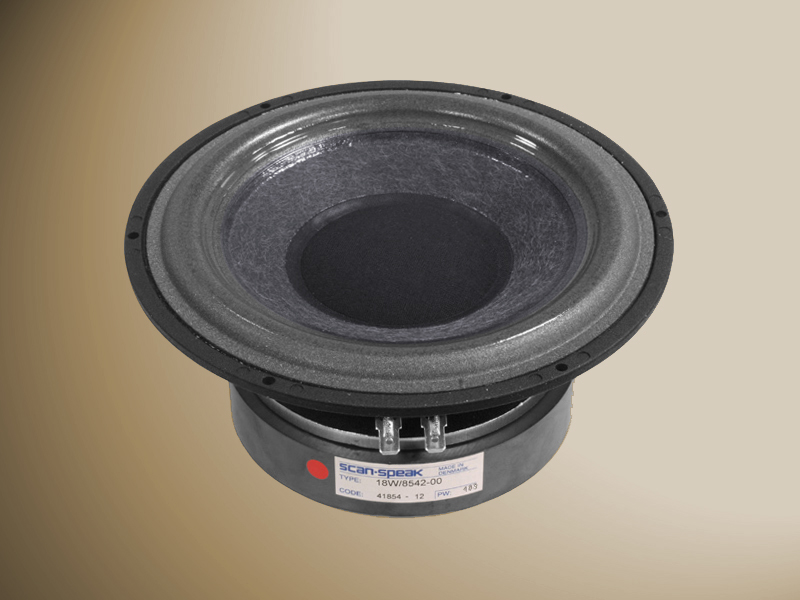 Scan-Speak 18W/8542-00 is the last model from the Classic series in current production, used the famous Nylonfiber Paper Cone. It is well known to the audiophiles as the midwoofer driver of the legendary ProAc Studio 100 loudspeakers.
This is the manufacturer's brochure

My Measurements
Driver Properties
Thiele - Small Parameters
Chassis material
Die Cast Magnesium Alloy
Parameter
Measured
Datasheet
Membrane material
Air Dried Paper/Nylon Fibre
Fs
30Hz
36 Hz
Magnet System
Ferrite
Re
6.6 Ω
6.6 Ω
Surround
Coated Foam
Qms
1.7
1.7
Voice Coil Diameter
42 mm
Qes
0.26
0.32
Nominal Impedance
8 Ω
Qts
0.32
0.27
Sensitivity
89 dB/W/m
Vas
47.9 ltr
39 ltr
Rated Power
70W
Le
0.2 mH
0.2 mH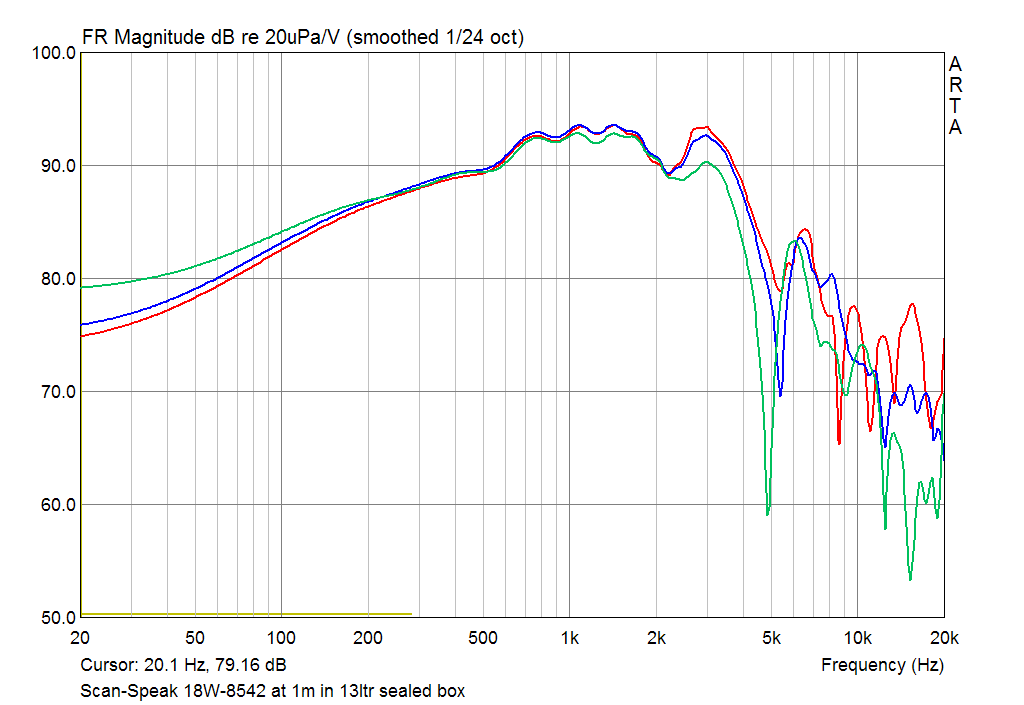 Frequency response at 1m with 2.83 V input RED - on axis, BLUE - 15 º off axis, GREEN - 30 º off axis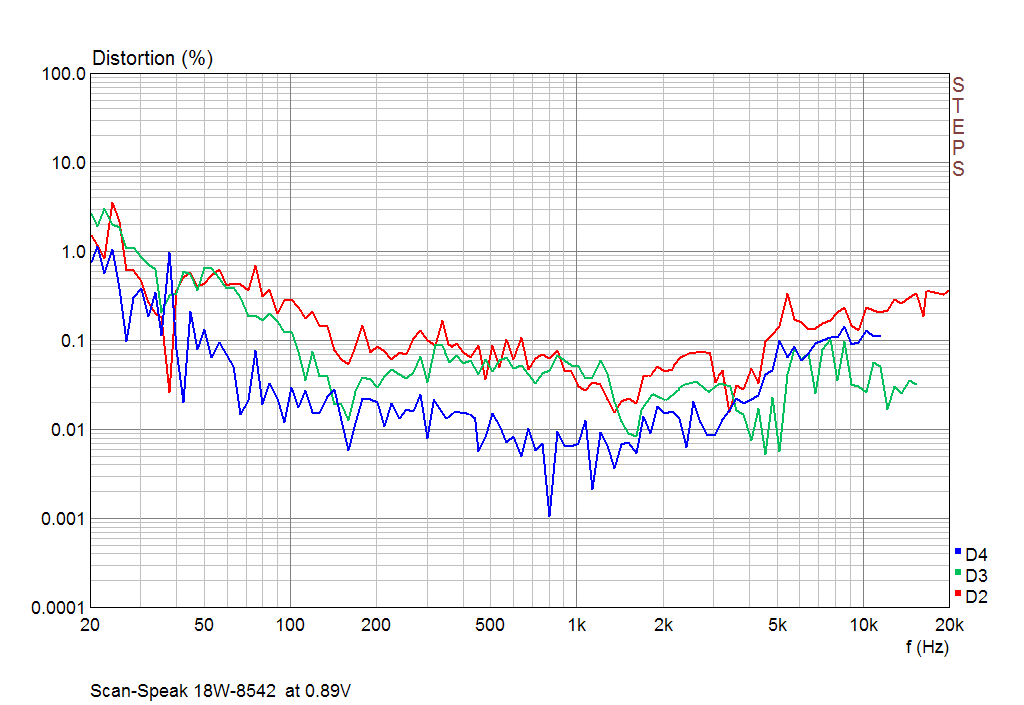 The second, third and fourth harmonic curves measured at 2.83V and 8V input RMS.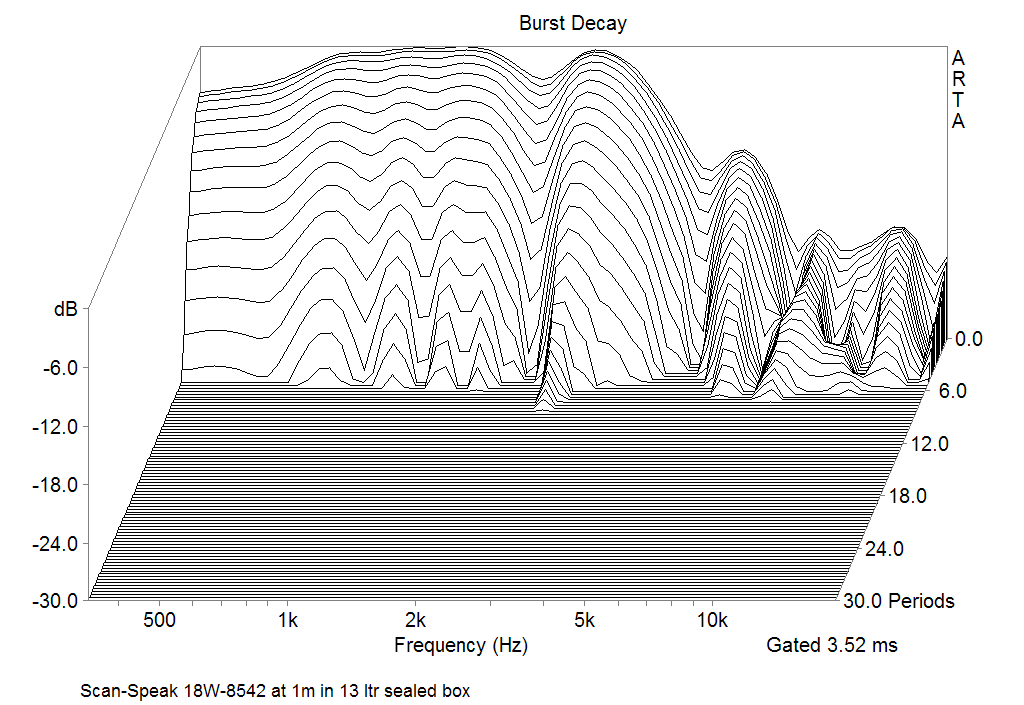 Burst decay response, measured at 1m on axis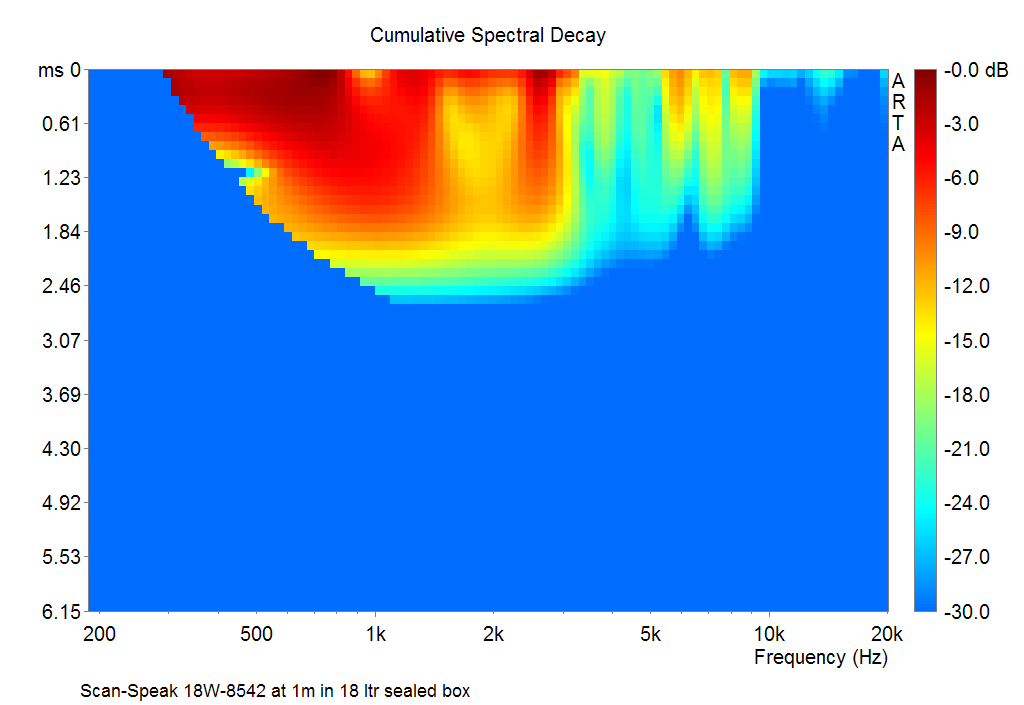 The Cumulative Spectral Decay
Conclusion
An excellent driver with smooth frequency response usable up to 2,5 KHz, suitable for small bookshelf-sized boxes or three-way systems as a midrange.
To The Top