SEAS MR18REX/XF H1699-08/06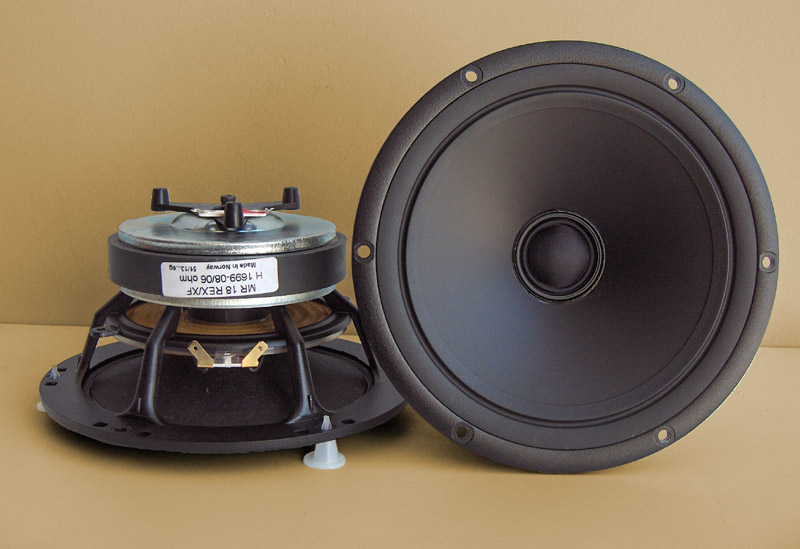 This is the driver I have waiting for so long. It fits perfect to my concept for a the best three-way loudspeaker constriction. SEAS developed first an Excel model C18EN001/M which features metal membranes for both drivers I don't like so much. Unlike it, the MR18REX/XF has flat relief paper cone and silk dome tweeter. It uses the standard SEAS 18cm vented chassis. The spider is enforced at the top with a plastic ring, that holds the gold plated terminals as well.
This is the manufacturer's datasheet

My Measurements
Driver Properties
Thiele - Small Parameters
LF Section
HF Section
Parameter
Measured
Datasheet
Membrane material
Pre-coated reed paper
Silk dome
Fs
132 Hz
126 Hz
Magnet System
Ferrite
Neodymium
Re
6.2 Ω
6.2 Ω
Surround
Rubber
Silk
Qms
2.64
2.49
Voice Coil Diameter
38 mm
25mm
Qes
1.05
0.96
Nominal Impedance
8 Ω
6 Ω
Qts
0.75
0.69
Sensitivity
89 dB/W/m
91 dB/W/m
Vas
2.4 ltr
3 ltr
Rated Power
80W
90W
Le
0.27 mH
0.43 mH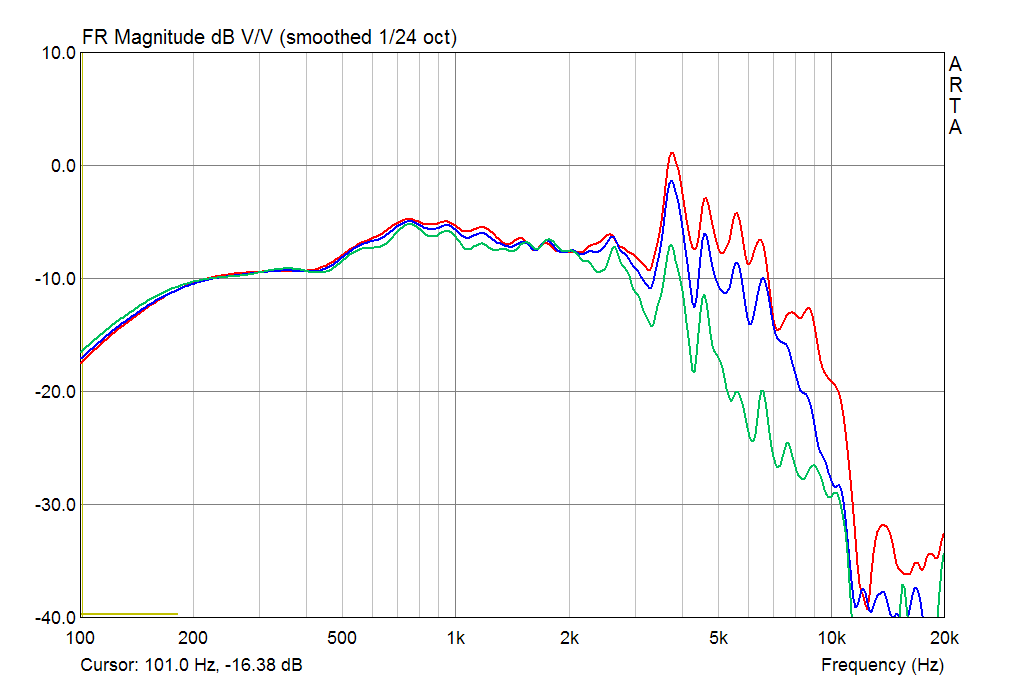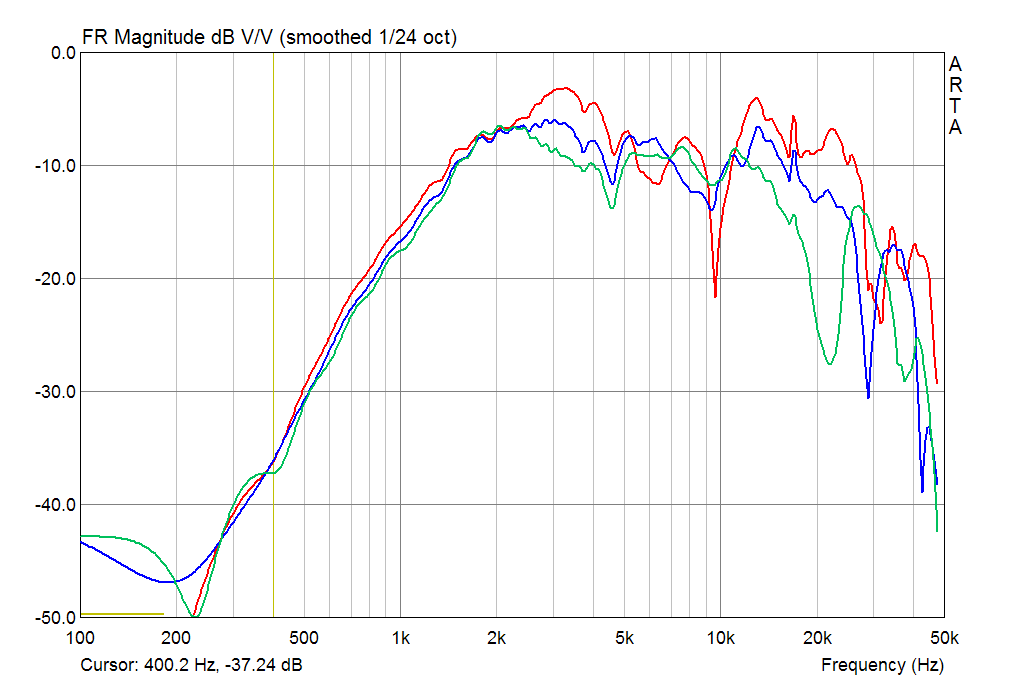 Frequency response of midrange and tweeter section at 1m with 2.83 V input RED - on axis, BLUE - 15 º off axis, GREEN - 30 º off axis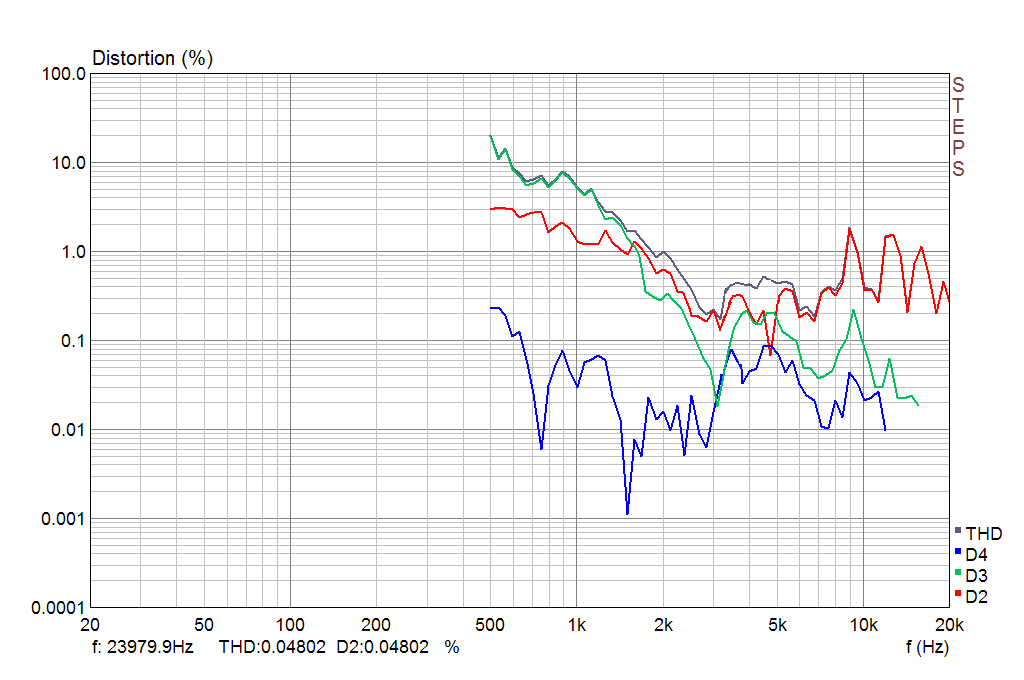 The second, third and fourth harmonic curves of midrange and tweeter section measured at 2.83V input RMS.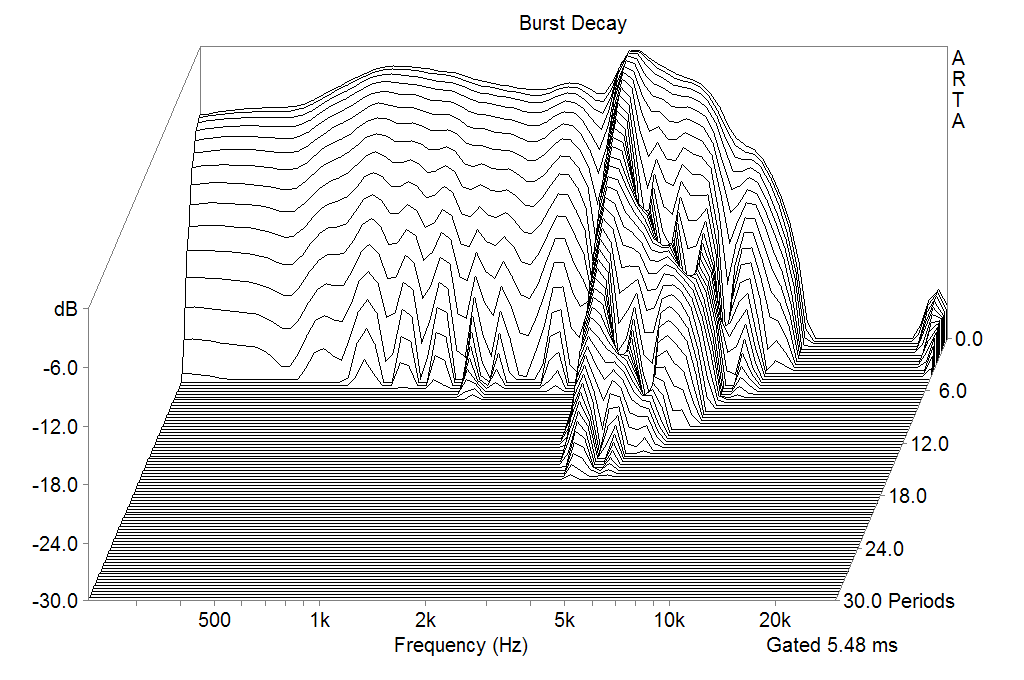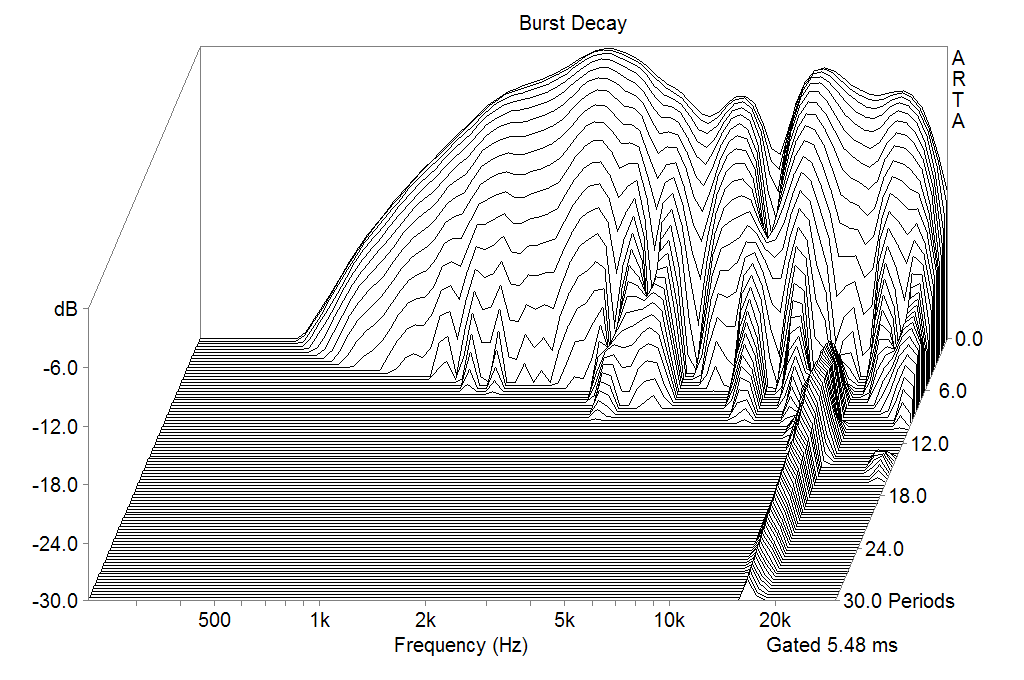 Burst decay response of midrange and tweeter section, measured at 1m on axis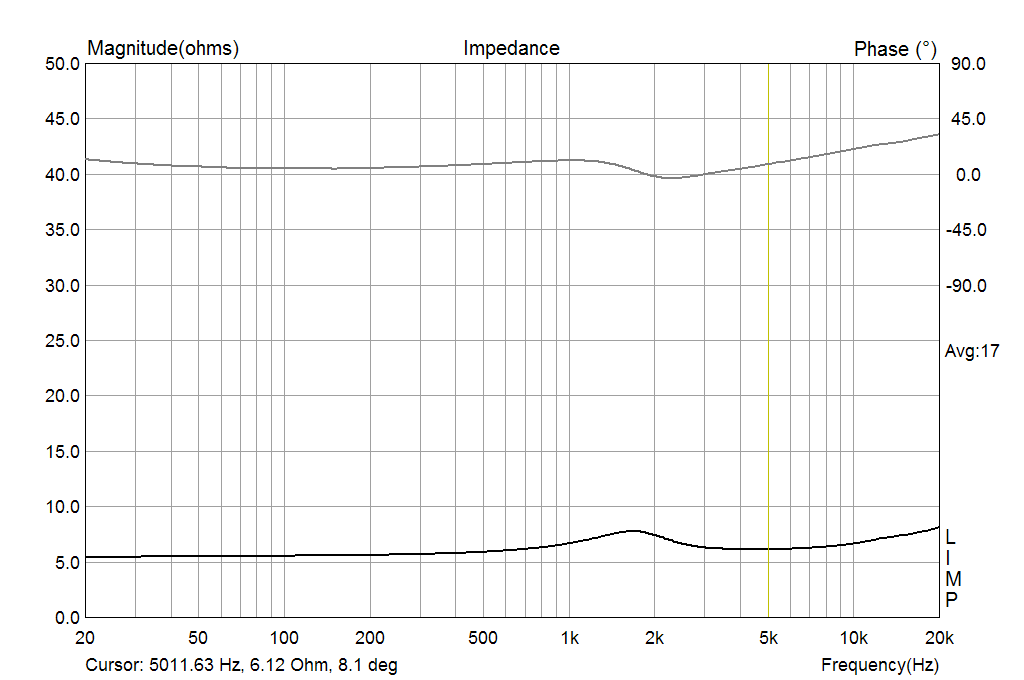 The impedance curves of midrange and tweeter section
Conclusion
My first listening impressions using a quickly developed crossover without low-frequency support showed that this is a promising component for a demanding audiophile loudspeaker system. The sound is vivid with an impressive 3D imagination. More information will come when I complete my 3-way project with two eight-inch woofer support...
To The Top