Sonido SFR-175 Alnico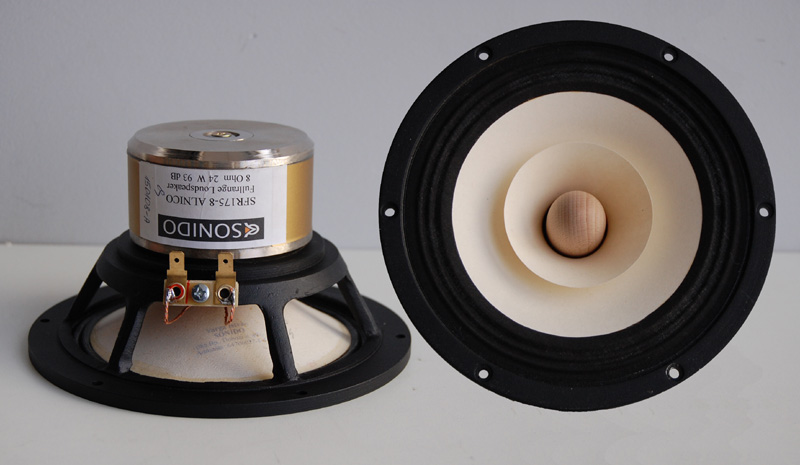 After the successful presentation of its fullrange drivers on the market, Sonido introduced Alnico magnet line. I took a sample of SFR-175 AlNiCo thanks to my friend Peter Haralanov - an audiophile from Bulgaria.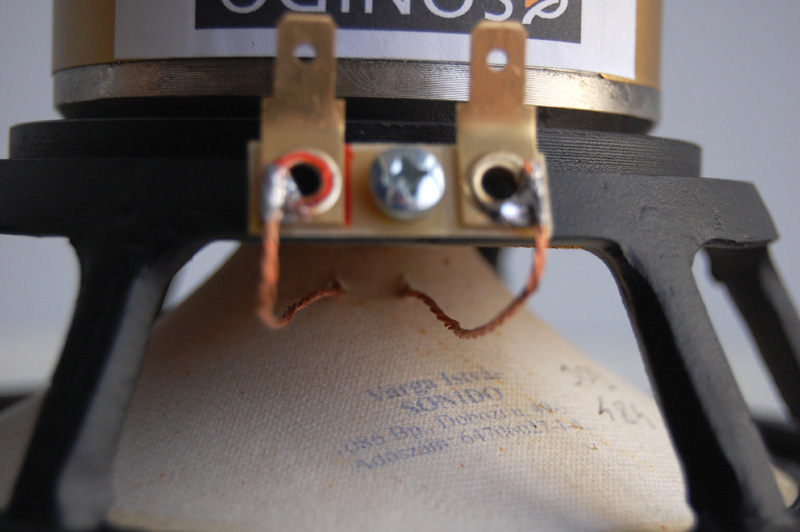 The Alnico series has the same paper as the ceramic drivers. We can see the manufacturer's stamp on the back

The surround is coated textile with accordion shape.

The driver has a wooden phase plug, fastened with a screw through the magnet system and can be easily removed.


This is the manufacturer's datasheet

My Measurements
Driver Properties
Thiele - Small Parameters
Chassis material
Die-cast aluminum alloy
Parameter
Measured
Datasheet
Membrane material
Paper
Fs
54.2Hz
54 Hz
Magnet System
AlNiCo
Re
6.9 Ω
7.2 Ω
Surround
Impregnated Paper
Qms
5.1
14.7
Voice Coil Diameter
28 mm
Qes
0.43
0.35
Nominal Impedance
8 Ω
Qts
0.42
0.34
Sensitivity
92.7 dB/W/m
Vas
21 ltr
27 ltr
Rated Power
24W
Le
0.24 mH
0.25 mH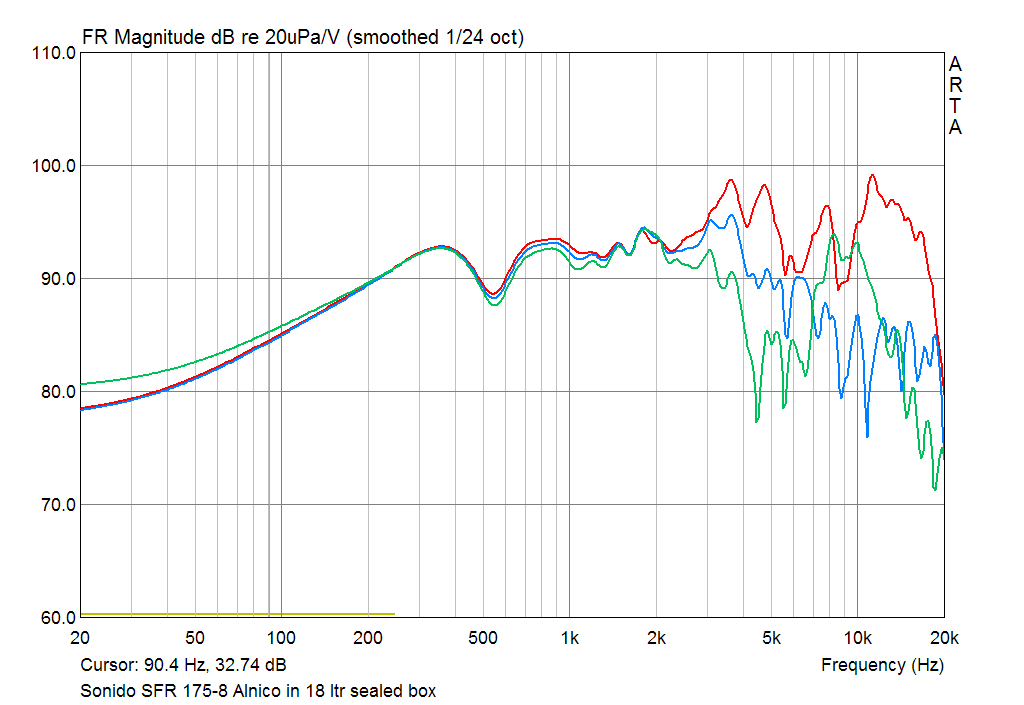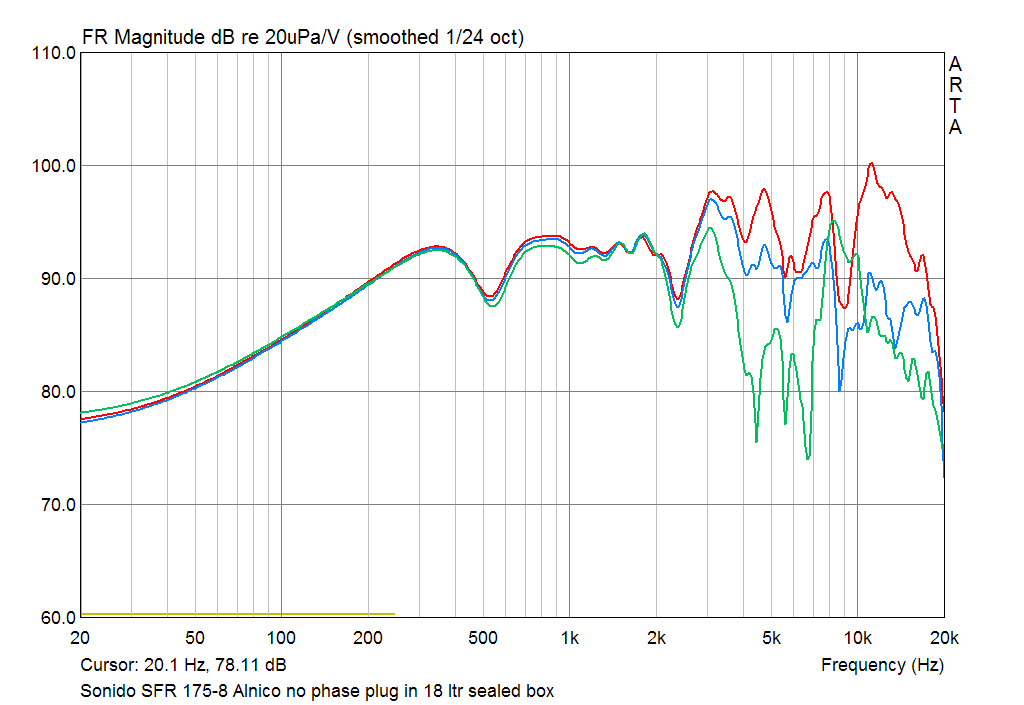 Frequency response at 1m with 2.83 V input RED - on axis, BLUE - 15 º off axis, GREEN - 30 º off axis
On the right - the frequency response with the phase plug removed.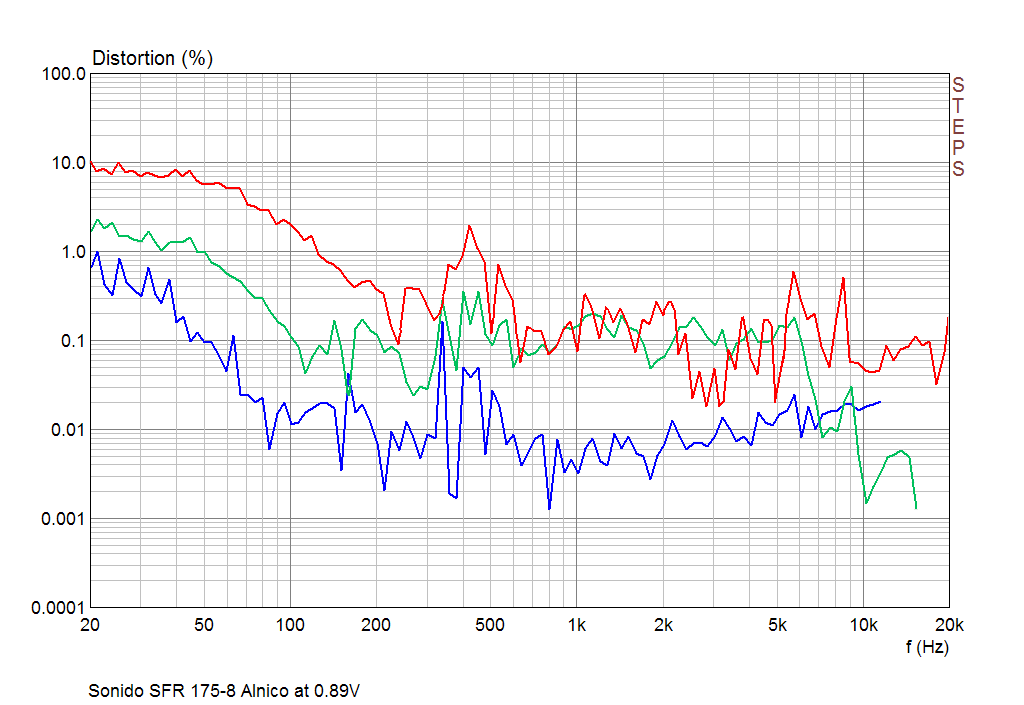 The second, third and fourth harmonic curves measured at 2.83V input RMS.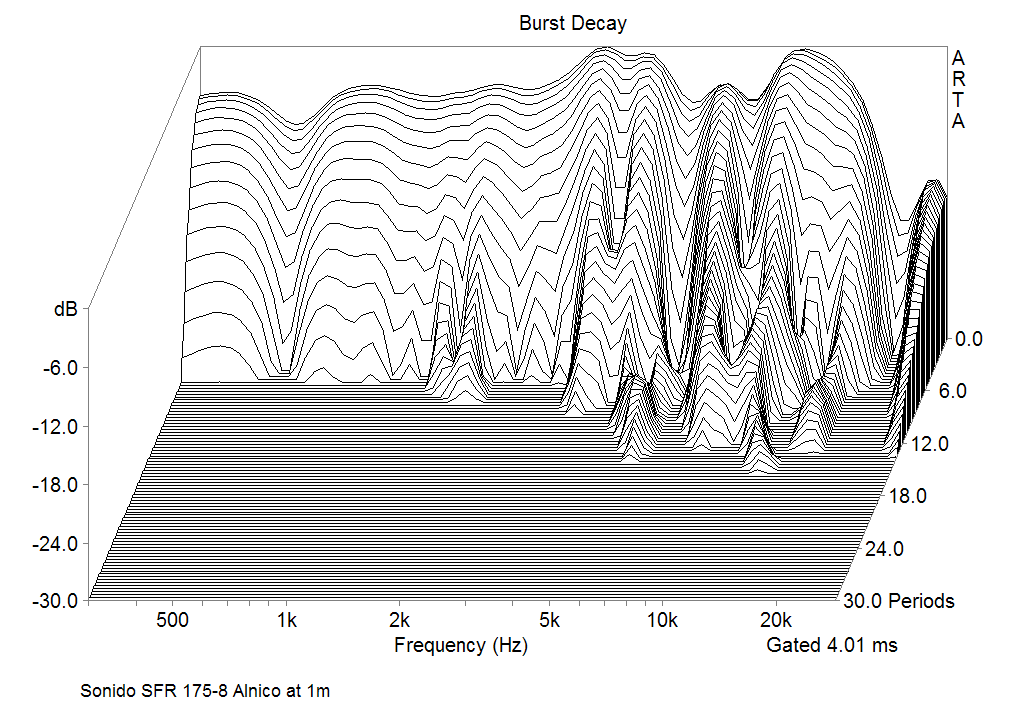 Burst decay response, measured at 1m on axis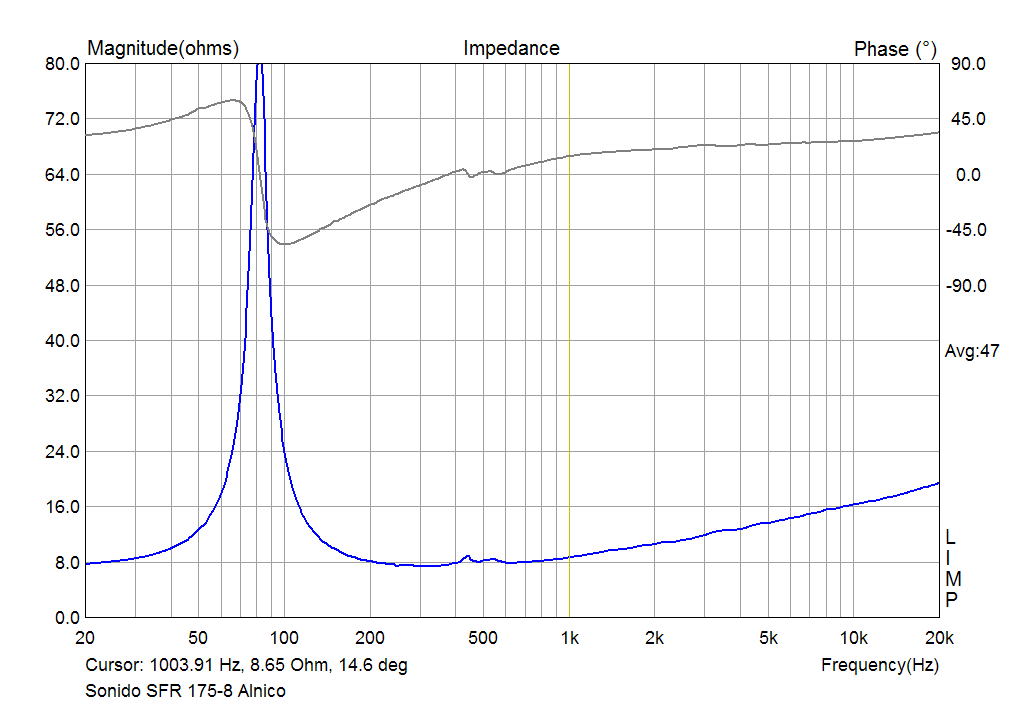 The impedance curve in 18 ltr sealed box
Conclusion
SFR-175 Alnico is full-bodied fullrange driver with calm and detailed performance. It is suitable for various enclosures as well as an open baffles.
To The Top