Supravox T215 RTF 64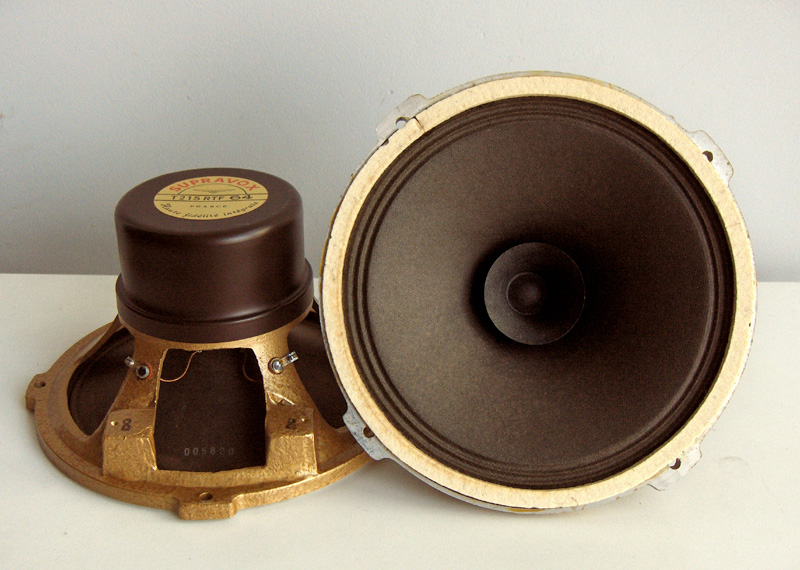 The abbreviation RTF in the name of this driver comes from la Radio Télévision Française. Supravox created this drive in mid sixties with revolutionary for its time membrane to fulfill the requirements of French studios like ORTF, RAI, RTL and EUROPE 1. Very soon T215 RTF 64 became one of the most popular fullrange drivers among the audiophiles.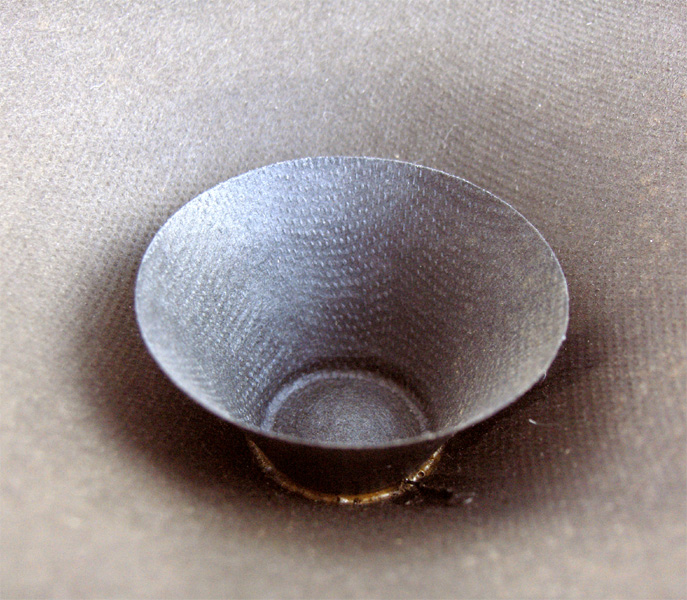 The cone is made of long-fiber paper, with impregnated center sector for more rigidity. The surround is three-ribs "accordion" type without coating.

The whizzer cone is very thin and very stiff to a touch. From the picture can be seen that it is attached at the inner surface of the voice coil. The dust cap is common part of the whizzer.

The gasket is made of 6 mm thick fine white felt.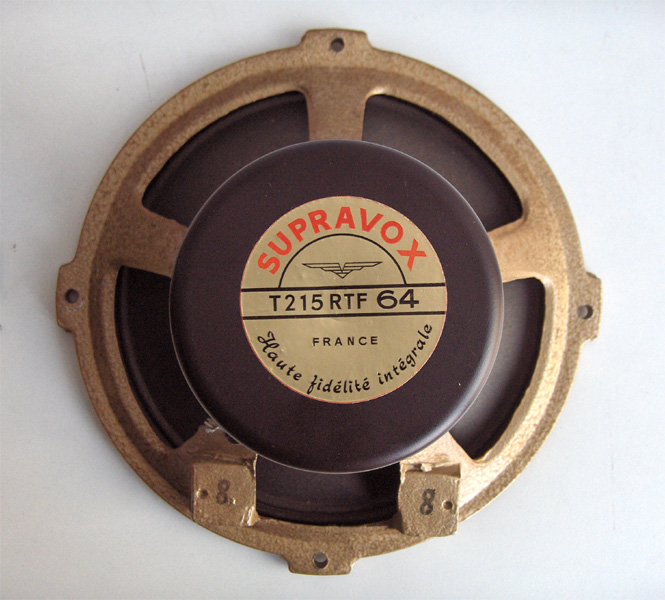 The magnet system features AlNiCo (Ticonal) magnet which is covered with aluminum back cap.

On the die-casted aluminum alloy we can see a base for a matching transformer in case the loudspeaker is used in a 100 V line network. Because of this supplement the driver can be mounted at the back of the acoustic panels only.

This is the manufacturer's brochure

My Measurements
Driver Properties
Thiele - Small Parameters
Chassis material
Aluminum Die Cast
Parameter
Measured
Datasheet
Membrane material
Paper
Fs
55.5 Hz
50 Hz
Magnet System
AlNiCo
Re
5.9 Ω
N/A
Surround
Paper
Qms
4.8
N/A
Voice Coil Diameter
25 mm
Qes
0.60
N/A
Nominal Impedance
8 Ω
Qts
0.53
N/A
Sensitivity
95 dB/W/m
Vas
76 ltr
N/A
Rated Power
30W
Le
0.30 mH
N/A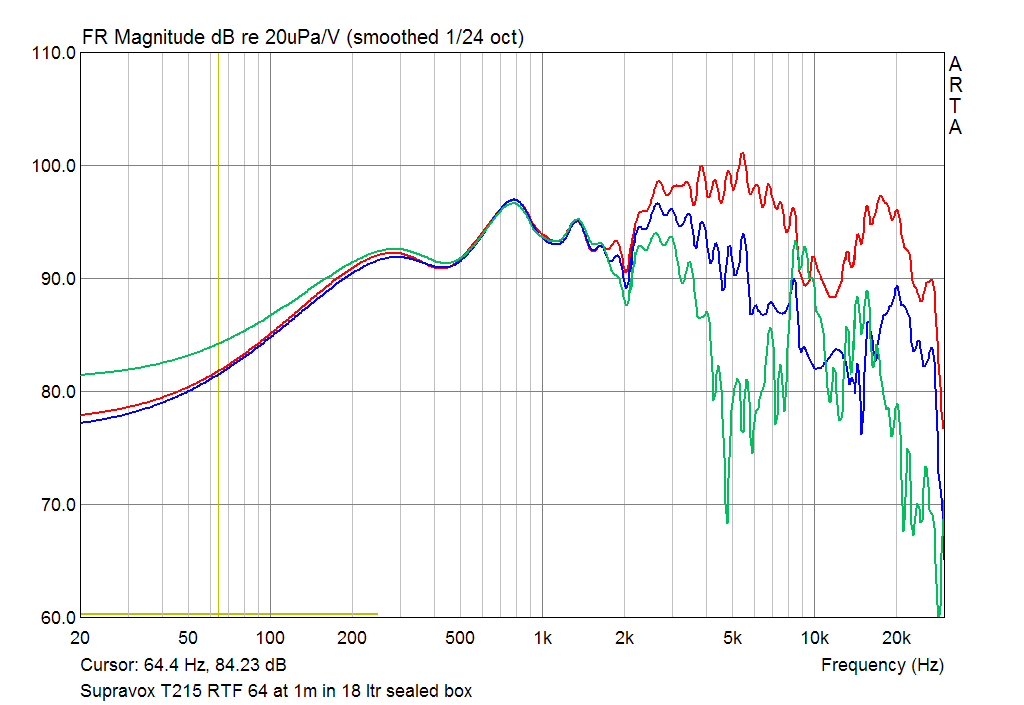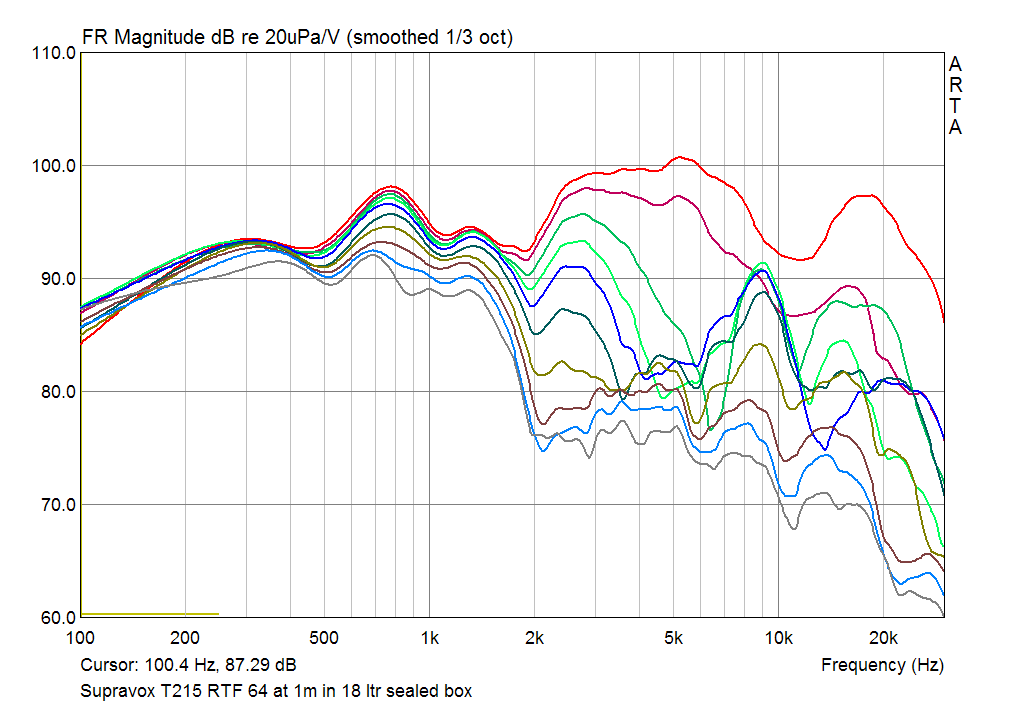 On left - frequency response at 1m with 2.83 V input RED - on axis, BLUE - 15 º off axis, GREEN - 30 º off axis
On right - frequency response smoothed at 1/3 Oct at 0-90º of axis wit a step of 10º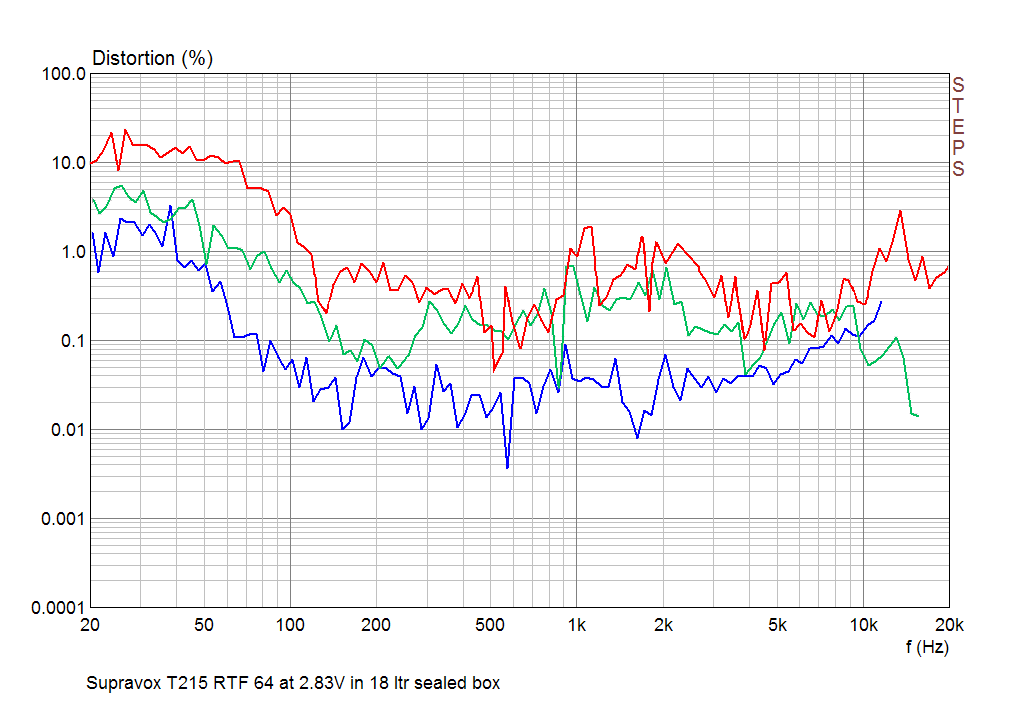 The second, third and fourth harmonic curves measured at 2.83V input RMS.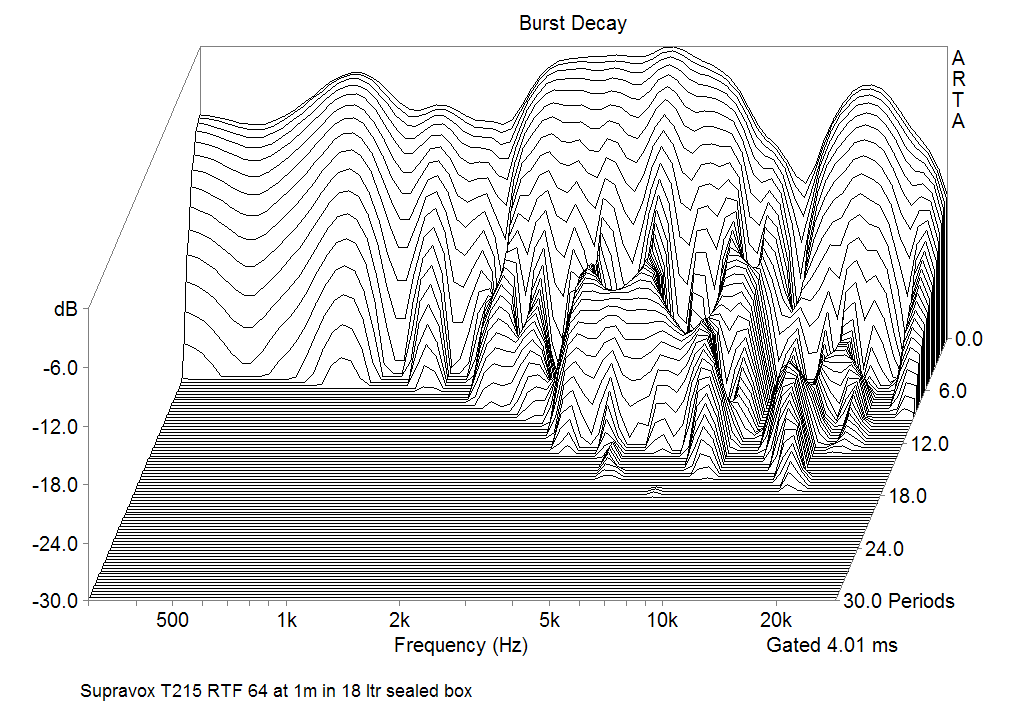 Burst decay response, measured at 1m on axis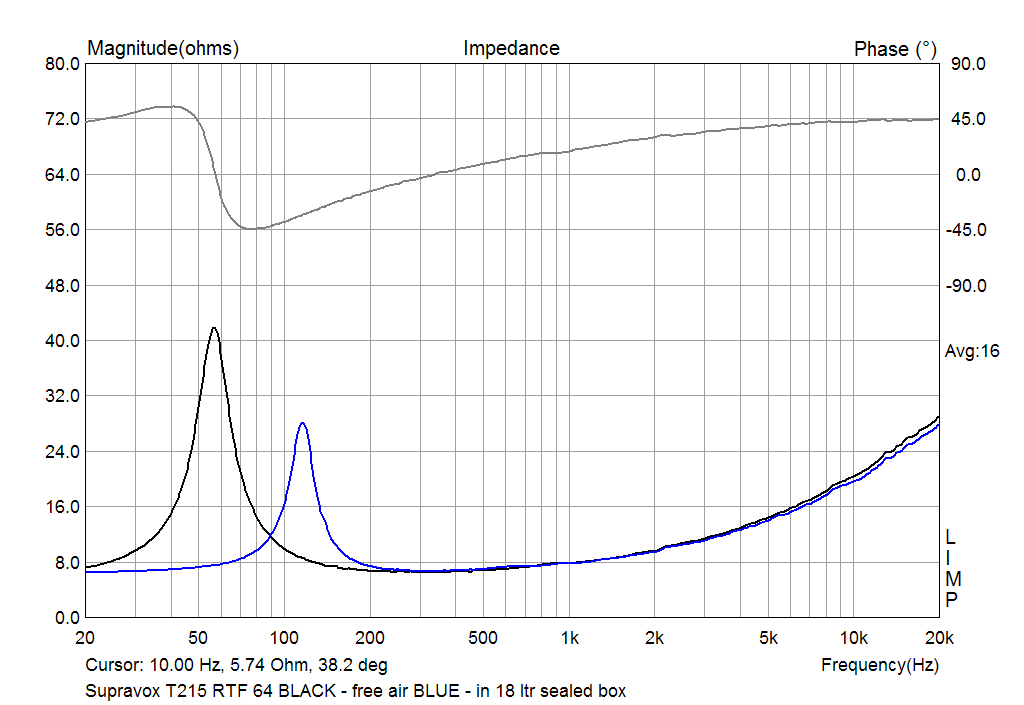 The impedance curves BLACK - in a free air, BLUE - in 18 ltr sealed volume
Conclusion
The first commercial construction for T215 RTF 64 is Supravox Picola 2 - a double aperiodic vent bookshelf speaker system.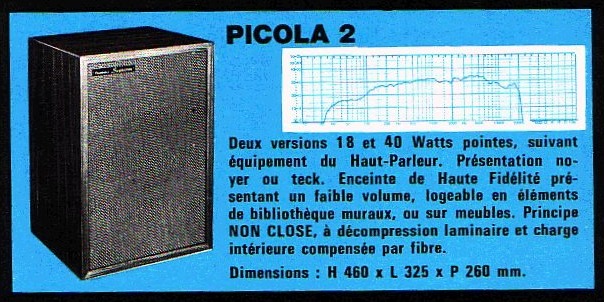 The audiophiles use this driver in various applications.
It is suitable for TQWT or open-baffle constructions, with or without low frequency support.
My favorite application is Baffles Compensés RJ which is a combination between a small front panel, with Helmholtz resonator box, adjusted at 250Hz attached. I recommend it to everyone who doesn't like the "box" sound. Here are the plans of this construction, as they were given in the Supravox web page:


In all the application the T215 RTF 64 shows its full-blooded sound signature. The performance of vocals is expressive and persuasive. The sound stage is wide and slightly forwarded. This speaker is very easy to drive and cooperates well with both push-pull and single ended tube amplifiers.
To The Top