Tang Band W4-1320 SB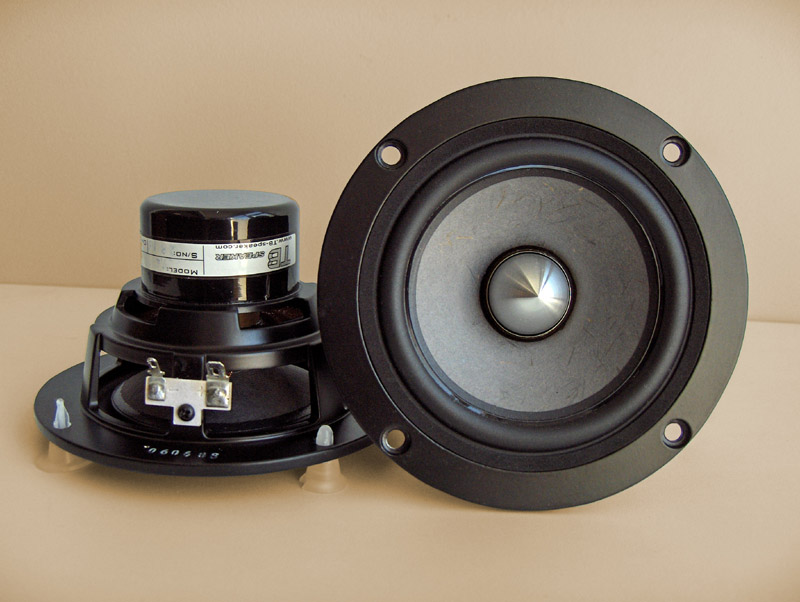 Tang band W4-1320 is an excellent example for compact multy-purpose fullrange driver. It features a special paper cone with bamboo fibers, underhung magnet system, aluminum phase plug, very well designed die-cast basked with vented spider and pole piece.
This is the manufacturer's brochure

My Measurements
Driver Properties
Thiele - Small Parameters
Chassis material
Die Cast Aluminum Alloy
Parameter
Measured
Datasheet
Membrane material
Bamboo Paper
Fs
82.2Hz
75 Hz
Magnet System
Neodymium
Re
6.5 Ω
6.8 Ω
Surround
Rubber
Qms
1.54
1.29
Voice Coil Diameter
25.4 mm
Qes
0.51
0.49
Nominal Impedance
8 Ω
Qts
0.38
0.35
Sensitivity
89 dB/W/m
Vas
3.2 ltr
6.4 ltr
Rated Power
25W
Le
0.035 mH
0.013 mH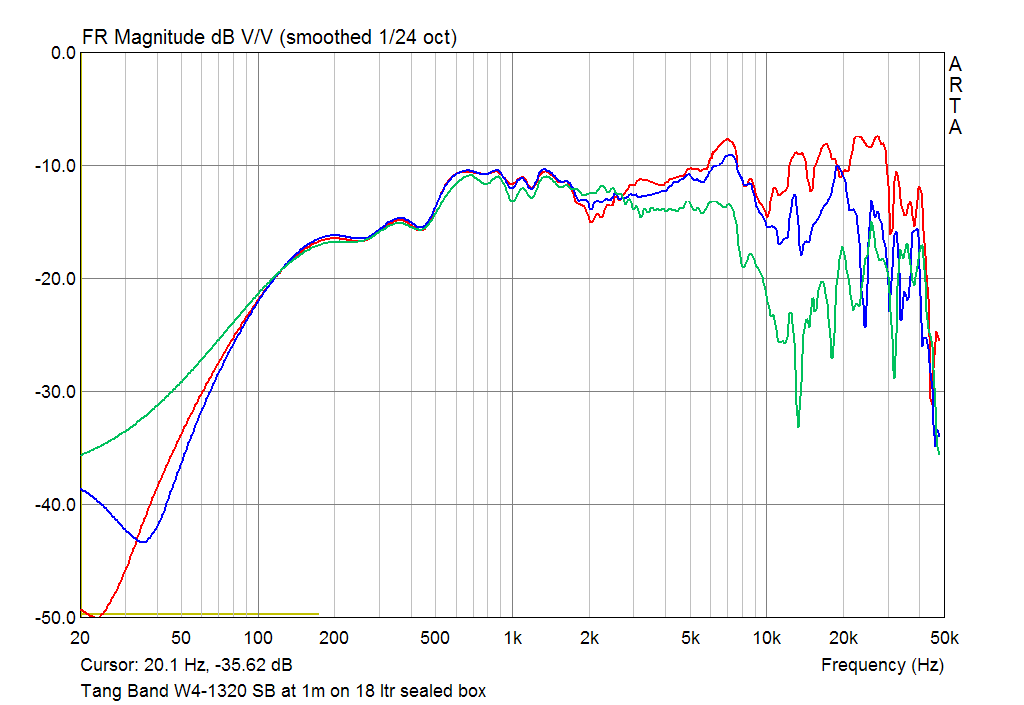 Frequency response at 1m with 2.83 V input RED - on axis, BLUE - 15 º off axis, GREEN - 30 º off axis
This amazing driver keeps almost linear frequency response up to 35 KHz on axis.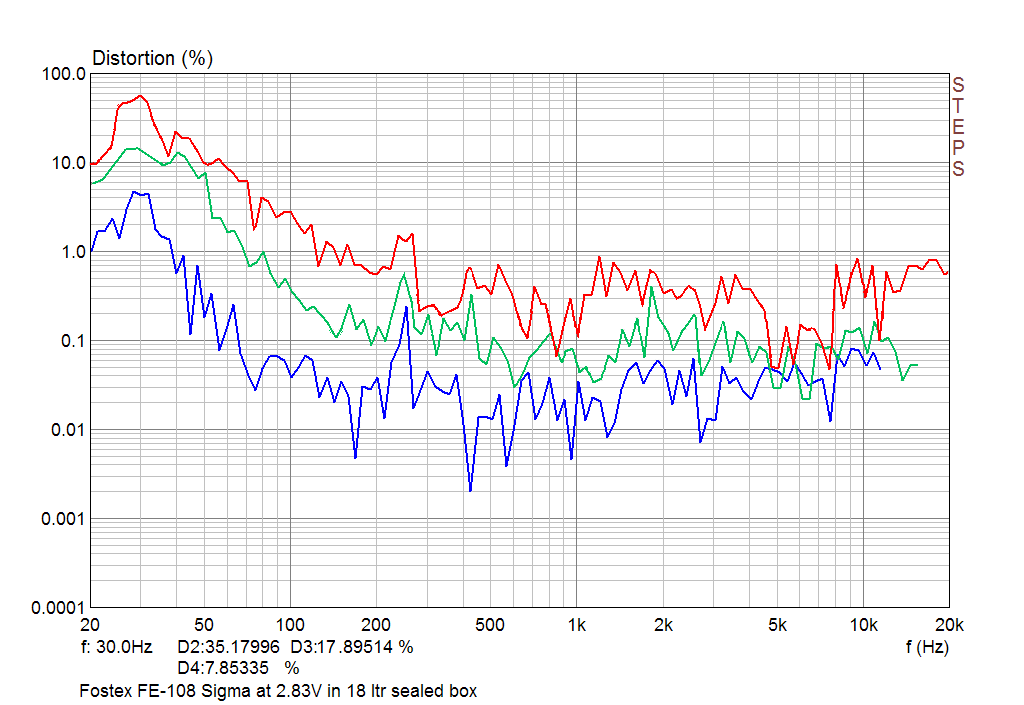 The second, third and fourth harmonic curves measured at 2.83V input RMS.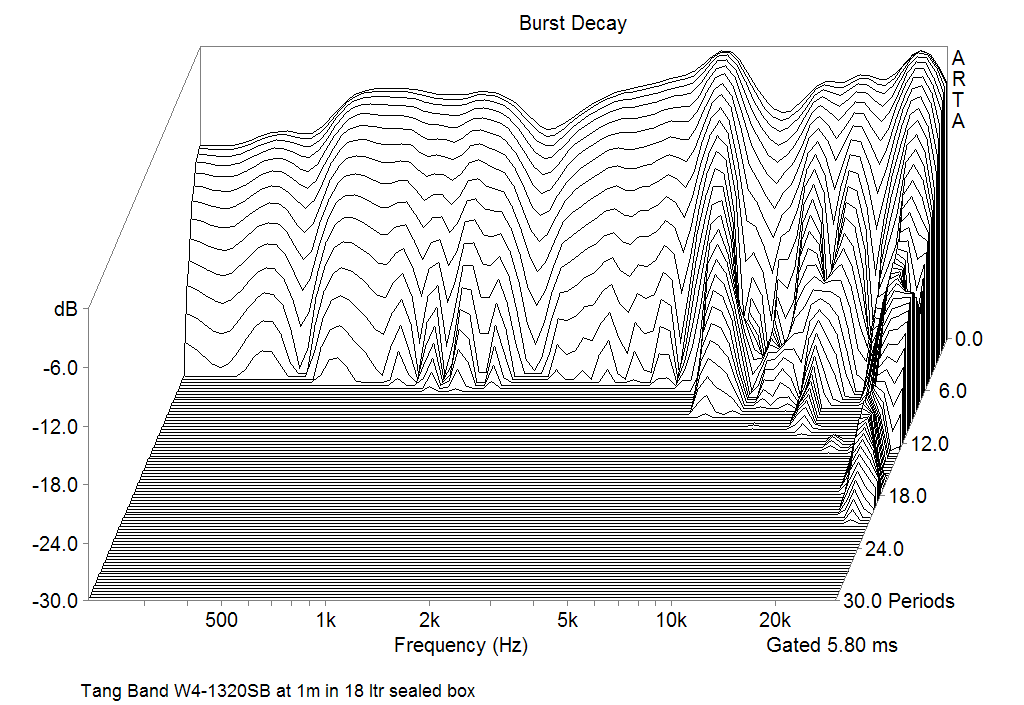 Burst decay response, measured at 1m on axis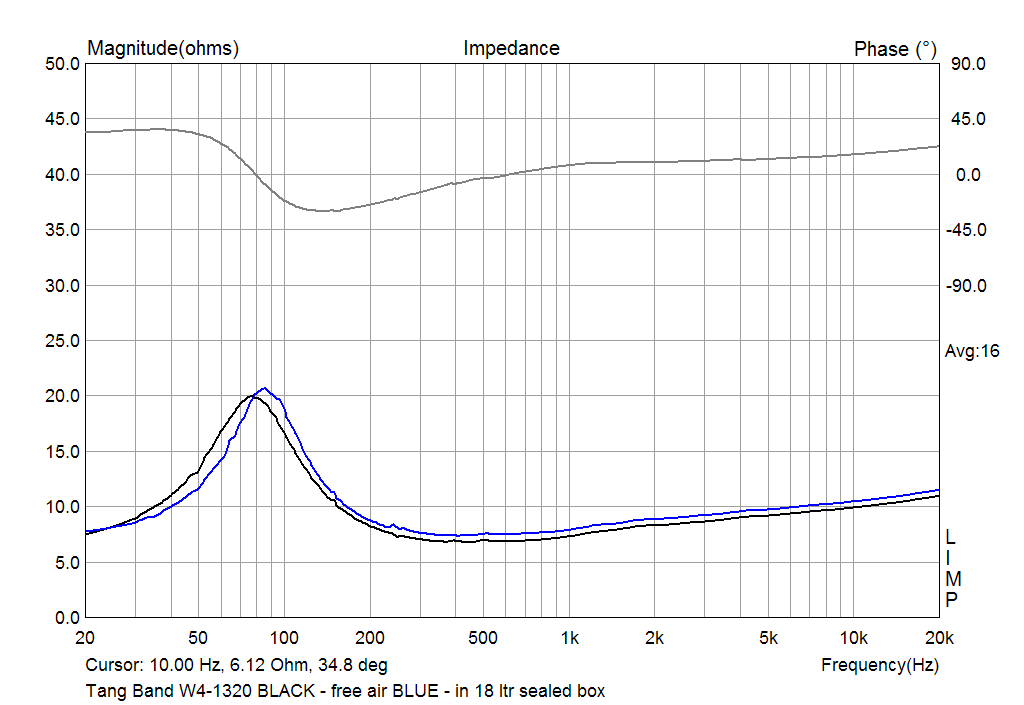 The impedance curve in 18 ltr sealed box
Conclusion
All the measurements of Tang Band W8-1320 SB show a wise designed versatile fullrange driver with a very wide frequency response with a good of-axis dissipation and low distortion. It is not surprise that the sound reproduction is excellent in many types of construction, starting with single-driver bass-reflex and TL constructions, line arrays and ending as a wide midrange in a high-quality multy-way systems.
To The Top