Audio Nirvana Super8 Cast Frame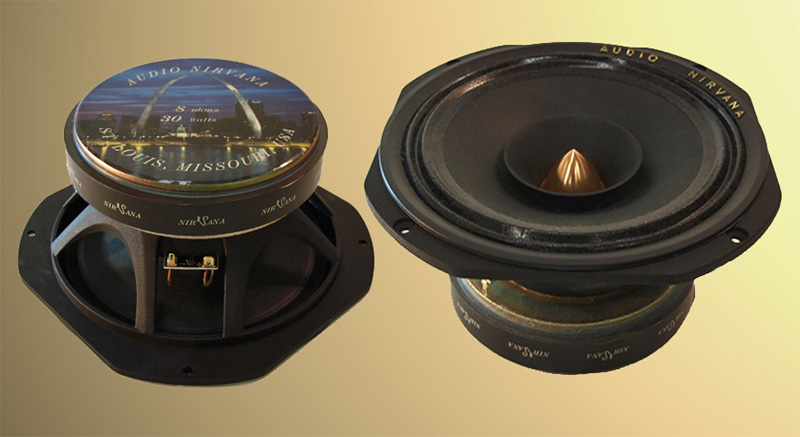 With its build quality, sensitivity and performance, Super8 Cast Frame is a typical sample of the Audio Nirvana line. The phase plug is copper anodized, machined solid aluminum. The cone is made of rigid yet very light paper. The surround is accordion style and made of cloth, treated with a substance, that after more than six years of operation is still soft and a bit sticky in touch.

This is the manufacturer's datasheet for Audio Nirvana Super8 Cast Frame

My Measurements
Driver Properties
Thiele - Small Parameters
Chassis material
Vacuum-molded aluminum alloy
Parameter
Measured
Datasheet
Membrane material
Paper
Fs
48.3 Hz
42.8 Hz
Magnet System
Neodymium
Re
7.2 Ω
7.2 Ω
Surround
Impregnated Cloth
Qms
2.55
3.38
Voice Coil Diameter
32 mm
Qes
0.18
0.184
Nominal Impedance
8 Ω
Qts
0.17
0.175
Sensitivity
95.8 dB/W/m
Vas
74 ltr
73.3 ltr
Rated Power
30W
Le
0.15 mH
N/A
This driver is suitable for back-loaded horn applications.
That's why I included a measurements in so-called "Universal" Horn.
More details about this project can be found here.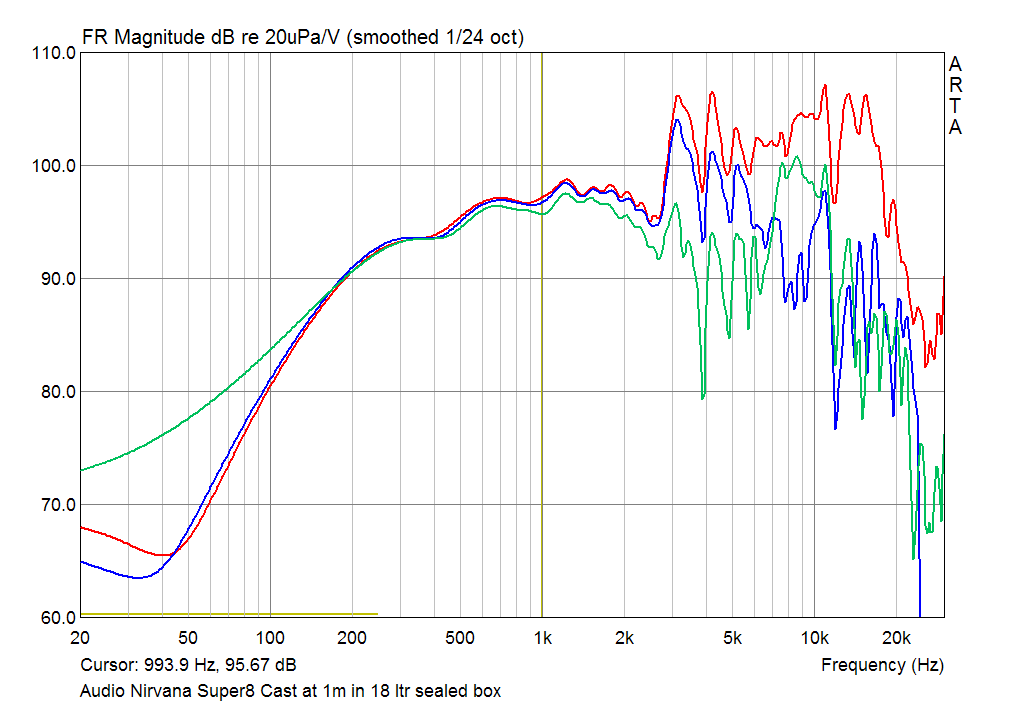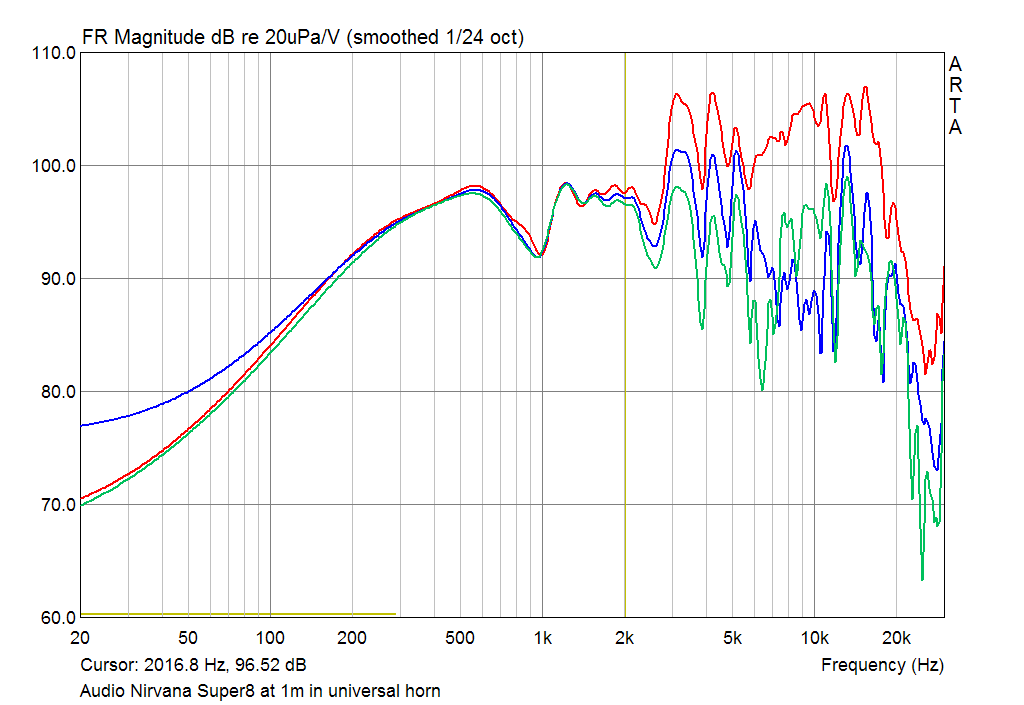 Frequency response at 1m with 2.83 V input RED - on axis, BLUE - 15 º off axis, GREEN - 30 º off axis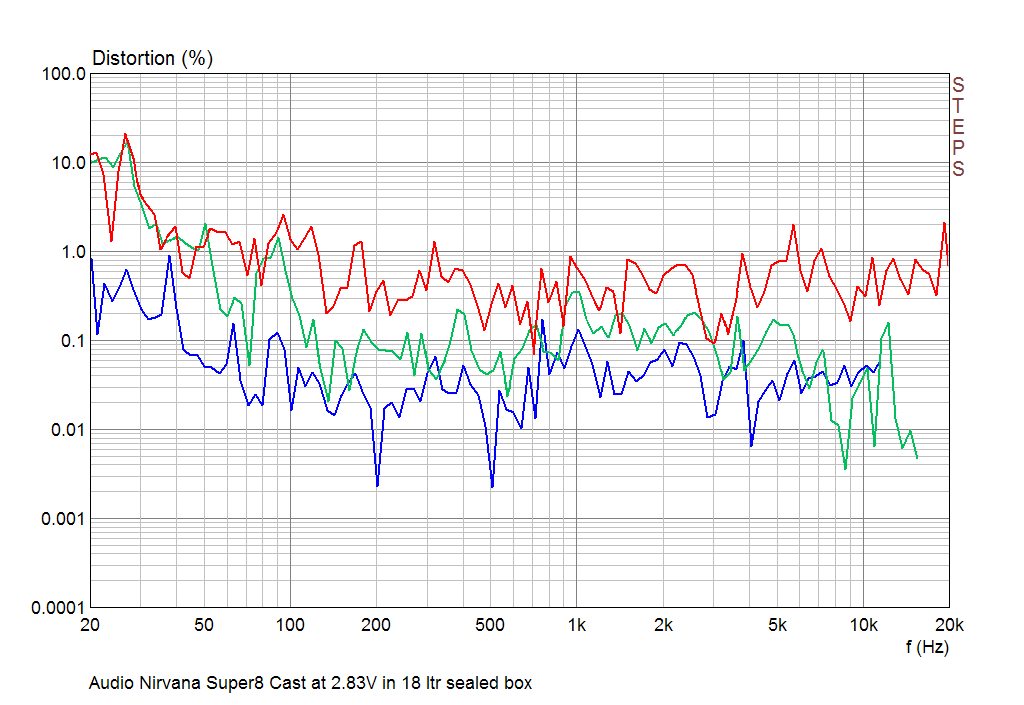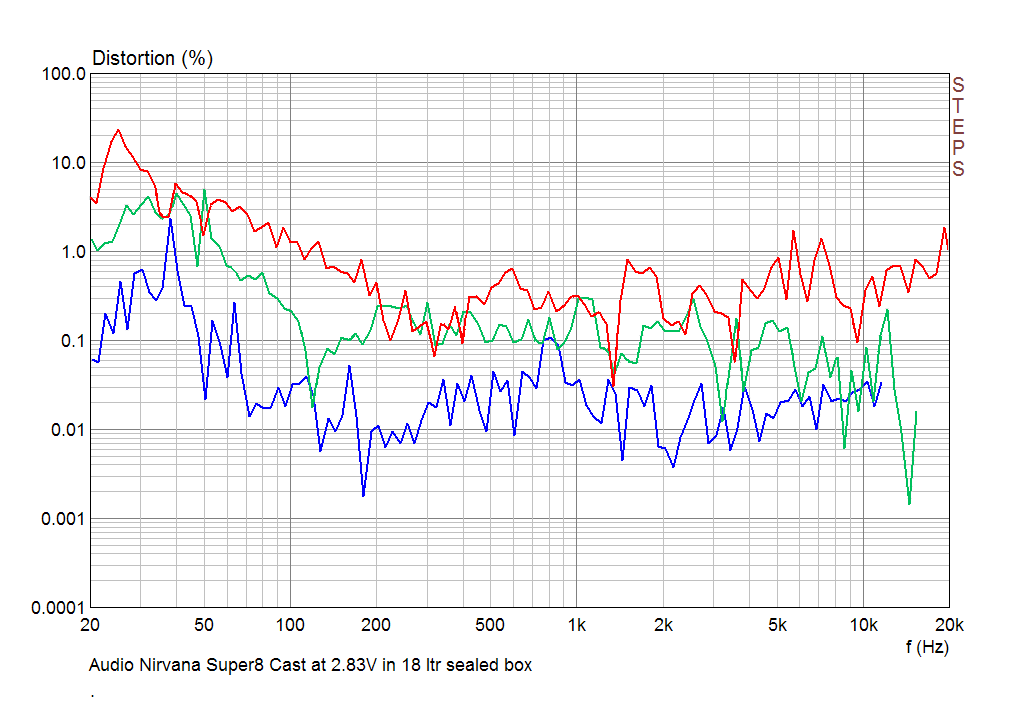 The second, third and fourth harmonic curves measured at 2.83V input RMS.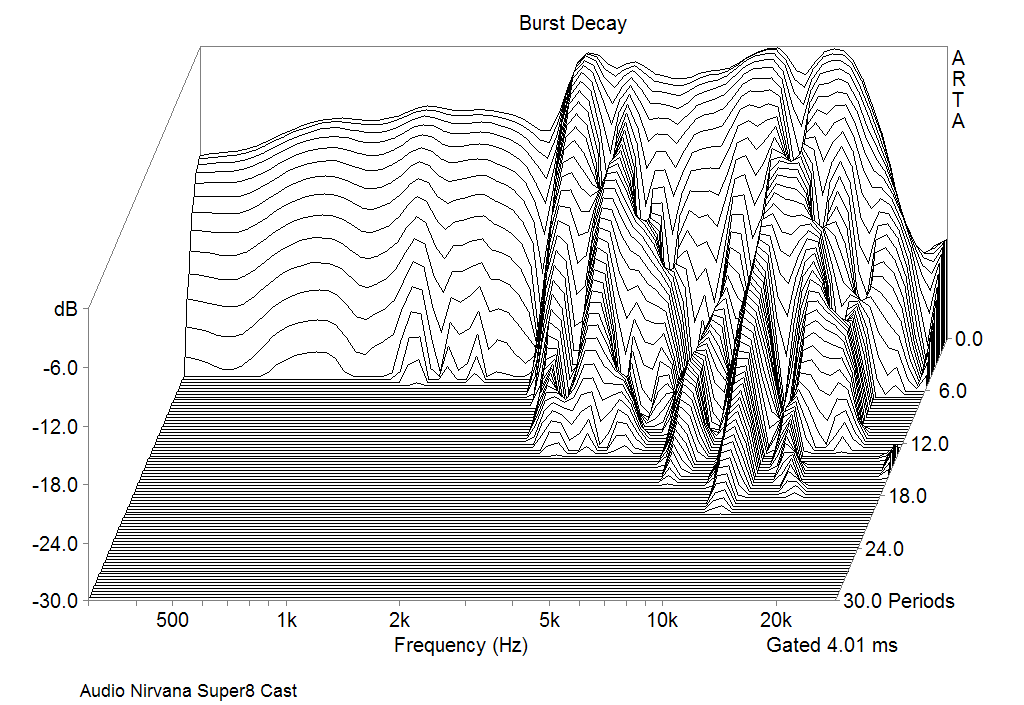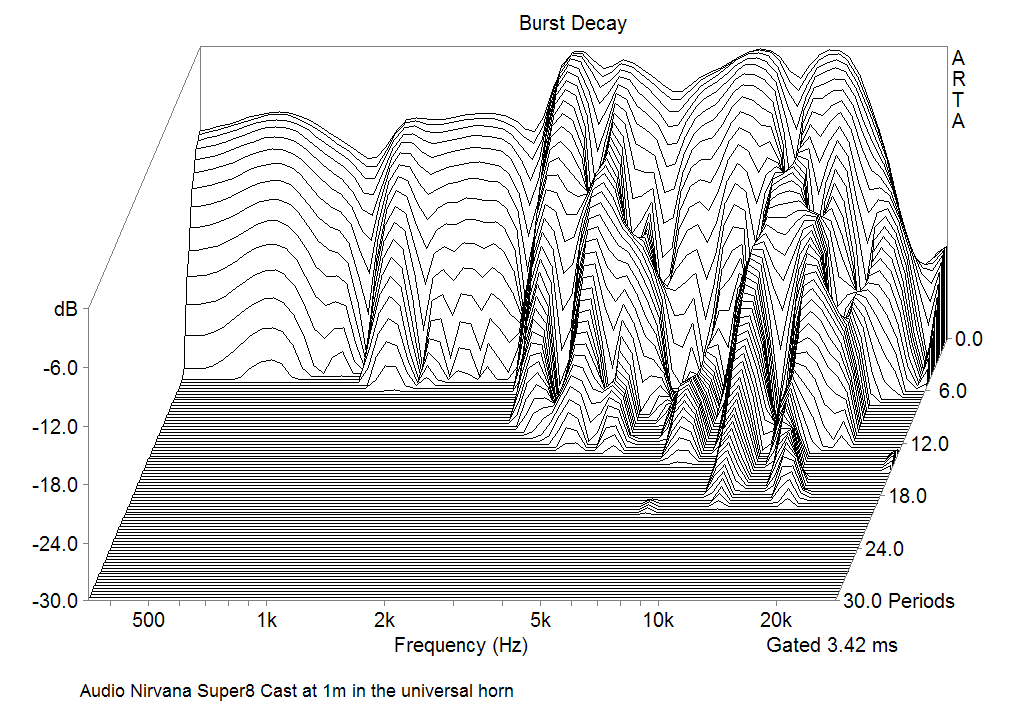 Burst decay response, measured at 1m on axis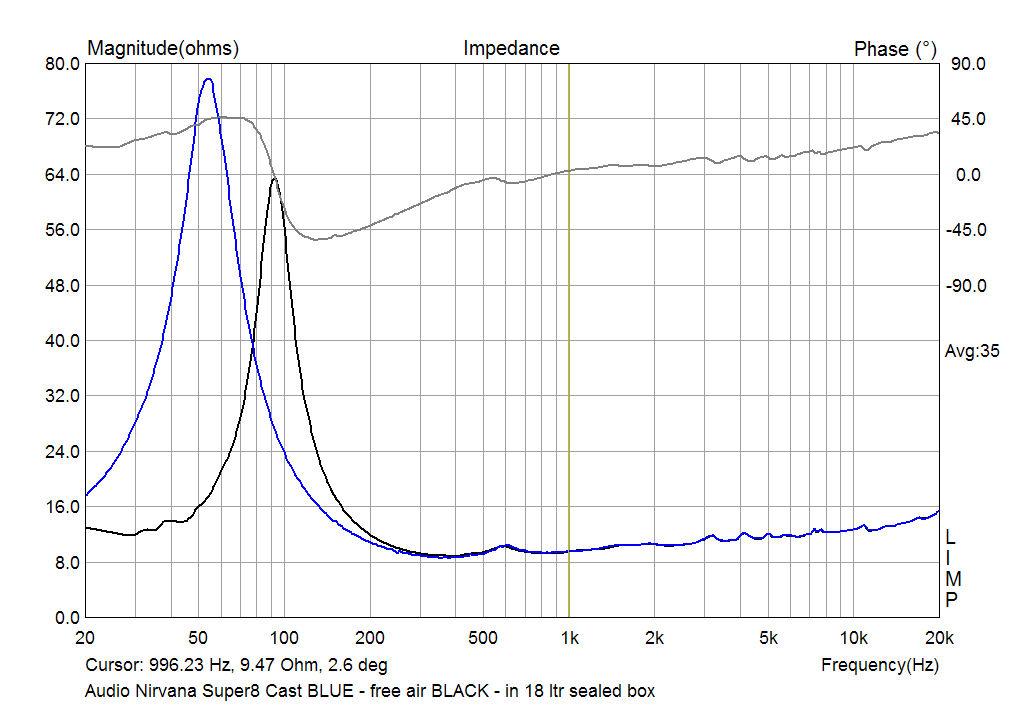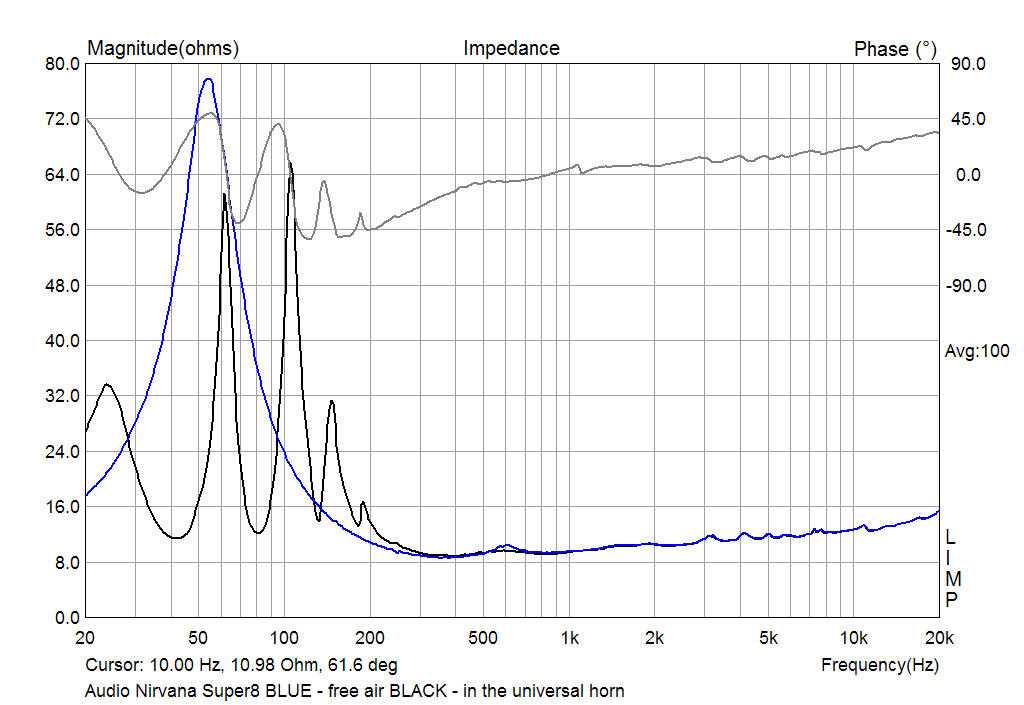 The impedance curves
Conclusion
As a typical Audio Nirvana driver, Super8 Cast has excellent sensitivity, pronounced trebles and excellent power capability. It can perform a loud music with ease and sureness. The aggression in the upper middle is perceptible, which should be corrected by a proper crossover network according to the listener's liking. Before start with corrections, the long break-in time (3 mints or more) should be taken into account. The only reasonable application for a driver with such a is backloaded horn. The best matching amplifiers are single-ended triode designs based on low internal resistance valves like 6П19П or 6C41C
To The Top