Coral 8F-60
Visaton TL8/C50F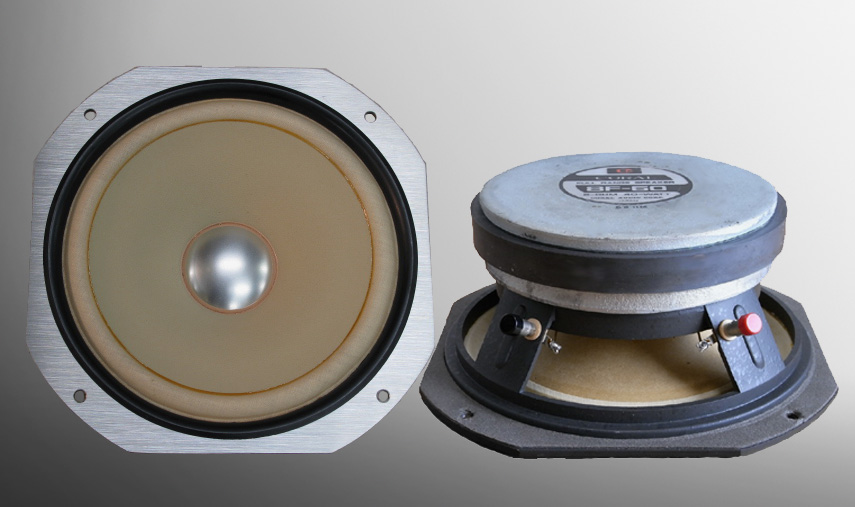 They are very few eight-inch drivers single cone, that can cover almost the whole audible band. Coral 8F-60 is one of them. This driver is popular in Europe, because it was re-branded by Visaton with the name TL8/C50F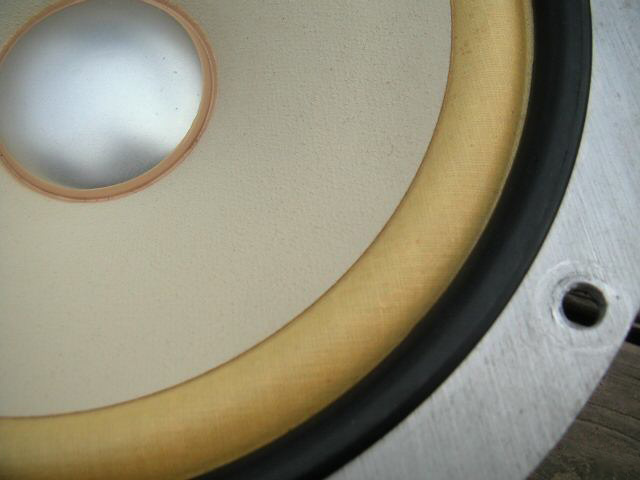 This driver has an unique coating of the cone and cloth surround. On right there is a photos of the back label of an unit, branded as Visaton.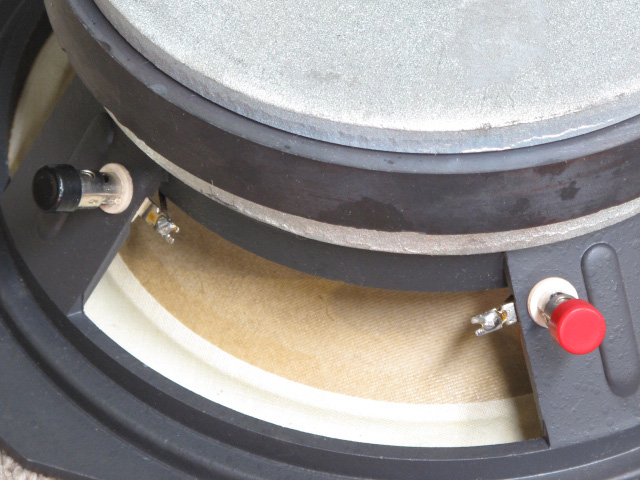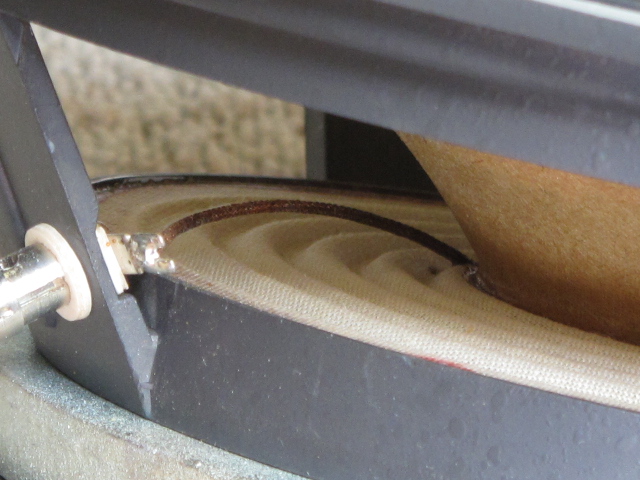 The speaker is very well crafted. The magnet us huge with an underhung magnet system.
This is the the manufacturer's datasheet

This is the the datasheet from the German distributor

My Measurements
Driver Properties
Thiele - Small Parameters
Chassis material
Aluminum alloy Die Cast
Parameter
Measured
Datasheet
Membrane material
Paper
Fs
42.5 Hz
45 Hz
Magnet System
Ferrite
Re
5.1 Ω
5.3 Ω
Surround
Cloth
Qms
5.45
4.57
Voice Coil Diameter
50 mm
Qes
0.51
0.60
Nominal Impedance
6 Ω
Qts
0.47
0.53
Sensitivity
93 dB/W/m
Vas
46 ltr
51 ltr
Rated Power
40W
Le
0.16 mH
N/A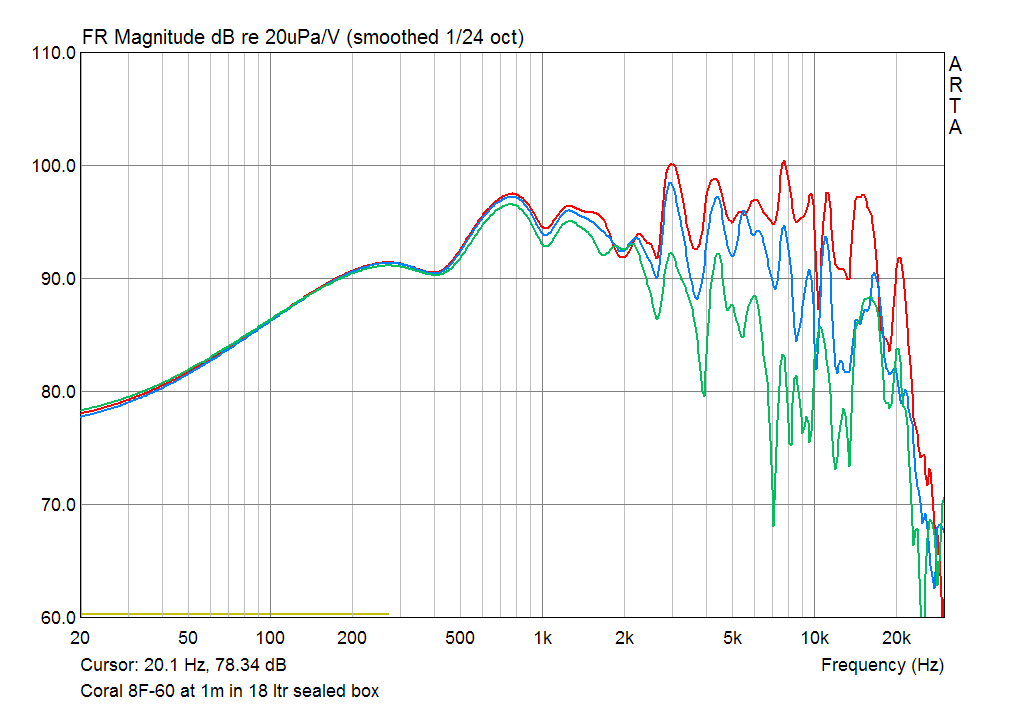 Frequency response at 1m with 2.83 V input RED - on axis, BLUE - 15 º off axis, GREEN - 30 º off axis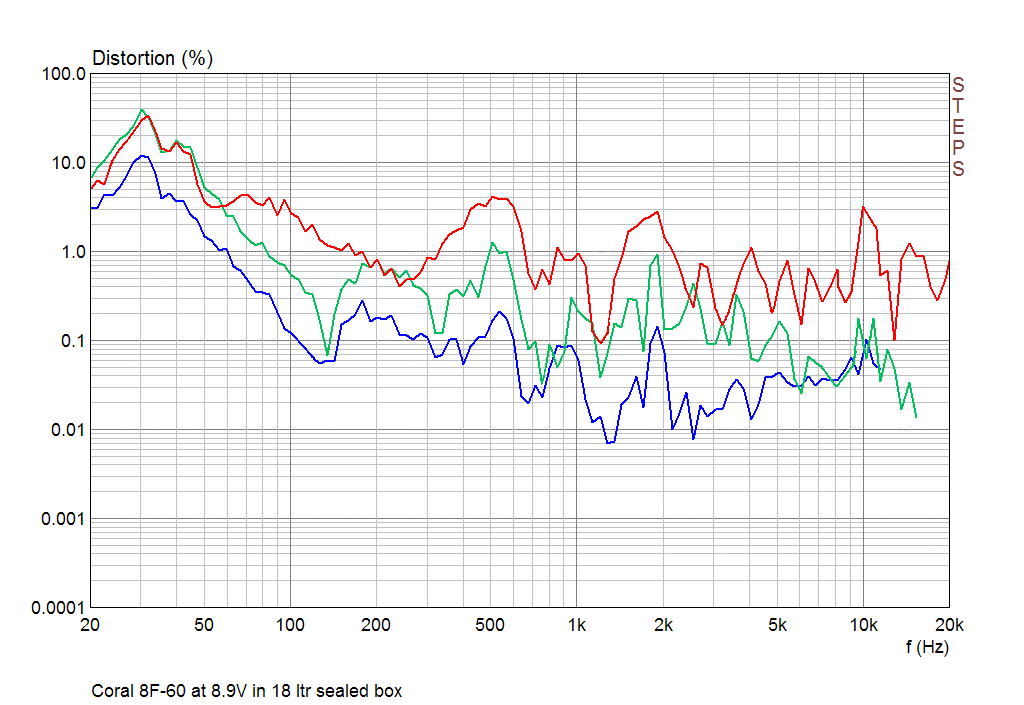 The second, third and fourth harmonic curves measured at 2.83V input RMS. It is notable, that the SPL graph above 600Hz has a minor increase with increasing the input power.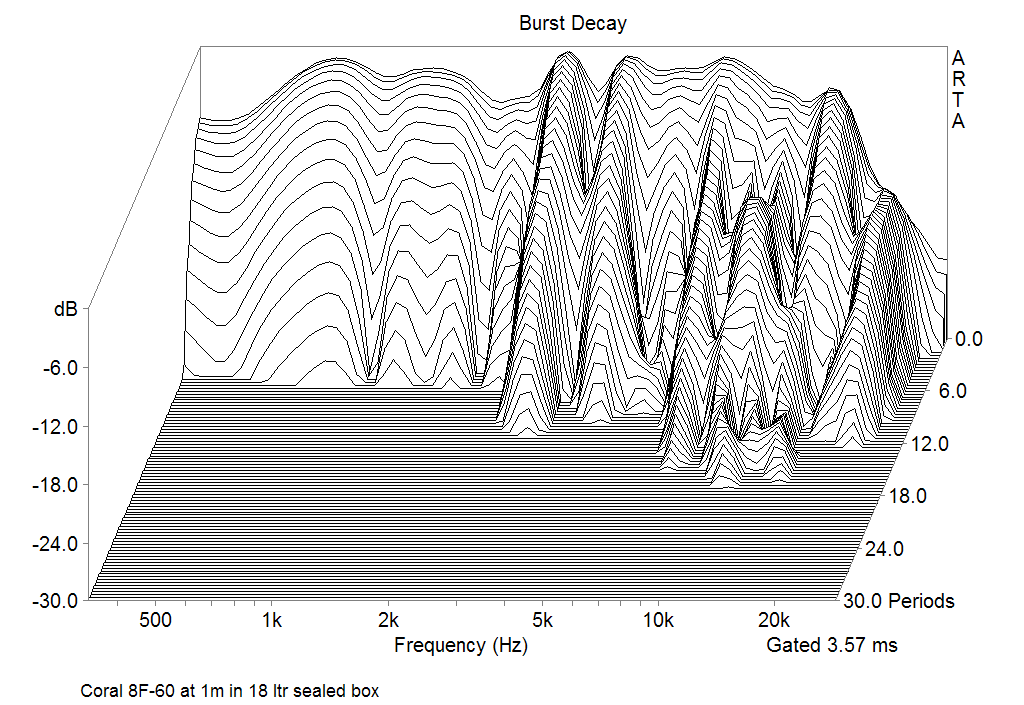 Burst decay response, measured at 1m on axis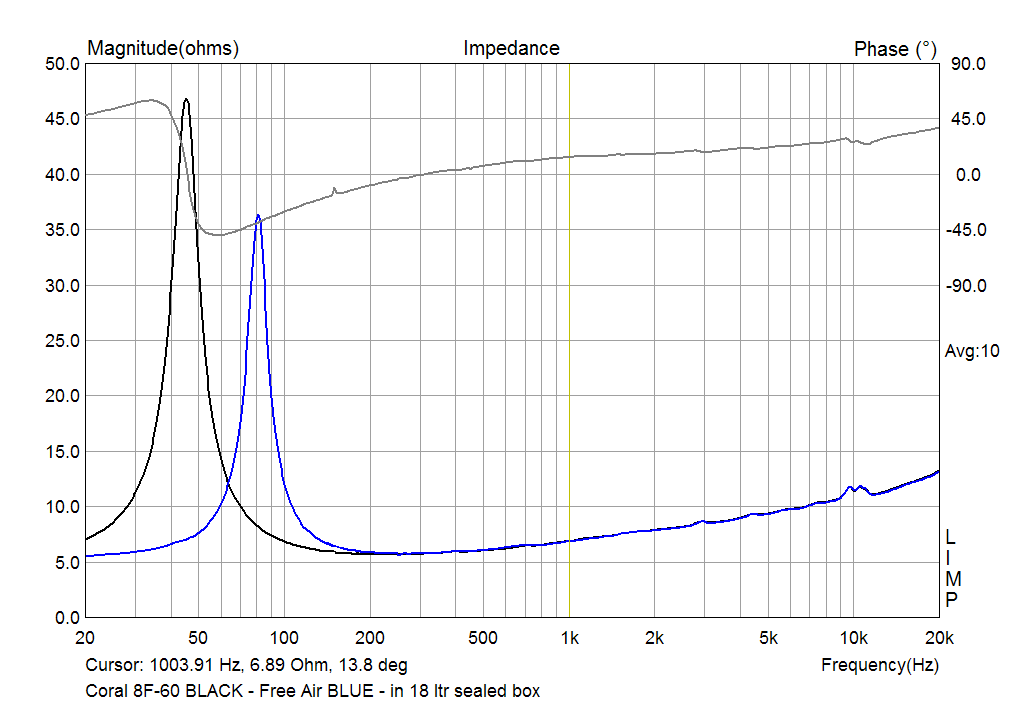 The impedance curves BLACK - in a free air, BLUE - in 18 ltr sealed volume
Conclusion
There are two factory recommended designs for 8F-60 - the bassreflex and a back-loaded horn. The T/S parameters allow to be constructed an excellent TL construction as well.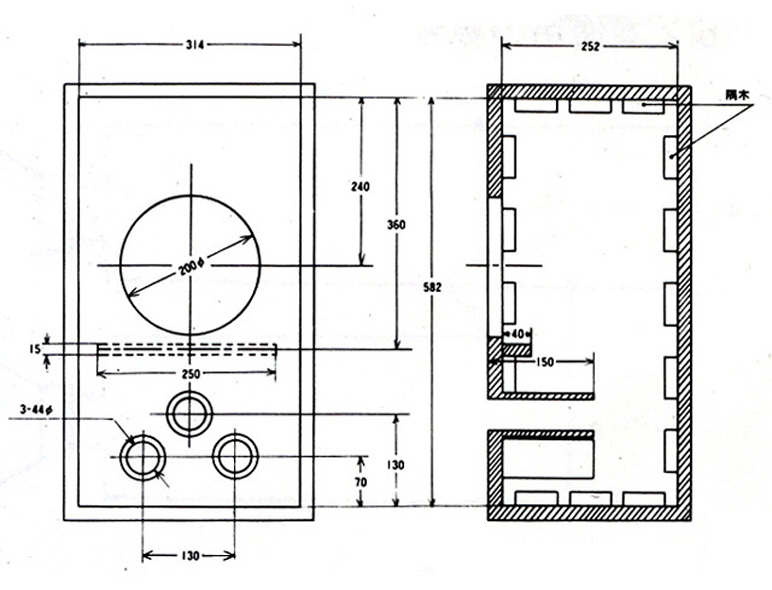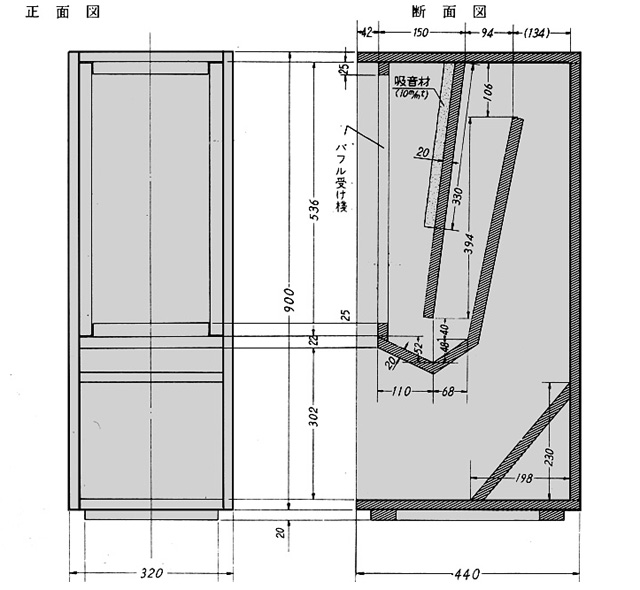 Both recommended constructions in details:



Some words about the sound. I listened 8F-60 in a sealed enclosure. The sound is solid, vigorous and melodic. The power capability is impressive. The usage of a supertweeter is a subject of a personal taste.
To The Top