GUI Sound FR-222B8 Neodymium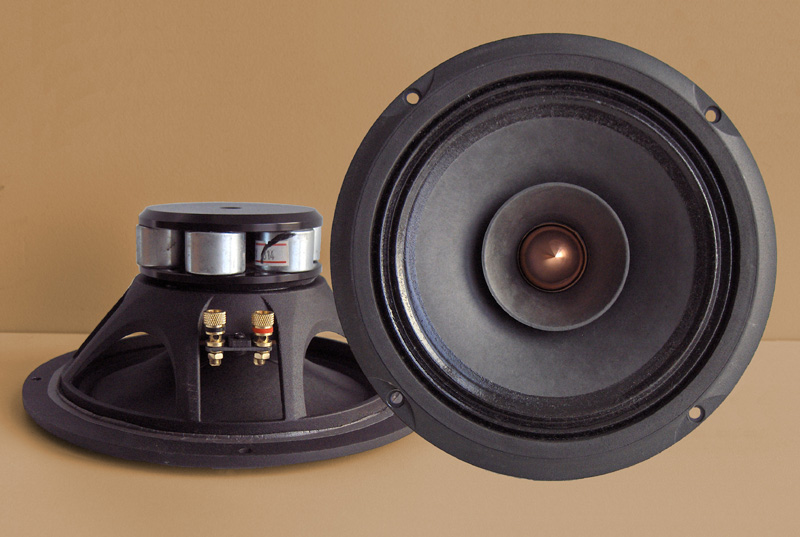 I bought this interesting pair of fullrange drivers from e-bay without any information about the particular model. I believe they were manufactured by GUI (Guide) Sound OEM factory in China. The closest GUI Sound model is FR222B8-11F model. They look like Audio Nirvana Super 8 Neodymium, but with different shape of the front chassis .

This is the manufacturer's datasheet for FR222B8-11F

My Measurements
Driver Properties
Thiele - Small Parameters
Chassis material
Vacuum-molded aluminum alloy
Parameter
Measured
Datasheet
Membrane material
Paper
Fs
57.3 Hz
42.6 Hz
Magnet System
Neodymium
Re
7.0 Ω
6.8 Ω
Surround
Impregnated Cloth
Qms
2.50
4.42
Voice Coil Diameter
32 mm
Qes
0.24
0.23
Nominal Impedance
8 Ω
Qts
0.22
0.22
Sensitivity
96 dB/W/m
Vas
32 ltr
84 ltr
Rated Power
30W
Le
0.12 mH
N/A
This driver is suitable for back-loaded horn applications.
That's why I included a measurements in so-called "Universal" Horn.
More details about this project can be found here.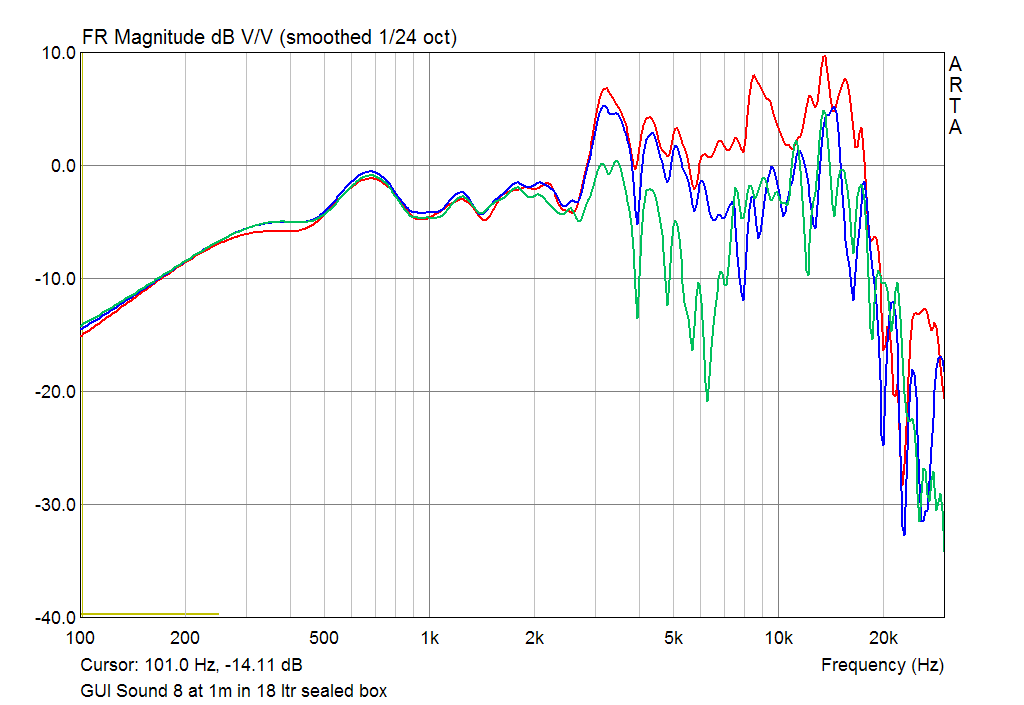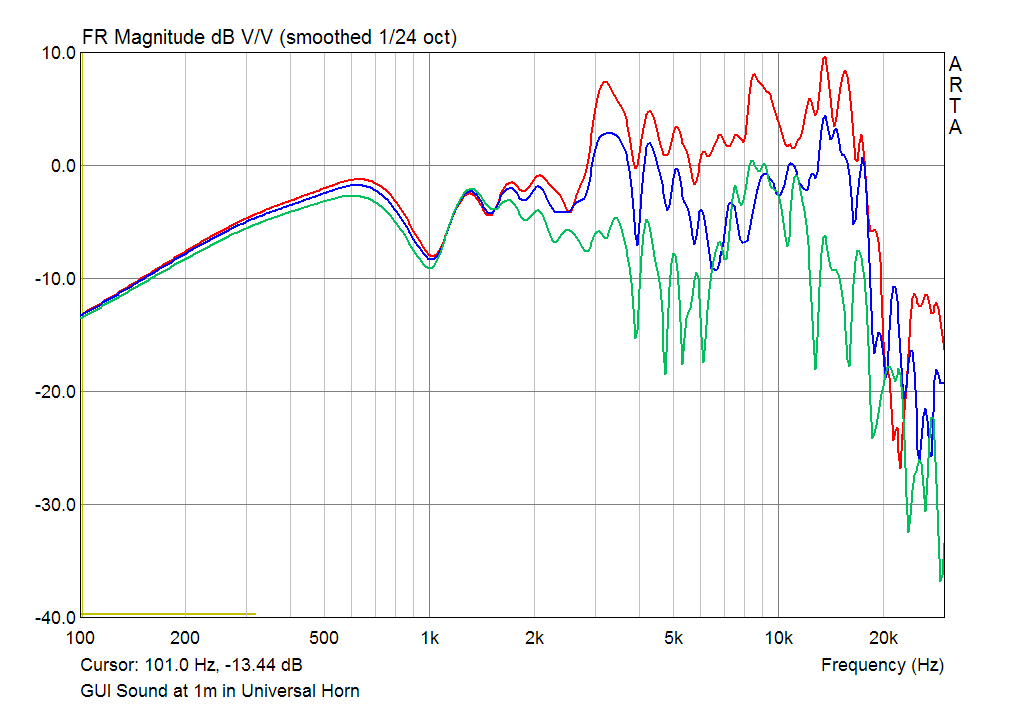 Frequency response at 1m with 2.83 V input RED - on axis, BLUE - 15 º off axis, GREEN - 30 º off axis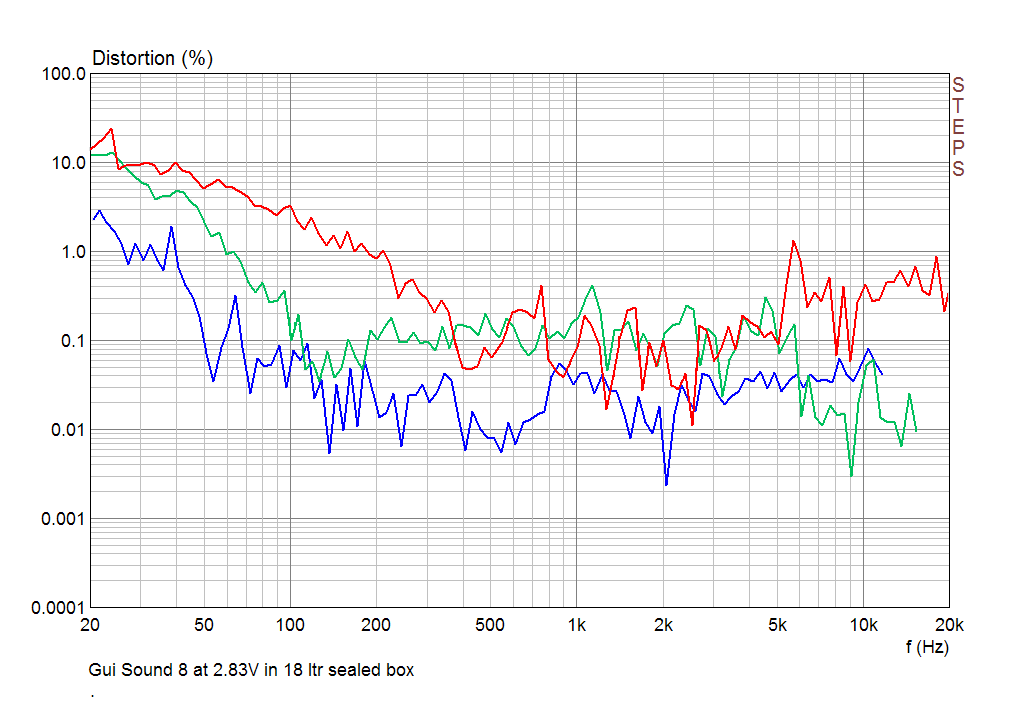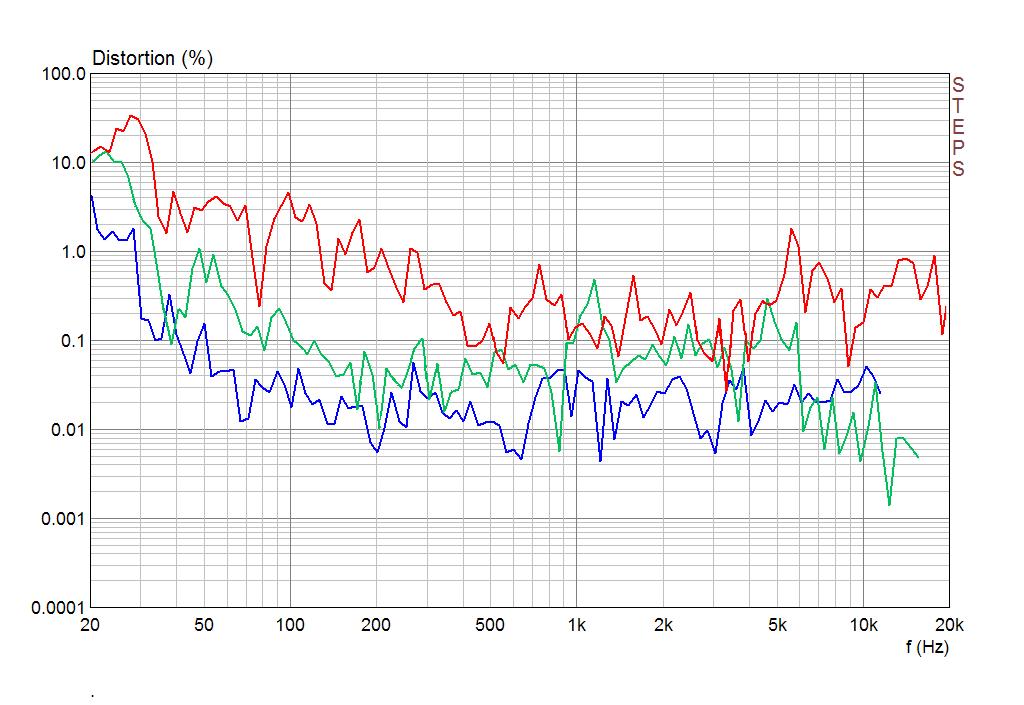 The second, third and fourth harmonic curves measured at 2.83V input RMS.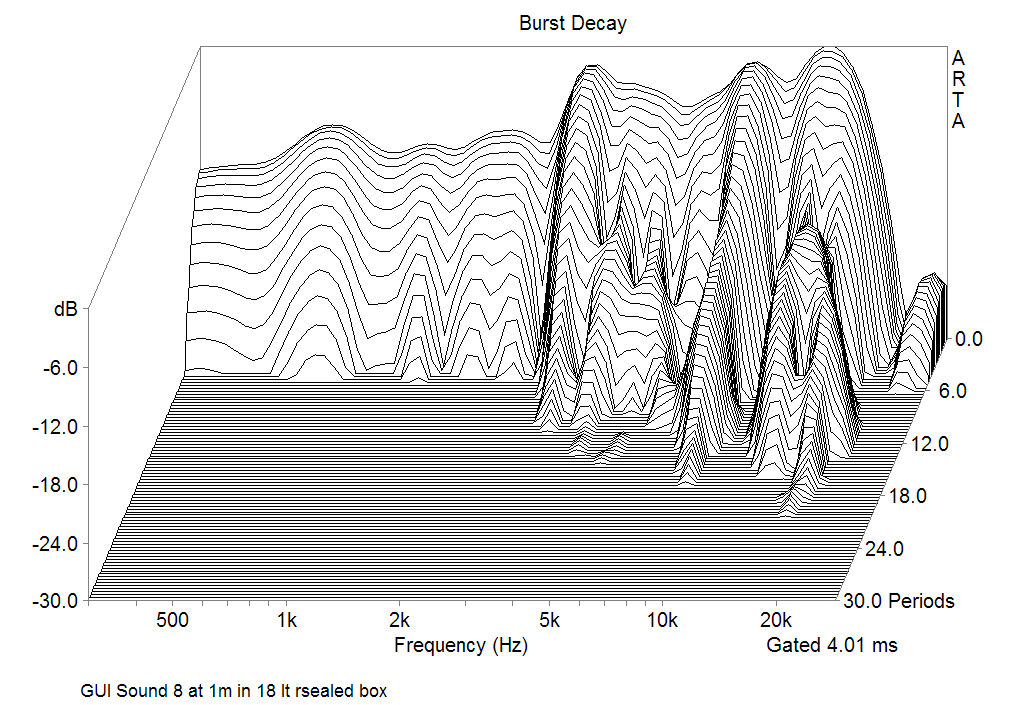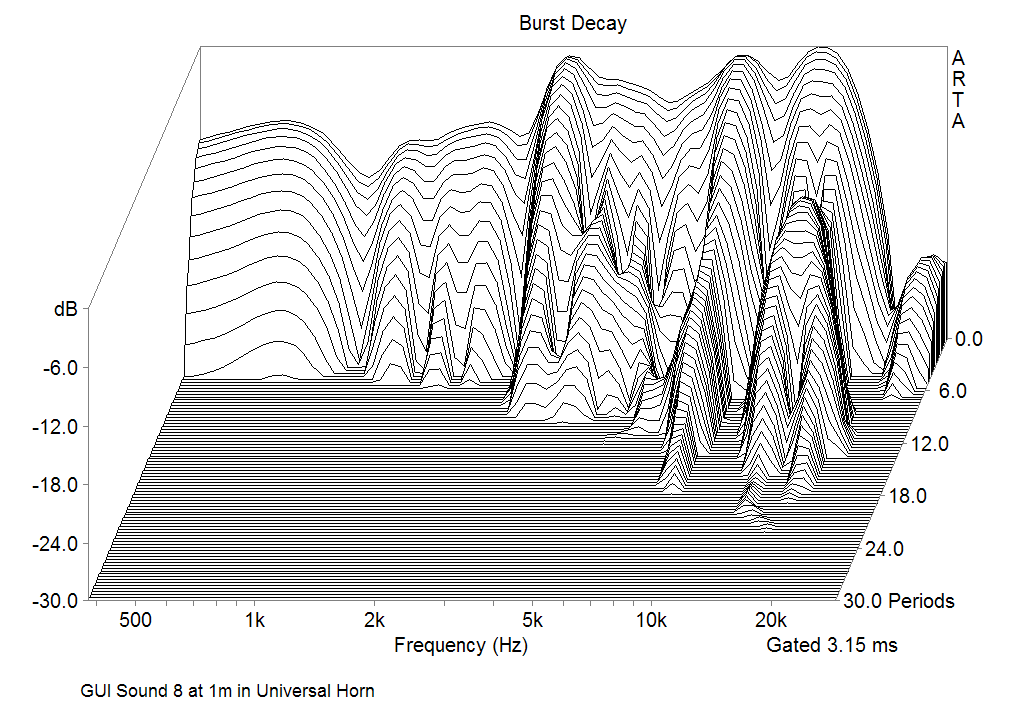 Burst decay response, measured at 1m on axis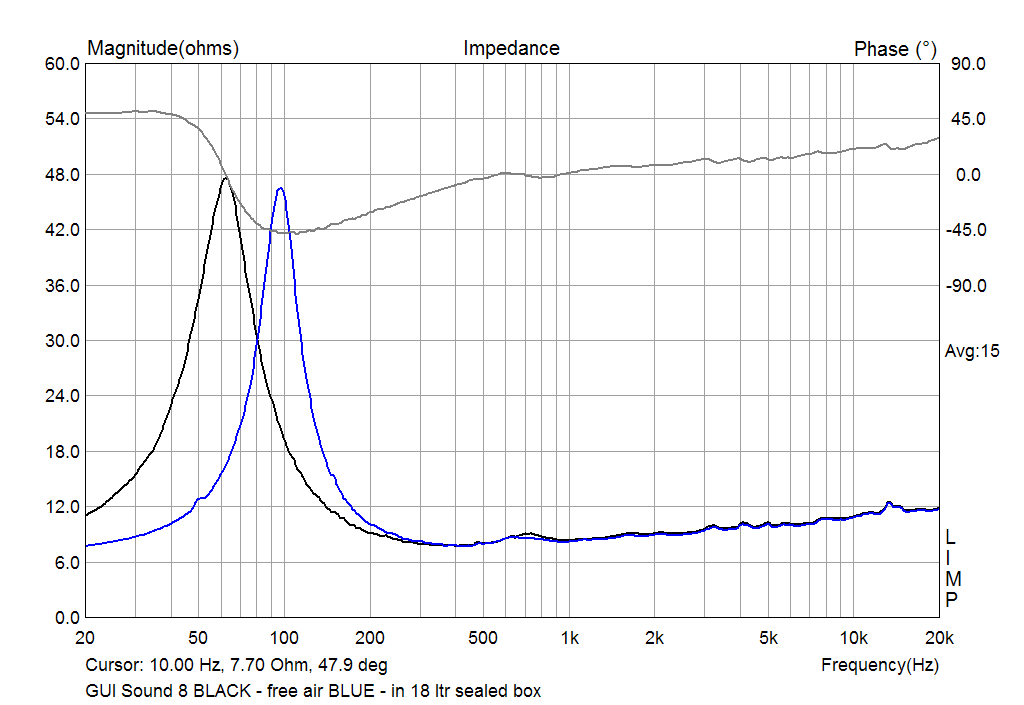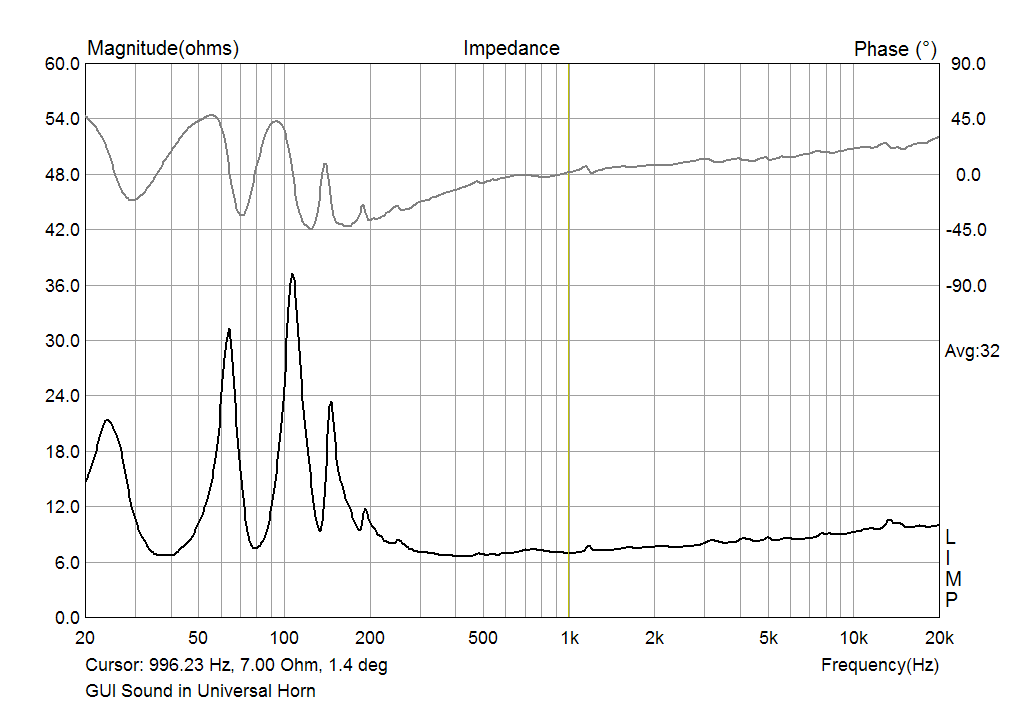 The impedance curves
Conclusion
This fullrange driver shows an excellent capability of power loading. Mounted in a proper backloaded horn It can perform big band or rock music without observable exertion. With some types of amplifiers it can show a slight tendency of aggression in the middle, but the overall performance is good enough not to use any correcting crossover networks. The best matching amplifiers are single-ended triode designs based on low internal resistance valves like 6AS7, 6П19П or 6C41C
To The Top