Tang Band W8-1772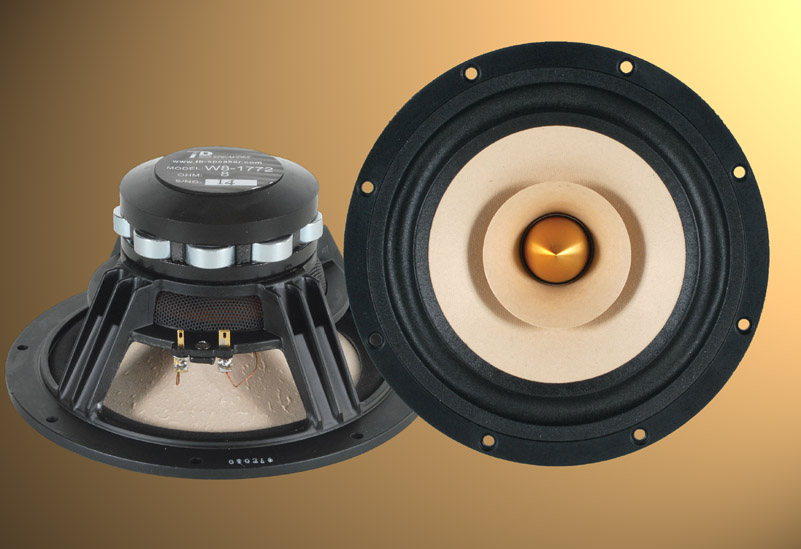 The interest in full-range loudspeakers increased significantly in the last decade. Many companies started to fill this market niche, unfortunately without the necessary knowledge and as a result many useless drives were produced.
This cannot be said for the Tang Band products. TB-1772 is very well engineered driver for back-loaded horn applications. It has a strong neodymium magnet system with underhung design and aluminum phase plug.

This is the manufacturer's datasheet

My Measurements
Driver Properties
Thiele - Small Parameters
Chassis material
Vacuum-molded aluminum alloy
Parameter
Measured
Datasheet
Membrane material
Paper
Fs
42 Hz
42 Hz
Magnet System
Neodymium
Re
6.9 Ω
6.8 Ω
Surround
Impregnated Cloth
Qms
1.20
1.02
Voice Coil Diameter
32 mm
Qes
0.38
0.36
Nominal Impedance
8 Ω
Qts
0.29
0.27
Sensitivity
95 dB/W/m
Vas
87 ltr
94 ltr
Rated Power
30W
Le
0.01 mH
0.009 mH
This driver is suitable for back-loaded horn applications.
That's why I included a measurements in so-called "Universal" Horn.
More details about this project can be found here.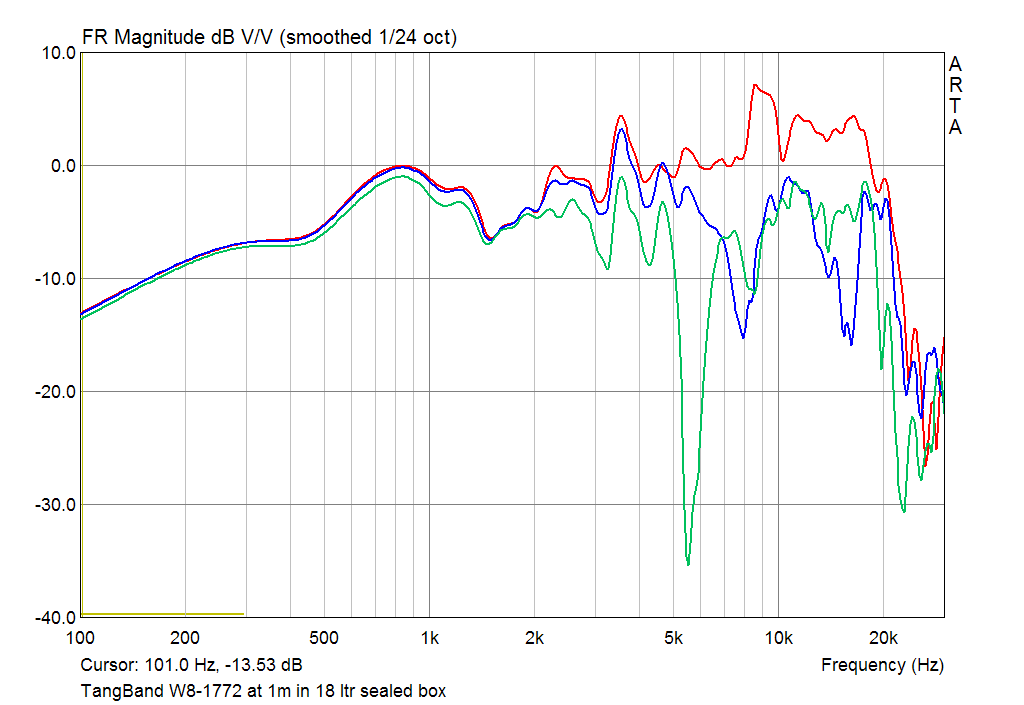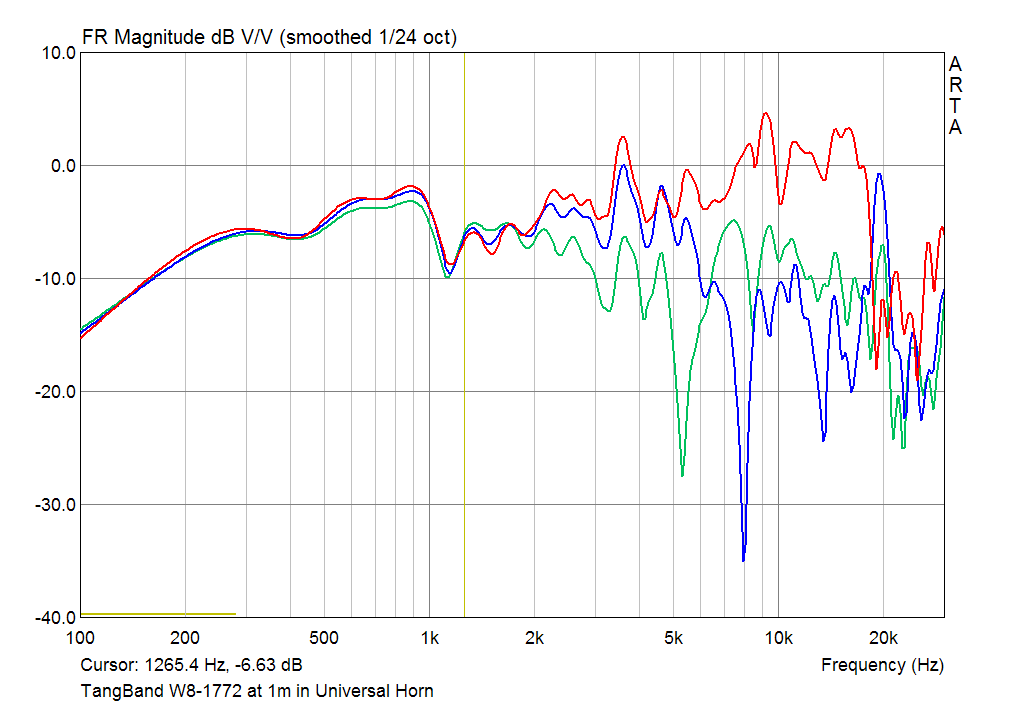 Frequency response at 1m with 2.83 V input RED - on axis, BLUE - 15 º off axis, GREEN - 30 º off axis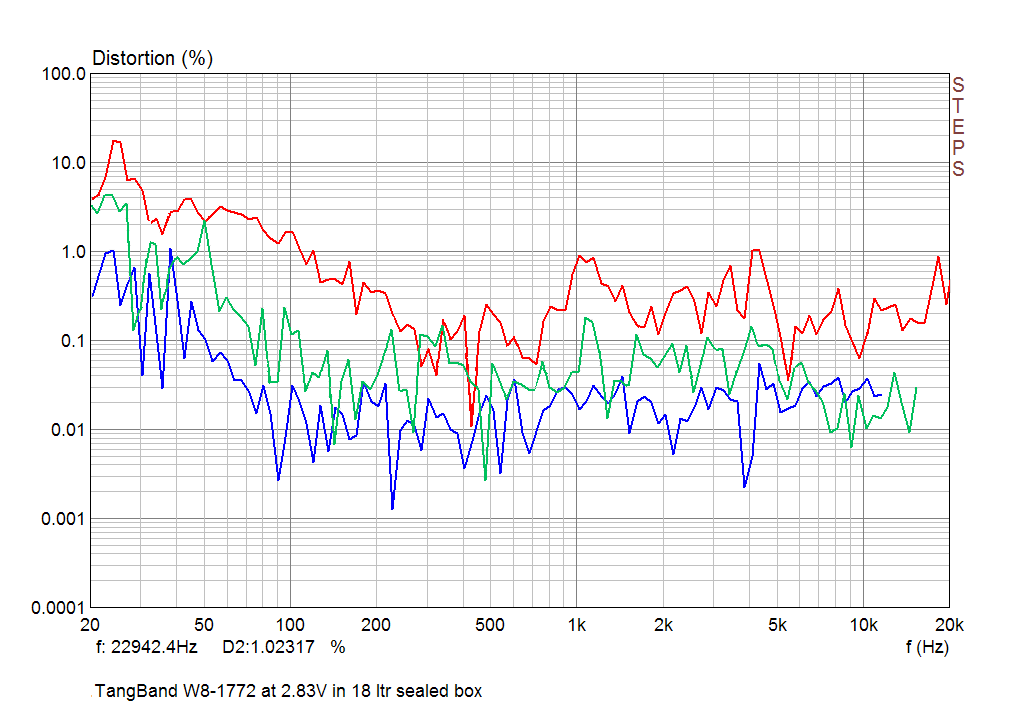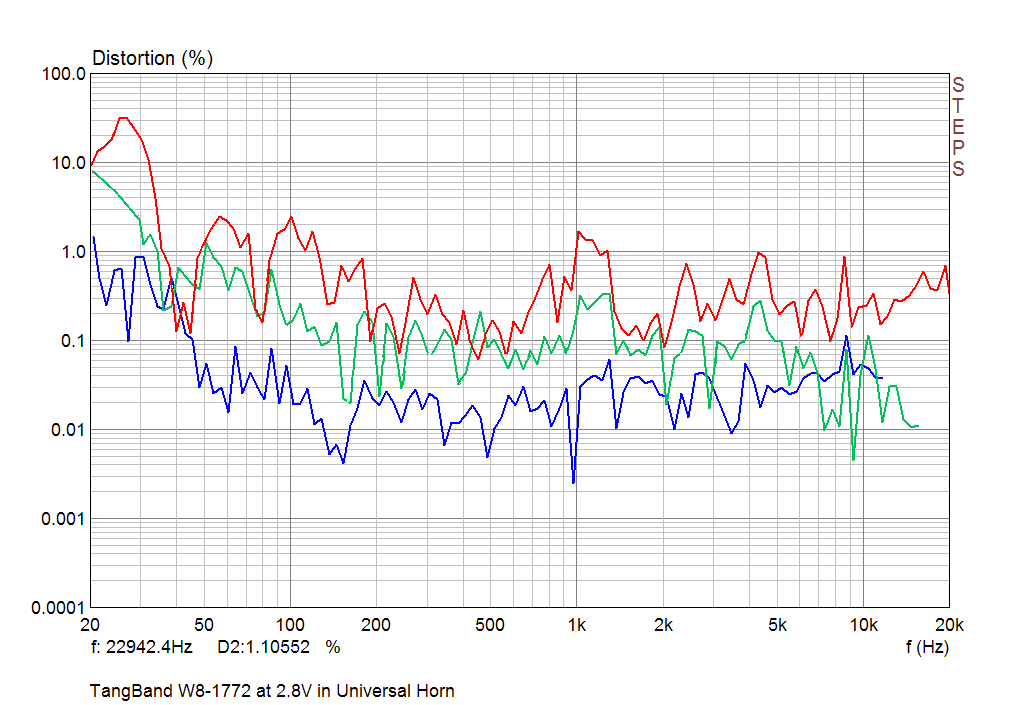 The second, third and fourth harmonic curves measured at 2.83V input RMS.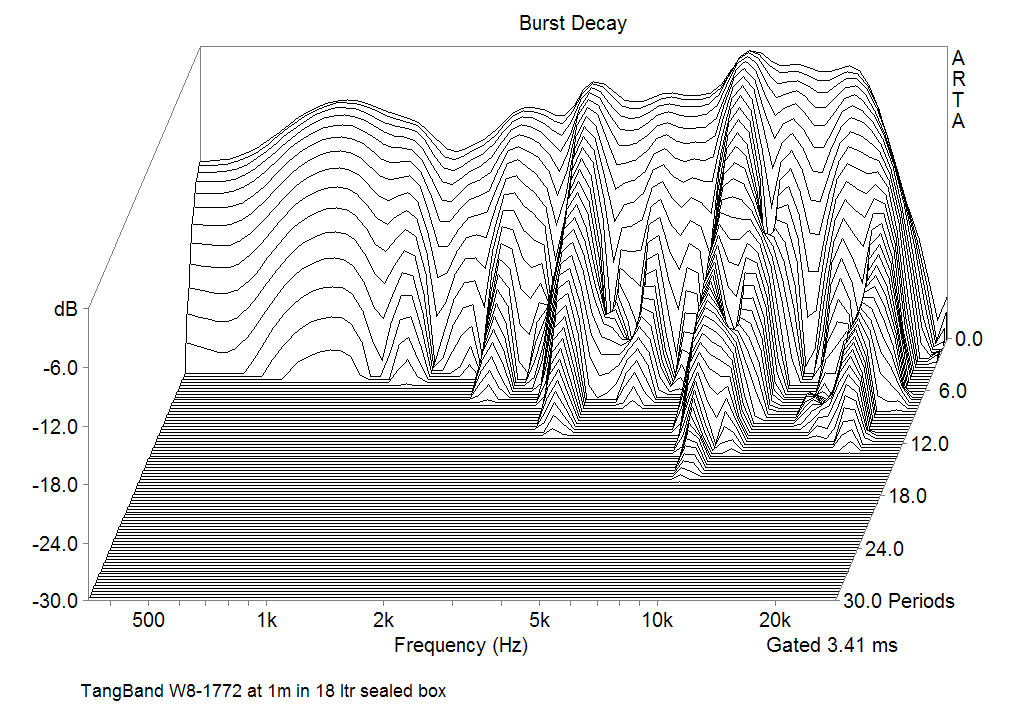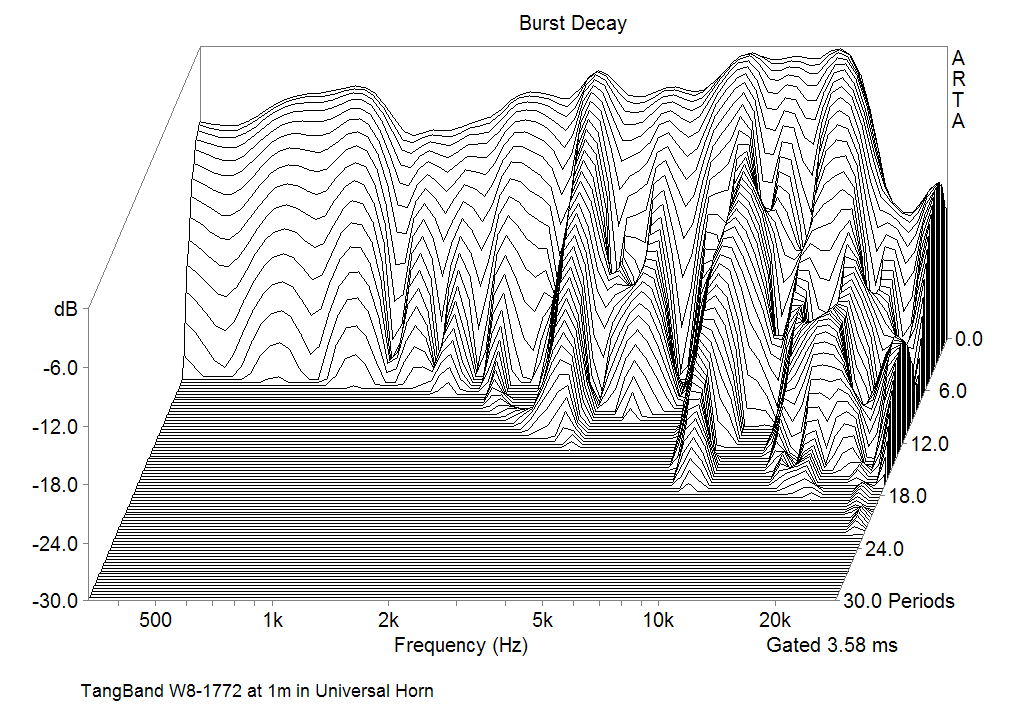 Burst decay response, measured at 1m on axis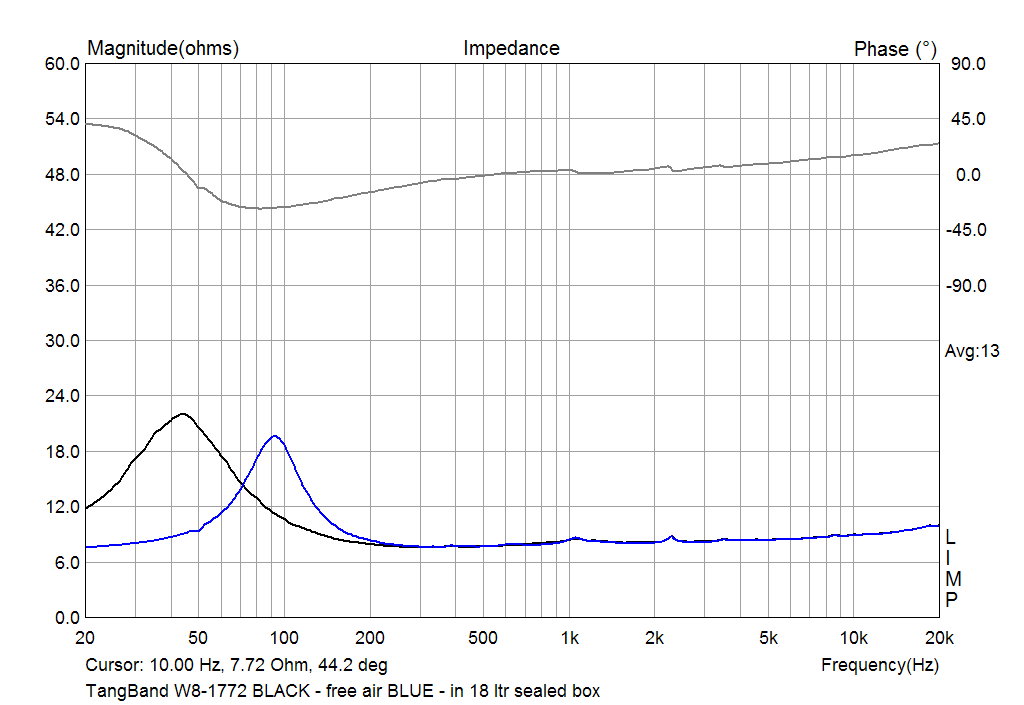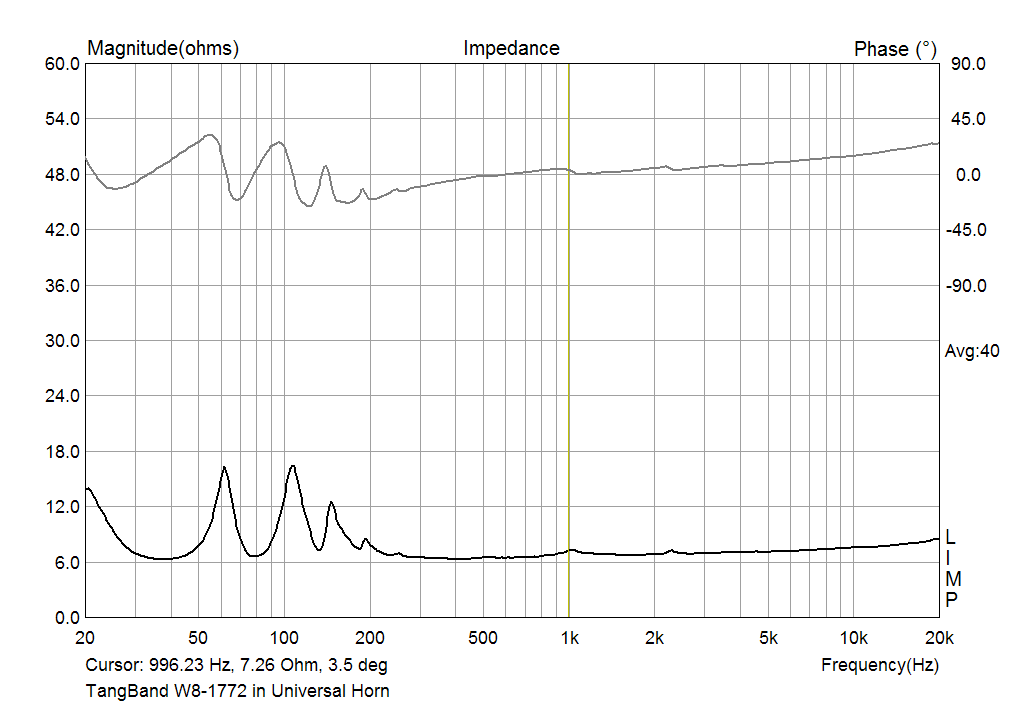 The impedance curves
Conclusion
Tang Band W8-1772 is maybe the best value-for-money performer in current production. It is very well tonal balanced and it can play really loud. The only drawback I can remark is a slight lack of details in a very low volume. It is compatible with most of tube amplifier constructions. The back-loaded horns with this driver gives the best result with SE amplifiers, based on the high-power versions of 300B (KR, EML).
To The Top