Fostex FP 203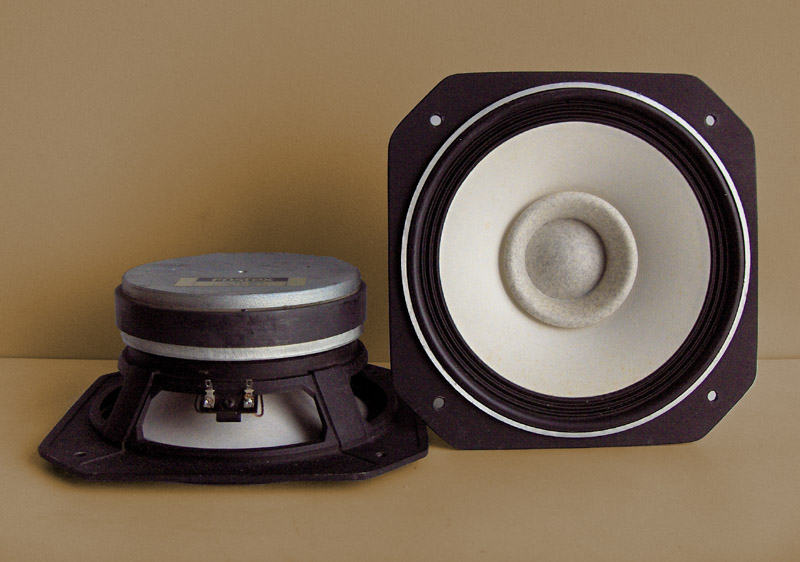 The Fostex FP series is unique with its large voice coil diameter, in fact the largest one of all known eight-inch full-range drivers . It looks a bit unusual with its distinctive whizzer cone made of a special paper with thin carbon fibers. In Europe it was branded ACR.

This is the manufacturer's datasheet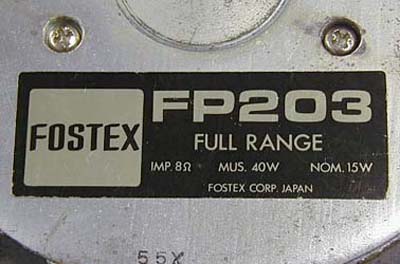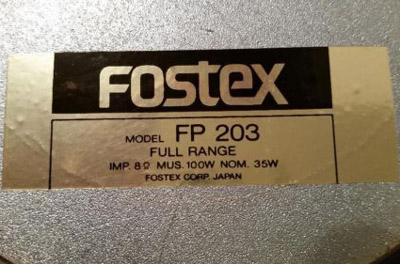 The early production has rated power of 15W, whilst the later drivers were labeled 35W. In fact both versions are completely the same.
My Measurements
Driver Properties
Thiele - Small Parameters
Chassis material
Vacuum-molded aluminum alloy
Parameter
Measured
Datasheet
Membrane material
Paper
Fs
37.8Hz
40 ± 8 Hz
Magnet System
Ferrite
Re
7.4 Ω
N/A
Surround
Impregnated Cloth
Qms
4.6
N/A
Voice Coil Diameter
42 mm
Qes
0.22
N/A
Nominal Impedance
8 Ω
Qts
0.21
0.30
Sensitivity
95 dB/W/m
Vas
61 ltr
40 ltr
Rated Power
15/35W
Le
0.24 mH
N/A
This driver is suitable for back-loaded horn applications.
That's why I included a measurements in so-called "Universal" Horn.
More details about this project can be found here.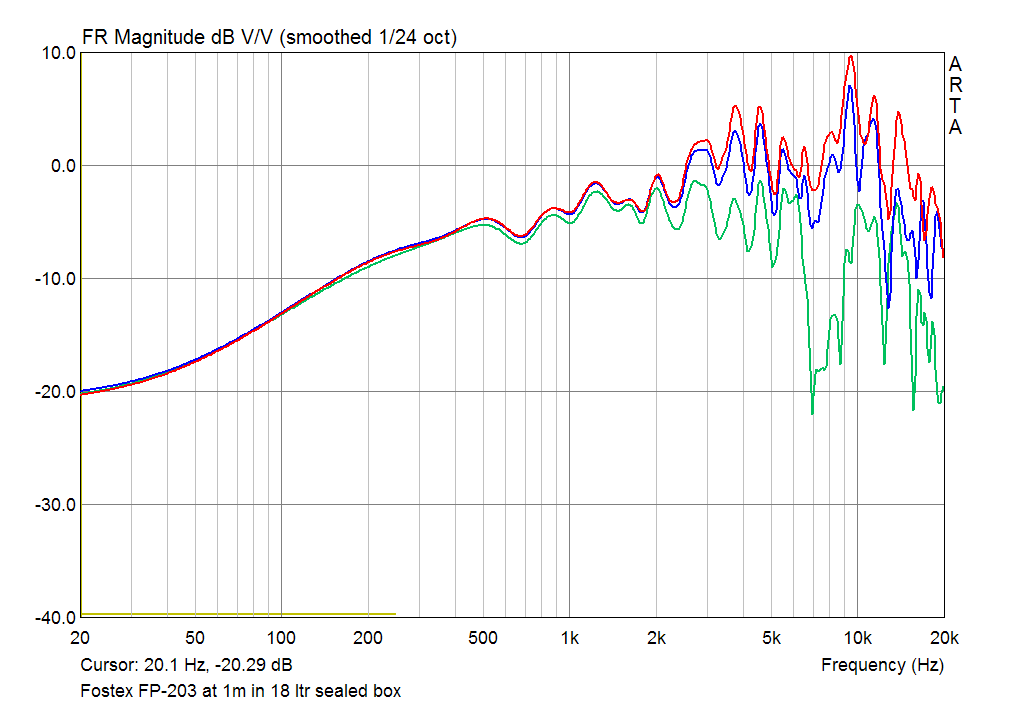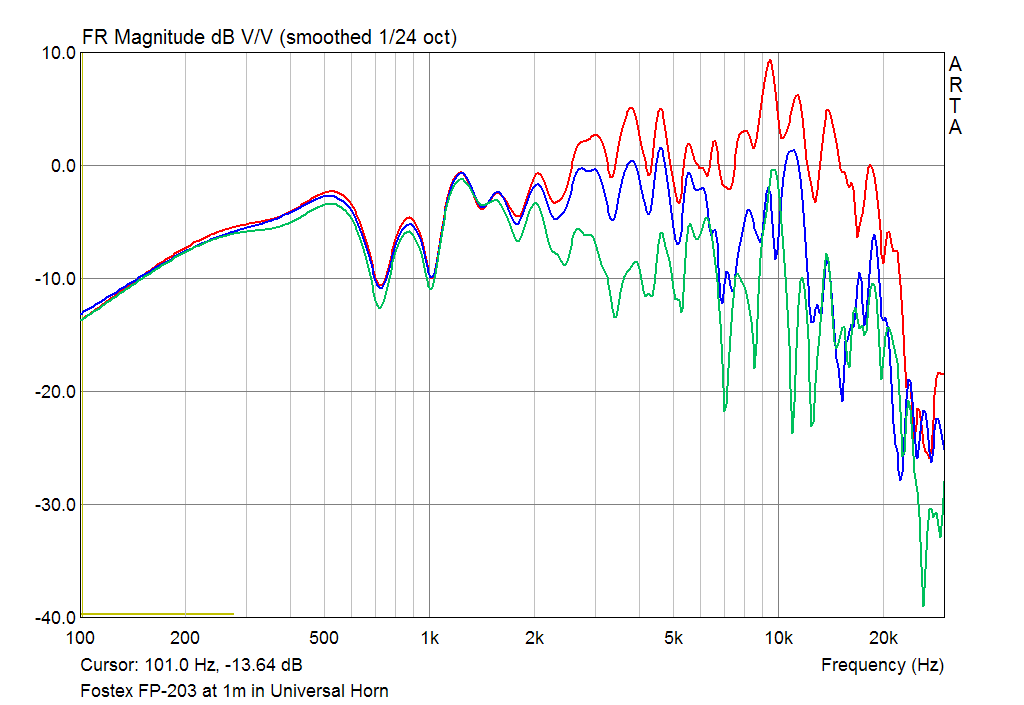 Frequency response at 1m with 2.83 V input RED - on axis, BLUE - 15 º off axis, GREEN - 30 º off axis
This driver has flattest membrane of all the speakers in the measured BLH group and it is no surprise that it has the best off-axis response.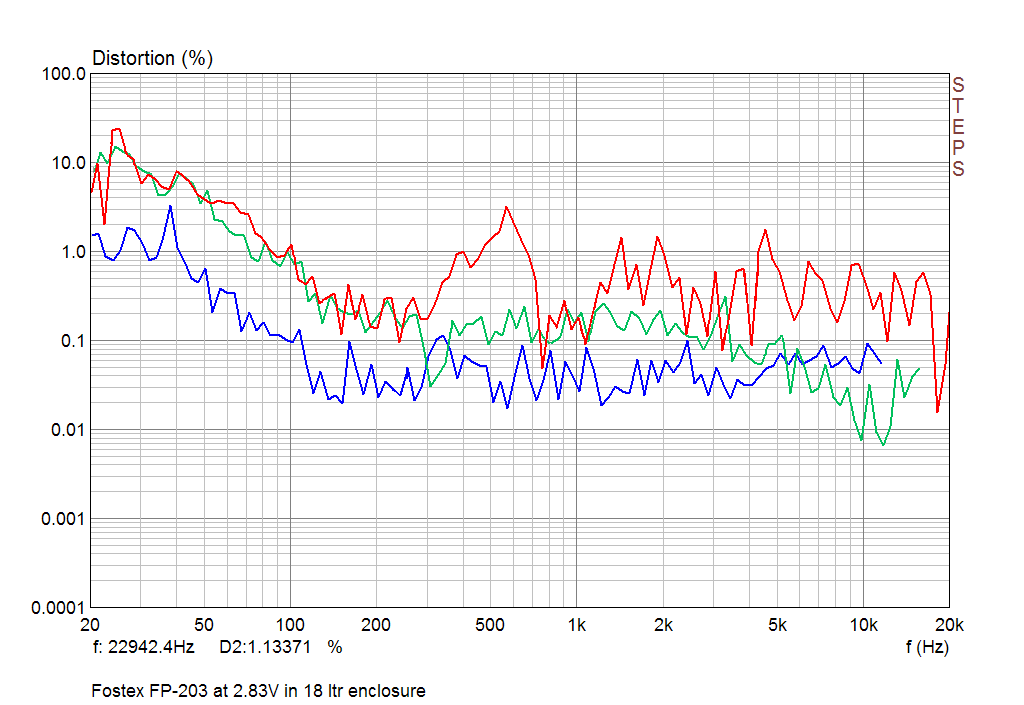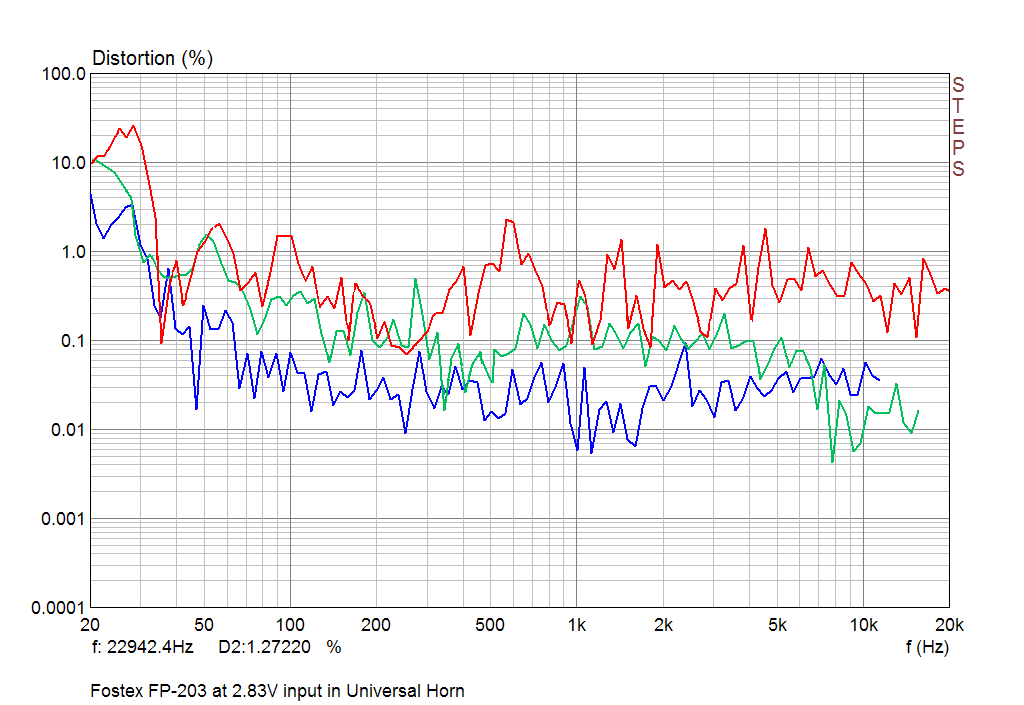 The second, third and fourth harmonic curves measured at 2.83V input RMS.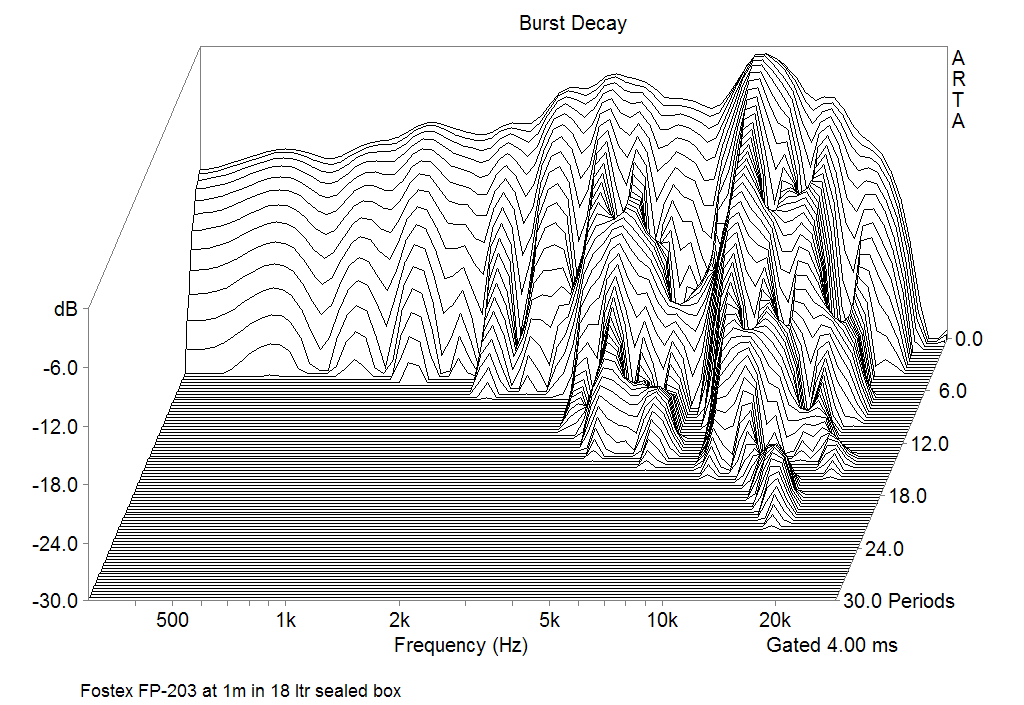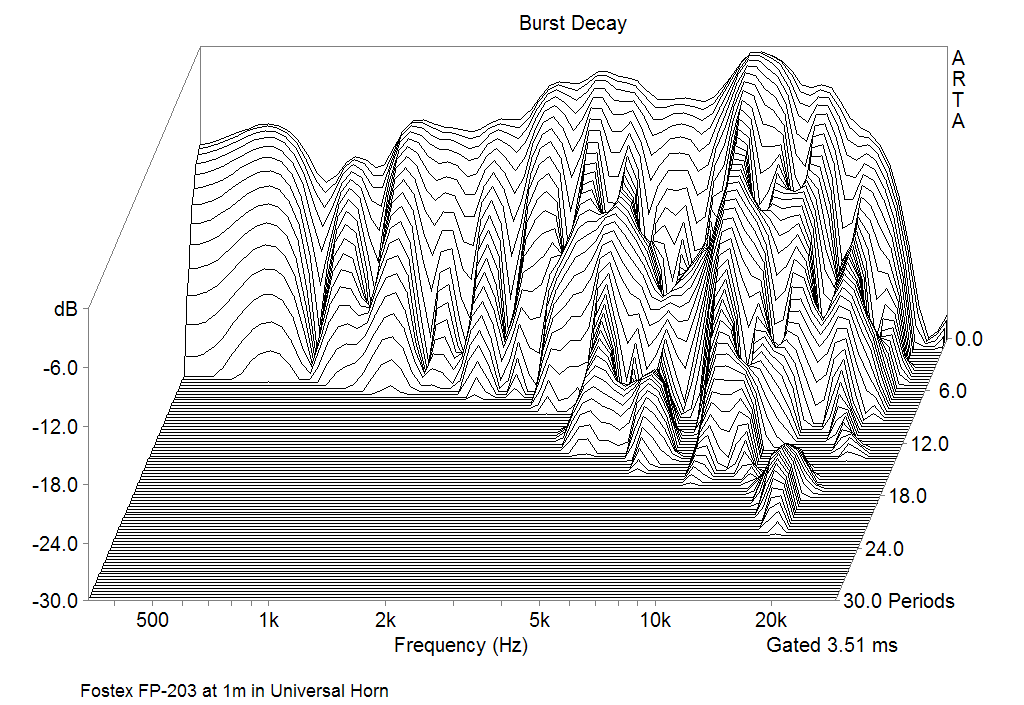 Burst decay response, measured at 1m on axis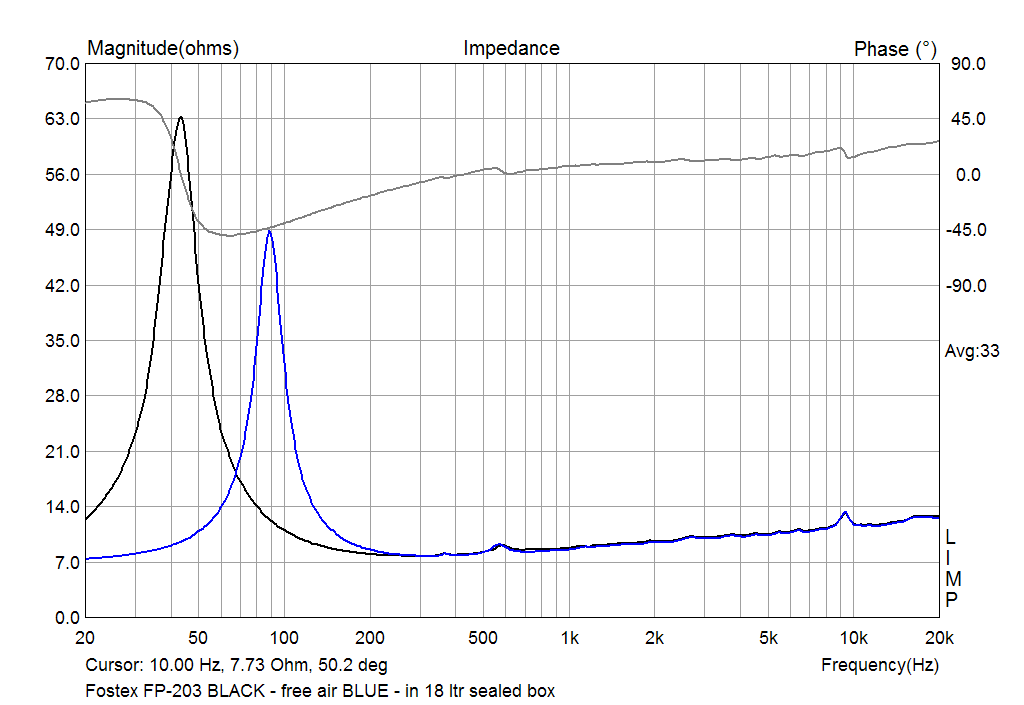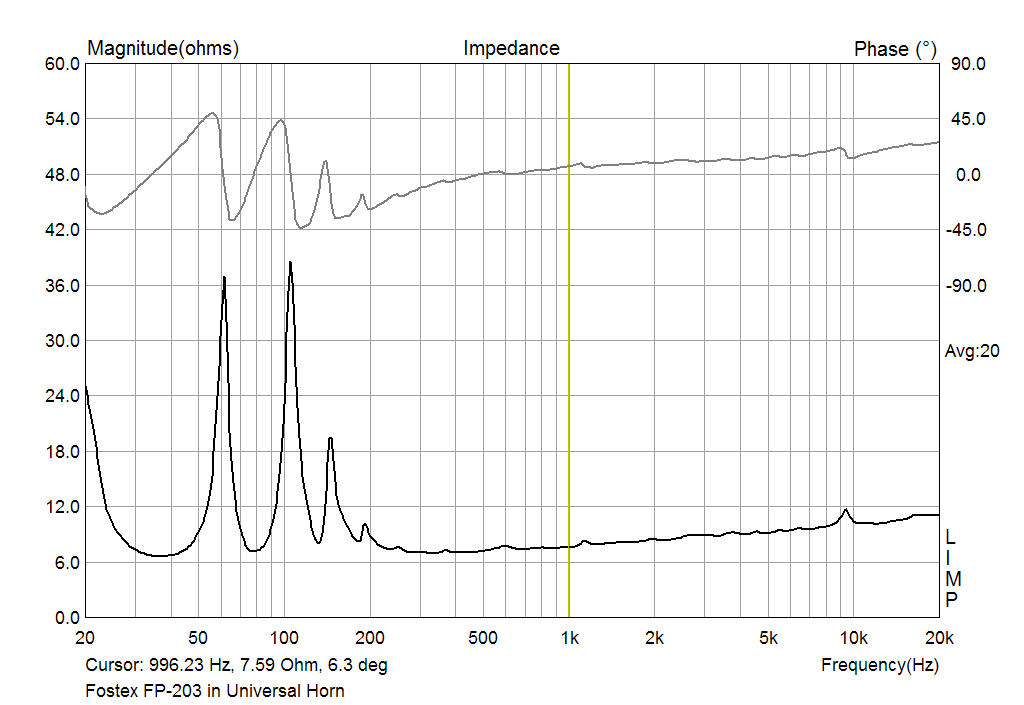 The impedance curves
Conclusion
Fostex FP-203 is a driver for audiophiles, who love bright and in the same time non-intrusive midrange performance. Some audiophiles describe its sound as noble and delicate. It is suitable not only for back-loaded horns, but also for BVR and even bass-reflex constructions. It is a good idea to support FP-203 with a supertweeter like Fostex FT-96 or similar. This driver is well compatible with most of SE tube amplifiers.
To The Top